In September 2023, Apple told owners of its devices that they could stay on iOS 14 if they wanted to : indeed, the manufacturer then explained that it intended to continue to provide security updates for this version of its operating system, despite the arrival of iOS 15.
Result: until then, it was possible to install security patches on iOS 14, without upgrading to iOS 15. But with the arrival of iOS 15.2, which is currently being deployed, Apple's communication is changing.
Indeed, with this new upgrade, iPhone owners still running iOS 14 may find that they can no longer take advantage of security updates without installing iOS 15.2. An American user put screenshots related to iOS updates 15.1 and 15.2 side by side: on the first, we can see that it was possible to apply the update on iOS 14.8.1. On the second, this is no longer the case.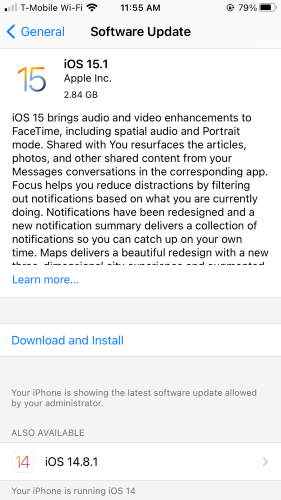 In other words, two choices are available to owners of an iOS device : continue to use iOS 14, at the risk of being confronted with security vulnerabilities, or else switch to iOS 15 and have to undergo features that may not interest them.
As for why Apple changed its mind, it may be because iOS 15 is currently suffering from a rather low adoption rate: as of January 11, 63% of Apple devices on the market were running iOS 15. A percentage that is also not shameful, but for comparison, iOS 14 had been adopted by 72% of devices at the end of 2023.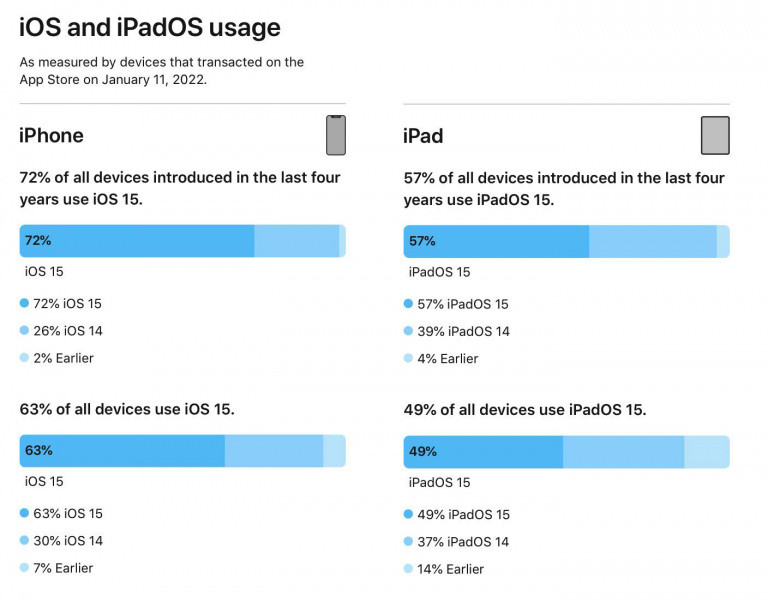 It is certain that by forcing the hand of its customers, Apple will increase the adoption of the new version of its mobile operating system, and thus limit fragmentation which could become harmful to its application market, and therefore, to its income.
Source: GitHub and
MixPanel