Sony has long innovated in the smartphone market. They were the first to offer a waterproof smartphone, or a smartphone with a 4K screen. On this model, the Japanese firm offers a set on the back of four Zeiss lenses to film in CinemaWide 4K HDR, with an application very easy to use.
It's easy, with this smartphone, you will have the impression of holding a real camera. The application is ultra professional and complete, but at the same time accessible and will allow you to play with many parameters such as focus, formats, frame rate per second.
You even have a dedicated button on the edge to unsheathe and shoot your shots like on a real camera!
With a 6.5-inch screen for a 21: 9 ratio, this 5G smartphone is pleasant to handle because it is rather thin. It nevertheless has 256 GB of storage, which is really significant for a smartphone of this caliber. But it's mostly his OLED display which will make you fall in love and allow you to enjoy your content in a superb contrasting and lively rendering.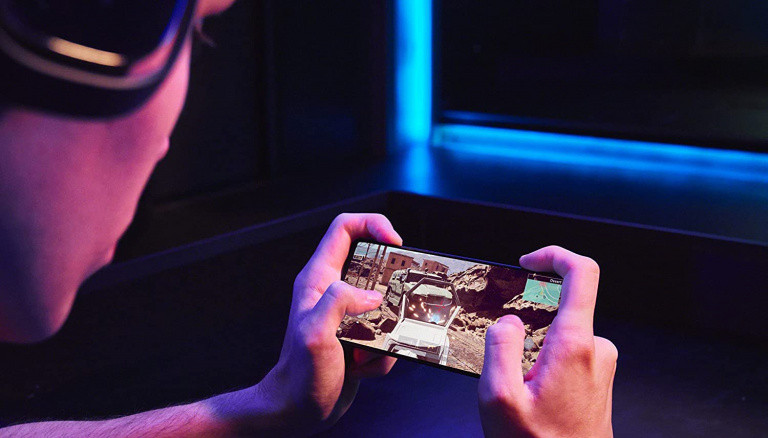 From a performance point of view, this little gem does not let go because the OLED rendering is further improved by a 120Hz refresh rate. It carbides Snapdragon 888 coupled with 12 GB of RAM, which will allow you to run any game from the Play Store.
Connectivity level, bravo to Sony because they kept a jack at the top of the device for all those who want to connect their headphones or their wired output. The smartphone plays impressive stereo sound for a device of this size.
Its 30 Watt charger allows it to charge quickly for a 4500 mAh battery. It is also compatible wireless charging and you can also charge your other devices using this smartphone, a bit like a tethering.
NFC support in this little gem as well as a fingerprint reader, and note that your Dual Sim is very easy to change because the port is on the edge and not under the shell, as is usually the case.
In short, the features never stop with this high standard from Sony for a 5G smartphone that keeps its promises. A very good plan from Amazon and Darty during these winter sales.
---