Like every year, Valve has concocted a top 100 games that generated the most revenue on Steam in 2023. Note that they are grouped into several categories, but out of order, so that it is impossible to establish an exact classification.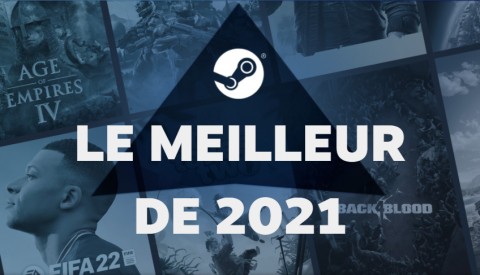 We start with the Platinum category in which there are twelve titles, including regulars namely CS: GO, Dota 2, GTA V, PUBG, Destiny 2 and Rainbow Six Siege. For its part, Dead by Daylight manages for the first time to reach Platinum. Four games released in 2023 did well, starting with Amazon's New World MMO, which achieved the largest peak in concurrent players this year (913,634), as well as the survival game Valheim, which surpassed 8 million in sales last August. Despite its flood of negative reviews, Battlefield 2042 is also at the top of the rankings. The battle royale Naraka: Bladepoint and Apex Legends complete the package.
The Gold category shows the longevity of multiplayer games like Warframe, Sea of ​​Thieves, TESO and Rust. Co-op has also been in the spotlight this year with It Takes Two and Back 4 Blood, while Forza Horizon 4 and Forza Horizon 5 are both present. As for the Silver category, there is a bit of everything, with sure values ​​(Monster Hunter World, Stellaris, Civilization VI, Ark …) and games from 2023 (Resident Evil Village, Outriders, Mass Effect Legendary Edition , Age of Empires IV, Halo Infinite). The rest of the top 100 also features new releases like Biomutant, Tales of Arise, Humankind, NieR Replicant, Guilty Gear Strive and Farming Simulator 22.
What can be highlighted in this year's top 100 is that Microsoft has become one of the biggest publishers on Steam. Halo Infinite, Forza Horizon 5 and Age of Empires IV have been added to the successes previously encountered by Halo The Master Chief Collection, Sea of ​​Thieves, Flight Simulator, Forza Horizon 4 or even Ori and the Will of the Wisps, not to mention the major licenses from Bethesda (Fallout, Doom, The Elder Scrolls), which has joined the Xbox Game Studios team.
The full top 100 below
Platinum Category
Gold Category
Silver Category
Bronze Category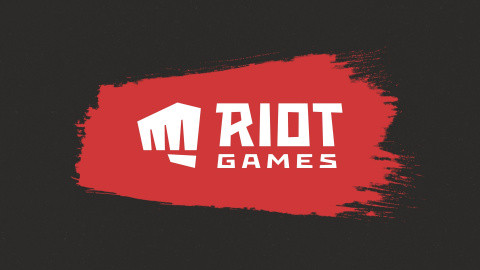 In 2018, Riot Games was the subject of a class action lawsuit for workplace sexism and pay discrimination. The case had arisen following the publication, on the site Kotaku, of an investigation into the working conditions within the Californian firm known for League of Legends. The article revealed facts of sexual harassment and discrimination against women, which prompted two former employees, Melanie McCracken and Jes Negrón, to go to court. In 2019, Riot Games had already tried to settle the dispute financially for $ 10 million, but the proposal, deemed insufficient, was blocked by the DFEH and the DLSE, two California agencies responsible for enforcing civil rights.
A deal has finally been found, as reported this week by the Washington post. Riot Games has agreed to pay $ 100 million (€ 88 million) to end the lawsuits, including $ 80 million that will be paid to all women who worked for Riot Games in California between November 2014 and today, or more than 2,300 eligible people. The rest will go to compensate the plaintiffs' legal costs. Note that the agreement has yet to be approved by the court in the coming months.
In addition to this, Riot Games is committed to "structural reforms" and to set up a fund of 18 million dollars (16 million euros) over three years to correct wage disparities and carry out "diversity initiatives". The firm will also need to be followed for three years by a third party entity, responsible for overseeing human resource complaints and how they are handled while ensuring that employees are paid fairly. "We hope this agreement brings recognition to those who have had a bad experience at Riot and demonstrates our willingness to lead by example by demonstrating responsibility and equality in the video game industry.", reacted Riot Games in a communicated.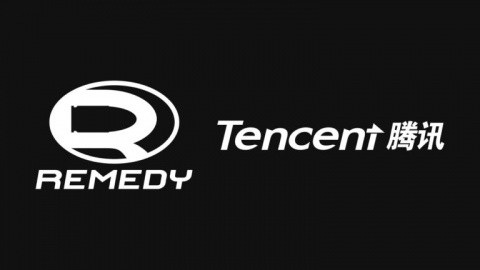 Mentioned since September 2018, but still very mysterious, the project "Vanguard" of the studio Remedy will count on the financial support of the Chinese giant Tencent. Developed on PC and consoles, this is a free-to-play cooperative multiplayer game that will mark Remedy's first foray into the "game service" field. It will be directly released and localized in some Asian countries by Tencent, which will also produce a mobile version, while Remedy will release the game to the rest of the world. "Development of the game is currently in the 'proof of concept' phase. Its development budget, until the end of the first year of operation, will be similar to that of a typical AAA from Remedy. It will be co-funded by Remedy and Tencent (…), who will be responsible for their own costs of publishing and operating the game in their respective territories, and who will share part of the revenues after recovery of development costs ", detail it communicated.
Remember that last May, Tencent took a stake in Remedy (3.8%). The Finnish studio is thus increasing its partnerships, after having signed with Epic Games Publishing for Alan Wake 2 and Alan Wake Remastered, 505 Games for Control and Project Condor, as well as Smilegate for CrossfireX