Since the arrival of flat screens, another high-tech product has found a place in the sun in our living rooms, the sound bar. With or without wire, with or without subwoofer, compatible Dolby Atmos, THX, from 50 to 1000 euros, it's simple, there are hundreds of references which coexist on the market.
While the trend was rather on the side of simple and sober soundbars facing the screen, we see more and more emerging models equipped with a wireless subwoofer for a much more convincing rendering at the price of a small aesthetic concession. Because yes, all the interest of the soundbars originally lay in the idea of ​​being able to do without all the satellites and other bulky boxes and let's say it, frankly ugly. And if the sound rendering is often really incredible, it is true that sometimes in a film with sensations, these little bass that make us vibrate.
Currently the Philips TAB8805 soundbar is on sale at FNAC at only € 279 instead of € 499 in normal times.
The Philips TAB8805 soundbar is therefore aimed at moviegoers who want to fully experience the action of their films by offering a set 3.1 composed of a sound bar and its subwoofer, all working wirelessly and with very low latency.
Besides its Dolby Atmos certification, the Philips TAB8805 sound bar is also compatible DTS, Dolby Digital, MP3, FLAC, etc. She has a total power of 300W RMS and you can also connect it with other "Play-Fi" compatible products for a complete multiroom installation.
In terms of connections, you can count on a USB port, two HDMI inputs, 1 HDMI ARC output, an optical input, a 3.5 mm jack input, Bluetooth, Wi-Fi as well as a integration with Google Assistant, Amazon Alexa, Apple AirPlay 2, Chromecast and Spotify Connect.
Normally offered for € 499, the Philips TAB8805 soundbar is currently on sale at € 279 at Fnac and delivery is guaranteed before Christmas.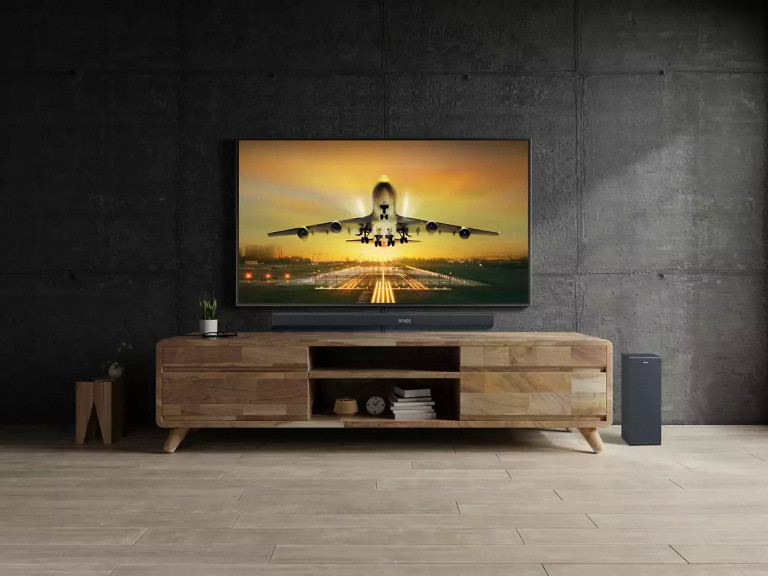 ---