LEGO and the Nintendo license, Super Mario have worked together to offer this construction which manages to concentrate in a single construction several iconic places of the license. Currently in pre-order, this Special Block will be available from the beginning of October!
LEGO has made a place for itself both in the world of video games and in the world of Pop-Culture. Indeed, we find the famous bricks everywhere! Whether in the cinema, in video games or even in their best role, as a construction game.
In fact, in recent years, LEGO has been found with Star Wars as well as Stranger Things. But, with Super Mario, it's truly a whole new dimension that opens up.
And the construction games resulting from this collaboration are particularly original. They include the most famous levels of the plumber from Nintendo. But on this construction, we are rather on a construction containing other constructions.
Indeed, in this block "?", We will find several iconic landscapes of the Super Mario license such as Peach's Castle, the Battle of Bob-Omb, the Gla-Gla Mountain and the Laves Fatales.
This block contains over 2000 pieces and has a great build time. Available from October 1st, the construction set can be pre-ordered for less than 170 €.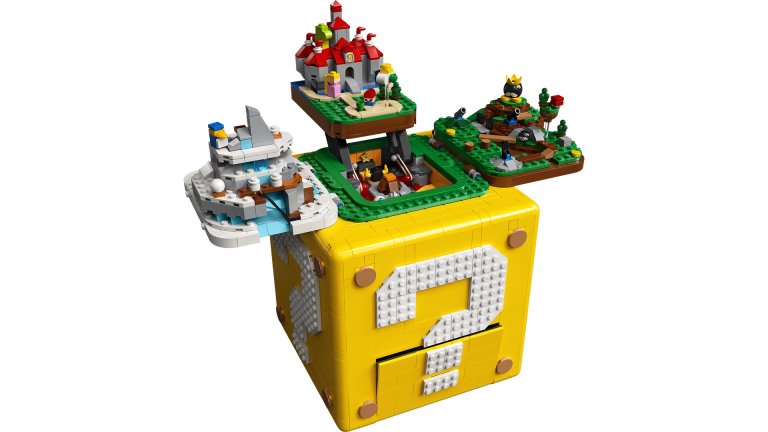 This building set contains over 2000 pieces. It represents the question mark block "?" and contains 4 hidden Super Mario 64 levels:
It is also possible to make the LEGO character Mario react from the Starter Packs and obtain Power Stars.
The block measures 18cm high and sideways, and it contains 10 microfigurines: Mario, Yoshi, Princess Peach and King Bob-omb, as well as a Chomp, a Big Thug, Mr. Eye, Lakitu, a Penguin and the Little Penguin.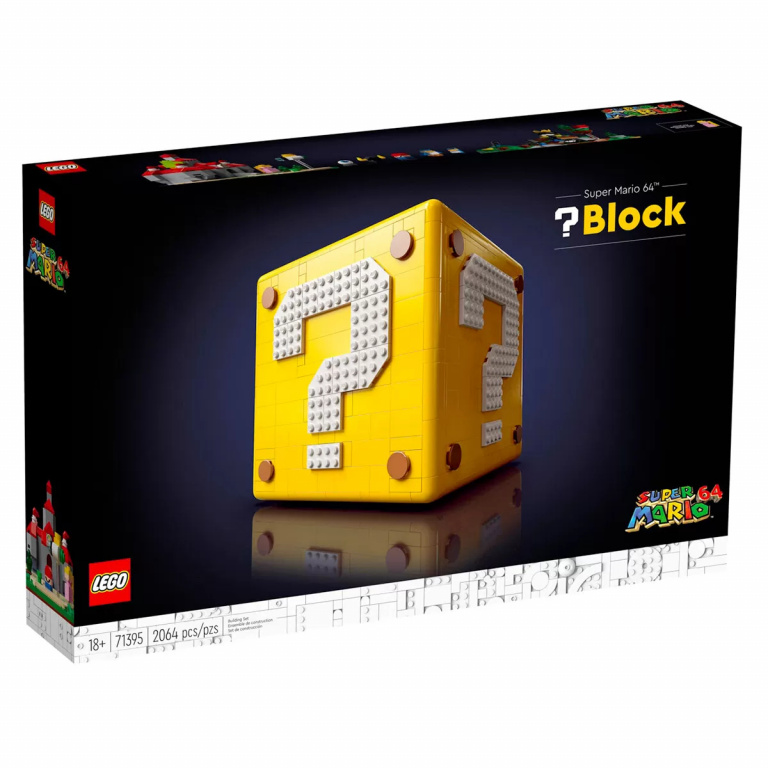 ---