If you've never played Sekiro: Shadows Die Twice, now is the time to start: the GOTY 2019 signed From Software is currently on discount at Steam, and promises to take you to 15th century Japan, during the Sengoku era. You play as Wolf, an orphan taken in by a wandering shinobi, Ukonzaemon Usui. Charged with the protection of Kuro, the young divine Heir bearer of the Dragon's Legacy, Wolf loses his arm when defeated by Genichiro, the grandson of a warlord who wishes to create an immortal army with the Blood of Dragon. Left for dead, Wolf is taken in by a sculptor who replaces his arm with a modifiable Shinobi Prosthesis allowing him to equip secret weapons. It's up to you to guide Wolf in his pursuit of Genichiro to prevent him from creating his army and save Kuro – but his path will be strewn with pitfalls and ghosts of the past …

Similar to other From Software productions, Sekiro: Shadows Die Twice requires a little expertise on your part to be able to fully enjoy it. To help you master the different aspects of the game, we have prepared guides dedicated to the most complex mechanics such as infiltration, the posture system, and the use of the Shinobi prosthesis:

In our complete solution of Sekiro: Shadows Die Twice, you will find the detail of the journey of the demanding epic offered by the game from From Software. It also includes the different items you can pick up and the items you can interact with during the adventure.

On the following pages, you will have access to all our tips to make your gaming experience as pleasant as possible. You will find a guide to easily get XP, a map listing all the items to pick up and bosses, but also very useful mods to improve your field of vision.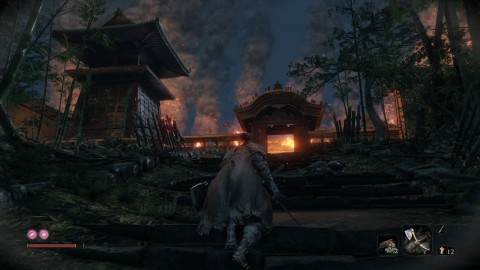 Summary of the Sekiro: Shadows Die Twice Walkthrough