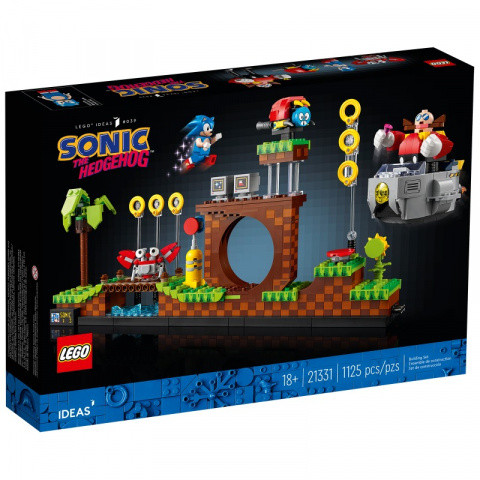 To understand what brings us to today's news, we must first go back to February 2023. That month, a creator by the name of Viv Grannell offers a set entirely dedicated to Sega's mascot, Sonic. The blue hedgehog thus found itself at the heart of a fictitious construction representing the legendary Green Hill Zone, with various characters and the iconic Dr Robotnik. Supported by more than 10,000 fans, the project was selected by Lego, which means that after adaptation, the product would be marketed. When the ad fell, Viv Grannell said:
I've been interested in Sonic's world almost since I was born, and it fits the LEGO system so well that I've spent almost a year garnering enough support to make it all happen. 10,000 people validating my idea is already impressive even with the help of my friends and family, but seeing it selected to go into production is the most exciting secret I have ever had to keep!
However, in February, no release date had been communicated, the price was unknown, and the final aspect of the set was not disclosed. All these questions now have an answer, since the pre-orders of the Sonic set are now open! Featuring 1,125 pieces, this Sonic the Hedgehog – Green Hill Zone set will be available for purchase January 1, 2023 against the sum of € 69.99. Inside, we find Sonic, Robotnik, the classic enemies, the Eggmobile, the rings, the bonuses, the looping or even the emeralds of chaos and the iconic checkpoint of Sonic the Hedgehog.