One of the great strengths of the Star Wars universe is certainly to support one another with a considerable background, allowing hundreds of stories spread over completely different periods. Here, this comic book called Knight Errant is set 1000 years before the era of Luke Skywalker, as dark forces take hold of the galaxy while a powerless Republic cedes its facilities to the dreaded Sith. Not the best time to live in the world of Star Wars, especially for Kerra Hold, a young Jedi of only eighteen years old who will focus on the some 256 pages of this book expected for the beginning of the month. Desperate to save her camp, the adventures that await her should greatly surprise her.
---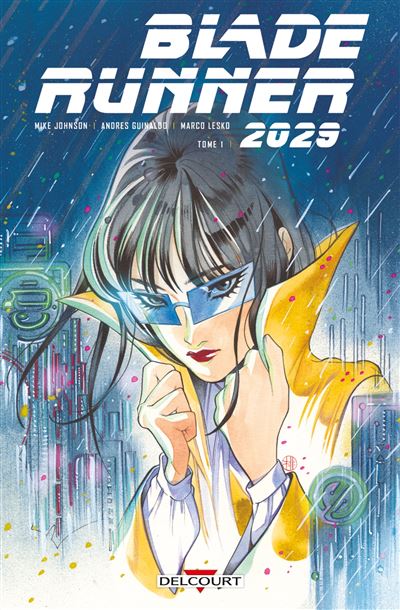 Blade Runner is a film institution and also a monument of science fiction, it is a known and recognized fact. Obviously, the franchise was not going to stop there and has already declined in several formats: video games, an animated film or even comics, like the one in question today. Named Blade Runner 2029, this first volume takes us to 2029 (unsurprisingly) and follows the adventures of Ash, a Blade Runner who must hunt down rebel replicants in a futuristic and totally dystopian Los Angeles. Obviously, some twists and turns will await him through this story written by Mike Johnson and Michael Green, and laid out by cartoonist Andres Guinaldo. A good opportunity to dive again into the fascinating world of Blade Runner and learn more in front of a warm fireplace.
---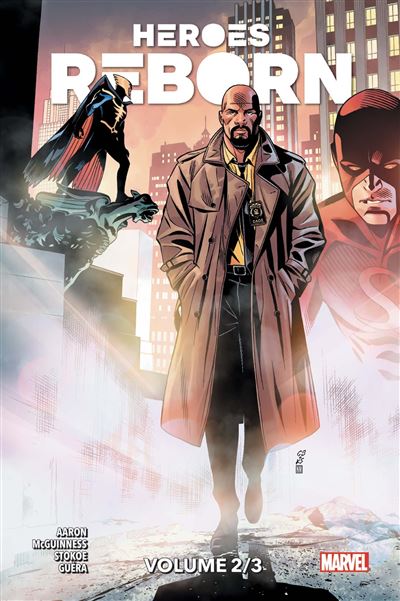 Released last month, Volume 01 of Heroes Reborn laid a frankly interesting foundation: the story takes place in a world where the Avengers do not exist but the villains are still rampant … without really resembling the version that everyone knows. The Supreme Squadron of America thus replaces the Avengers: Doctor Spectrum confronts Rocket Raccoon, Nighthawk the Goblin while Power Princess ventures into the ruins of Asgard… Obviously, there is a why and how for this story that s 'articulated after the events of Avengers Universe, scripted by Jason Aaron (Wolverine Weapon X), Ryan Cady (Future State Justice League) and Steve Orlando (Batman Beond, Gotham Academy). As for the illustrations, they come from Ed McGuinness, Michele Bandini and Bernard Chang, designers who have already worked on Superman, Venom and Green Lantern respectively.
---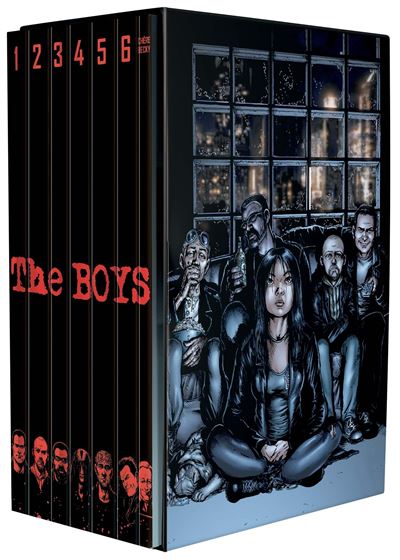 We all know (well, almost) the excellent series The Boys produced by Amazon for Prime Video, whose third season is seriously starting to emerge. But before being a very popular film project, it was mostly a pretty awesome comic series started written by Garth Ennis in 2006, first drawn by Darick Robertson, and published by Wildstorm, a subsidiary of DC Comics. However, this particularly trashy story, which features superheroes who use their powers to commit particularly inhuman misdeeds while enjoying their notoriety, will have forced DC Comics to cancel The Boys after only six volumes. The edition will therefore have continued after without Wildstorm to end in 2012 with 72 episodes on the clock: with an incredible cynical tone, a formidable violence and an original bias taking the genre of the superhero against the grain. , this is a little classic that you can find in full thanks to a very nice box.
---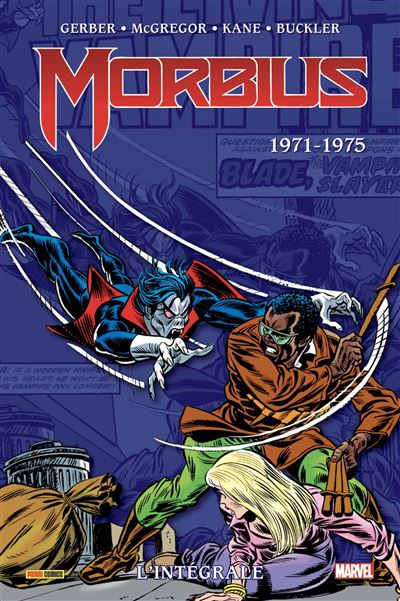 It goes without saying that with the arrival of the film Morbius scheduled in theaters on January 28 (which will be included in the universe of Venom, with the imminent arrival of Kraven the Hunter and a certain Spider-Man) , this very generous reissue seems opportune. Here, we are talking about a compilation of comics dedicated to the great-bad Michael Morbius, doctor struck by a terrible disease that he will manage to cure with the help of an unstable scientific experiment: here he is endowed with superpowers straight out the abilities of bats… and even of vampires, since an insatiable thirst for blood will tug him all the way. Great historical villain of the Weaver, Morbius delivers in this book four years of comics, from his very first appearances to his diverse and varied stories, in color as in black and white. What to rebuild a culture to better appreciate this dark character.
---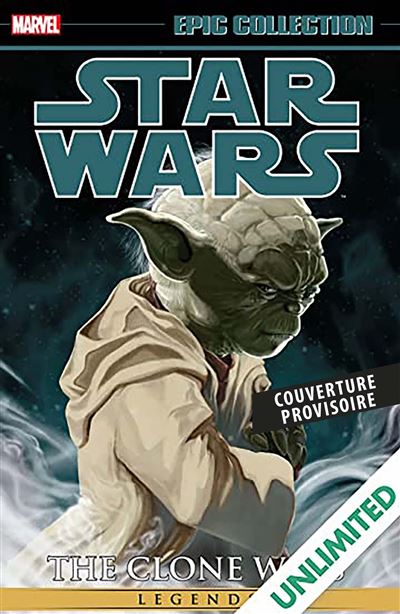 Star Wars has always been the subject of many comics and it is certainly not the month of January that will depart from the rule. This first volume dedicated to the mythical Clone Wars plunges into the famous conflict from an unprecedented angle, as the battle begins and the Republic slowly prepares to raise its arms. This damn generous comic book contains many tomes from the Clone Wars saga and centers on many different stories, from Obi-Wan Kenobi and Anakin Skywalker's reaction to the war to the destructive will of the Separatists. A frankly generous compilation since it still offers 424 pages, enough to have a good time in the tireless world of Star Wars.
---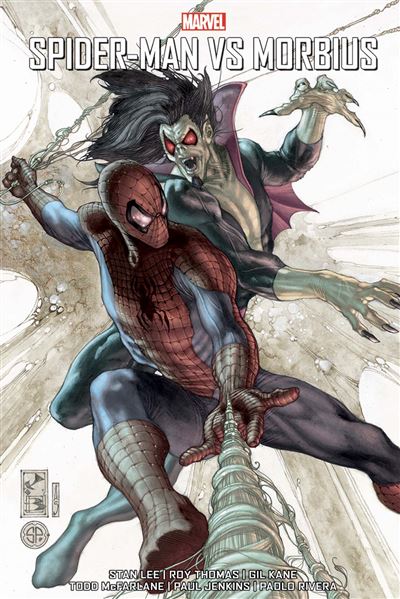 We told you earlier, but this month seems ideal to discover Morbius from all angles. Because after all, he remains one of the emblematic enemies of Peter Parker, this book brings together three of their biggest encounters with a set of stories scripted by great Marvel authors like Todd McFarflane, Roy Thomas or Paolo Rivera, and designed by Gil Kane and Paolo Rivera. As a reminder, Morbius is undoubtedly one of Spider-Man's darkest and fiercest opponents: suffering from an apparently incurable blood disease, Doctor Michael Morbius manages to find a cure by relying on DNA of bats… before transforming himself, unfortunately, into a hateful character. Endowed with incredible superpowers but also an unfortunate thirst for blood, he will give New York City a hard time more than once: note that a film is exclusively dedicated to him, with Jared Leto to play him. , will be available in theaters at the end of January. These Spider-Man VS Morbius comics are therefore timely.
---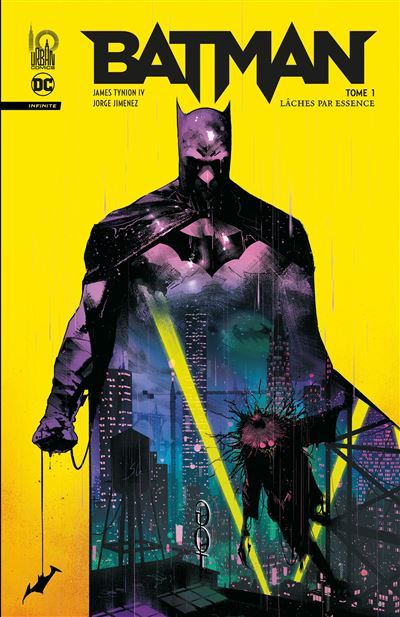 We no longer present Batman, one of the founding pillars of the history of comics which continues to be offered in all sauces. Here, it is about the first volume of the Infinite arc, taking place after our dear Bruce Wayne has succeeded in defeating the Joker, Clownhunter or even Ghost Maker: only there, Gotham City is not out of the woods yet and the new mayor, Christopher Nakano, has a fierce grudge against vigilantes … including the Dark Knight. Allied to the industrialist Simon Saint, the politician will manage to dispossess our billionaire of his fortune: as much to say that the Bat is struggling in this crisp new story signed James Tynion IV, author specializing in Batman, and of Jorge Jimenez in the drawings.
---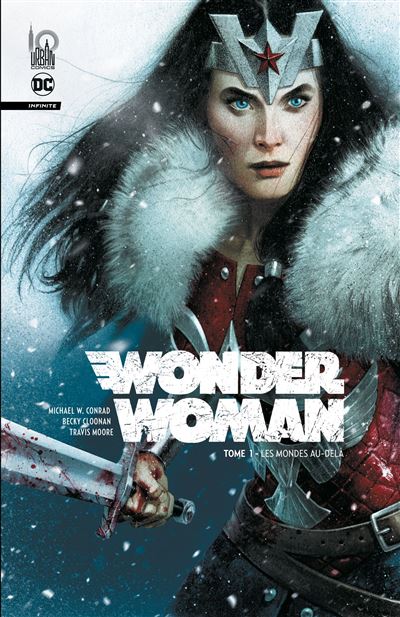 An iconic superhero in modern culture, Wonder Woman has never been more represented than these days. Obviously with the films of DC Comics and Gal Gadot, but also, recently, with a new video game that was announced at the Game Awards 2023: in short, if you ever wanted to look more closely at this iconic figure in the history of comics, maybe this work "Infinite" would suit you well: here, our dear Diana wakes up without powers or memories in the middle of a perpetual war. And above all, she is in the middle of Asgard, while the greatest warriors are condemned to fight there indefinitely: a frankly dystopian pitch where the Yggdrasil tree is sick and the Valkyries disappear, while Wonder Woman hears a voice that suggests … to join Olympus. A beautiful program signed Beck Cloonan and Travis Moore, on 256 pages all the same.
---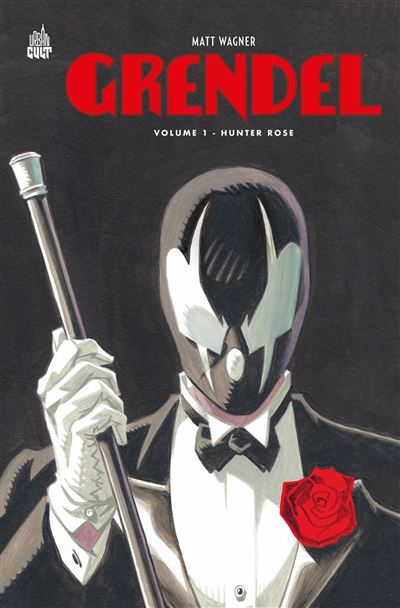 Created in 1982, Grendel is a frankly famous comic book that likes to mix several genres: that of the superhero of course, but also cyberpunk or political fiction. The peculiarity of this psychological-looking comic is that Grendel does not correspond to a particular individual, but rather to a "force" which embodies several characters throughout the story. Several Grendels have succeeded each other over the decades, across several sagas. In the case that interests us today, it is therefore the very first version, that of Hunter Rose, which is approached: assassin, novelist, bourgeois and fencer, this mysterious character who controls the New York underworld is pursued by the police, yes, but also the immortal werewolf Argent. A happy mess in which his adopted daughter, Stacy, turns out to be his only flaw in this huge manhunt. Grendel is a frankly generous comic book spanning over 600 pages, written by the talented Richard Wagner and drawn by Tim Sale, which we cannot recommend too much.
---