If you wanted to treat yourself and one of these little toys makes you dream, there is nothing to procrastinate, this offer will not remain valid indefinitely in my humble opinion. It is one of the most compact drones of its generation, which is handy if you are afraid of the regulations that could apply to this kind of device. IOS and Android compatible, it is available in white and is made of qualitative polycarbonate material.
The joys of making unique videos seen from the sky are yours, like an Arthus Bertrand of modern times. The proprietary DJI Fly app will let you create content in an intuitive and user-friendly way in a very short time. The Mavic Mini allows you to take pictures of 12 Megapixels and 2.7K Quad HD videos. The object is stabilized by a motorized 3-axis gimbal to ensure the stability of the camera. Even in the presence of a significant wind, the stability of the device is not compromised.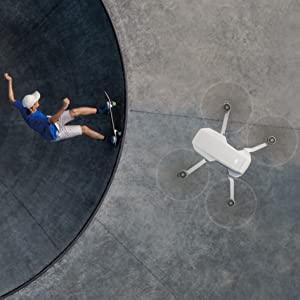 You control the machine thanks to a radio control which ensures a maximum distance of 2km. The joysticks come off which allows for better portability in the holster. Moreover, the drone itself is not very bulky since it measures 14 x 5.7 x 8.2 cm for 1.8 kg. Its portability results in extended flight range, which can go up to 30 min at full load.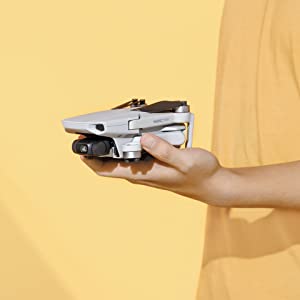 Different modes, like mode Quickshot allowing predefined movements in video and instant transmission on social networks, or even the mode CineSmooth which slows down the flight for more precision and stability, complete an already idyllic picture. Of course, for this price range, you will not have more advanced modes such as Follow-me or the obstacle detector, so you will have to be very vigilant when piloting it.
Not to spoil anything, the bundle could not be more complete. For the price, you will have in the box these equipments: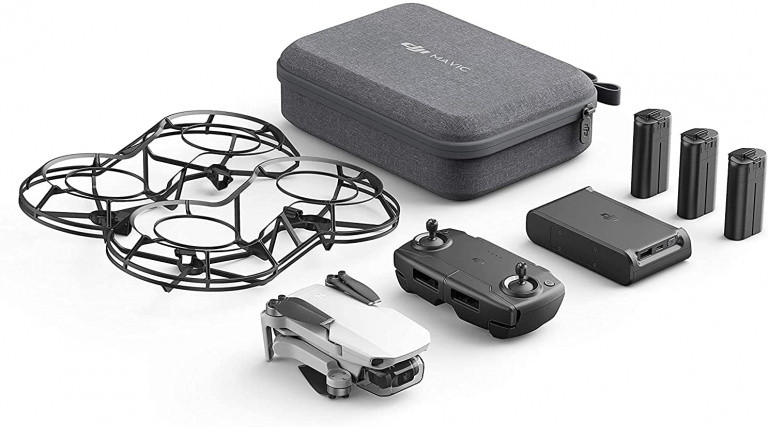 ---