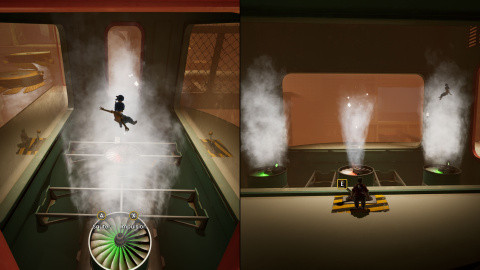 The second I heard that Hazelight Studio was cooking up a new co-op-only project on their premises, my excitement didn't wane. Already fallen under the spell of A Way Out, which I had had the opportunity to do with my partner with whom we spent more time on the mini games of arm wrestling and power 4 than on the main adventure, the prospect of putting the cover back on a whole new co-op adventure has thrilled us. After a little preview before the release, I was already sure that the game would be a real success. Beautiful, fresh, colorful, funny and sometimes touching, It Takes Two finally puts cooperation at the center of the gameplay and once again allows two to share an adventure that Pixar would probably not have denied. With its few touches of dark humor and insane inventiveness, It Takes Two could well pave the way for other purely co-op games, and if so, let's hope the gameplay is as well calibrated for this format as it is. was that of Hazelight's game.
---
Five years after its crowdfunding campaign and sixteen years after the release of its founding episode, Psychonauts 2 proves that it is possible to adapt to current formats a recipe that one would have sworn to belong to the past. Thanks to the brain in turmoil of Tim Schafer and the many talents that make up Double Fine, Raz's new adventures are a constant delight. With its wide range of movements that are as useful in the combat as in the exploration phases, Psychonauts 2 offers everything you need to ensure excellent action and platforming. Superb, endowed with an artistic direction to die for, full of humor, the Microsoft software makes us have a great time in the company of the wacky characters it stages. The great strength of Psychonauts 2 is to succeed in telling a story full of twists and turns at a breakneck pace. The phases of infiltration, flight, platforming follow one another in a sustained fashion without distorting the original material, in joy and good humor. Brains to Explore are fun playgrounds showcasing colorful protagonists. Really, we are not about to erase the last work of Double Fine from our memories.
---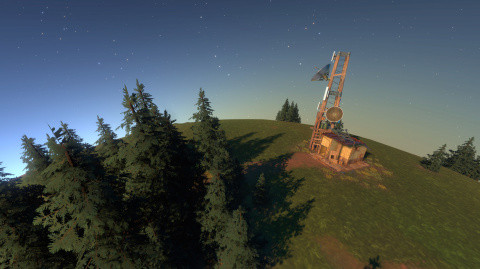 If you were marked by Outer Wilds, space exploration game from the studio Mobius Digital, when it was released in 2019, you will still be eyecatching with its DLC Echoes of the Eye, believe me. Once again, the young team proves mastery of their concept with a new planet to explore. And what a planet. Without revealing too much, I think I will long remember the look of this new playground, the way you can travel there and how the time loop impacts the places. Overall it's surprising, impressive, and extremely well built. Difficult to say more without spoiler. Unfortunately, there are a few small flaws that mar this pretty postcard. In particular certain puzzles, quite far-fetched, which led me to make big back and forths while I was going in the wrong direction (the very conception of the "planet" makes going back and forth more heavy). Not to mention horror-oriented sequences, not very memorable. But for the rest, it's a masterstroke. One last touch worthy of the name for one of the best exploration games of this decade. A treat that should not be deprived at all.
---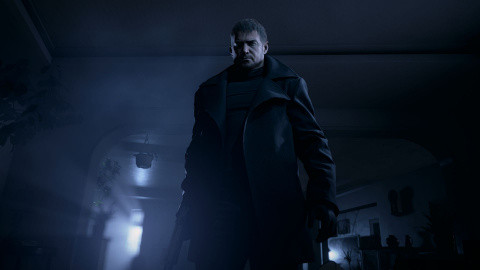 How do you manage to renew yourself after 8 "canon" episodes and countless spin-offs? Capcom attempts to respond to this challenge by drawing on the legacy of its cult saga. After a very innovative Resident Evil 7, but perfectible in its second part, Village takes up the torch and tries to bridge the gap between the labyrinthine and "posed" aspect of Resident Evil 1, and the mindless action of Resident Evil 4. And we must admit that it succeeds him well: after a first hour of anthology with virtuoso staging, the game makes us face an unforgettable Lady Dimitrescu, in the meanders of her castle, before going on frankly effective FPS. A mix of genres that may surprise, perhaps even disappoint some, but which, personally, kept me going from start to finish.
---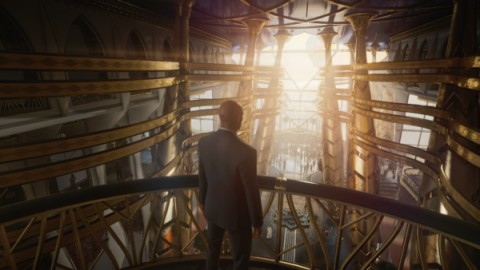 The opinion of
Silent_Jay
The year 2023 was punctuated by many quality games to the point of obscuring the conclusion of the adventures of Agent 47 imagined by Io Interactive. Hitman 3 is the conclusion of the World of Assassination trilogy which began in 2017 and serves as a reboot for the franchise. This third and supposedly last episode innovates very little compared to its predecessors, but refines the sandbox formula, the real strength of the saga, and improves it in detail. Hitman 3 is also an opportunity to discover six new destinations enhanced by the Glacier engine developed in-house, including Dubai (United Arab Emirates), Dartmoor (United Kingdom), Berlin (Germany), Chongqing (China) and Mendoza (Argentina). This game turns exploration and thinking into a lethal weapon in the hands of players. Agent 47 will never have deserved his reputation as much as in this Hitman 3.
---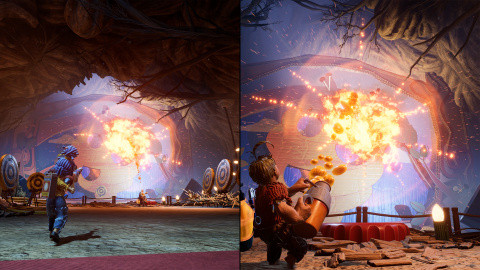 Like many players this year, one of my favorite games of 2023 was undoubtedly It Takes Two. Not only happy to have been able to approach a new production by Josef Fares (Brothers: A Tale of Two Sons, A Way Out), I also had the pleasure of taking advantage of a rare cooperative experience that had come to shake up my habits as a solo player. As enjoyable as a good Pixar to watch with the family, It Takes Two gave us a cute story alongside Cody and May, a couple on the verge of breaking up inadvertently turned into dolls. The journey to regain their human form results in a chain of smart, superbly crafted levels and funny, endearing little moments. Never boring, the title also enjoys a dazzling rhythm and absolutely delicious dubbing. A real nugget that it would be a shame to miss.
---
Considering the current state of the servers, it can be said that Endwalker was highly anticipated from Square Enix MMORPG players. The fourth expansion of Final Fantasy XIV, this new adventure brings a conclusion to the first major story arc of the title, which began after the release of version 2.0 in 2013. And the least we can say is that the slight delay of two weeks was worth it since the extension is beautiful and well up to the expectations of the players. Thanks to many epic and touching moments, FFXIV proves that it is to be considered as one of the major episodes of the saga and not as a simple multiplayer version filled with fan-service. All this is the fruit of a decade long work on the part of Naoki Yoshida and his teams who recovered the title in an alarming state after a chaotic launch in 2010. As a result, Final Fantasy XIV is today the one of the most popular MMORPGs still in existence, with an exciting storyline and a rich universe overflowing with content. A work made possible in particular by attentive listening to the community since the takeover of the project which is bearing fruit today.