Fans of Alienware, DELL's gaming brand, have plenty to choose from in 2023. The manufacturer is taking advantage of CES in Las Vegas to be generous, with no less four new laptop models for gamers. Here they are.
New to the Alienware M Series, the Alienware m17 R5 is a 17.3-inch model offered with a processor Ryzen 7 or 9 and a graphics card Radeon RX 6700M, RX 6860M XT, or Nvidia GeForce RTX 30. However, it should be noted that only the combination of an AMD processor and GPU can benefit from technologies such as AMD SmartShift MAX, which dynamically moves resources between the GPU and the CPU, SmartAccess Memory, which boosts in-game performance and for the first time on a laptop, SmartAccess Graphics, a novelty from AMD. Note that this technology is only announced on the model with an Ultra HD panel.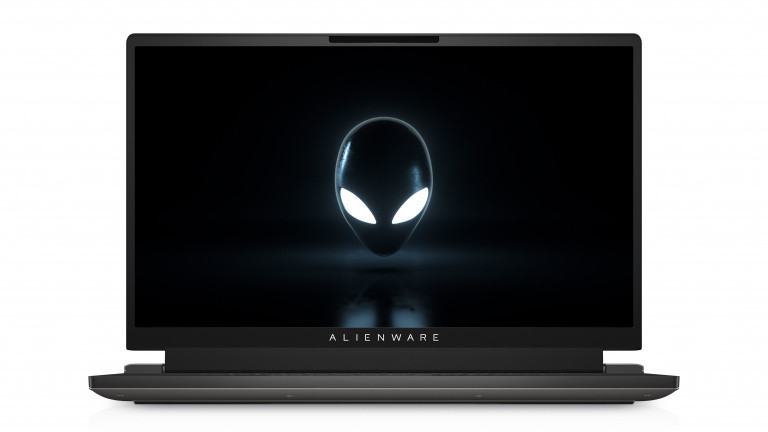 And precisely, the machine will be available with three different screens : FHD 165 Hz 3 ms, FHD 360 Hz 1 ms or UHD 120 Hz 3 ms. In any case, it will be possible to count on ComfortView Plus, AMD Freesync, NVIDIA G-SYNC and Advanced Optimus, with support for Dolby Vision and HDR. Up to 64 GB of DDR5 4800 MHz RAM can be integrated into the configuration. On the storage side, multiple choices are possible from 256 GB to 4 TB, in PCIe NVMe M.2 SSD.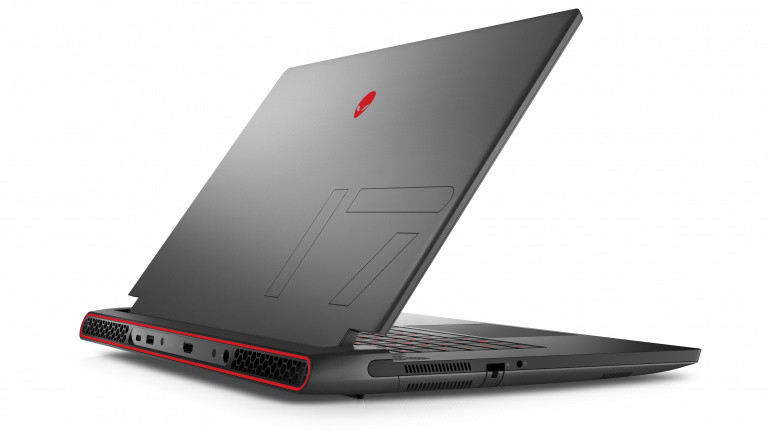 As always with Alienware, we can count on a very advanced cooling system, made up of technology Cryo-Tech. Technology Smart Fan Control allows you to independently configure each use of the fans integrated in the chassis. Different automatic settings can be used to make a balanced choice between ventilation power and silence, depending on the needs.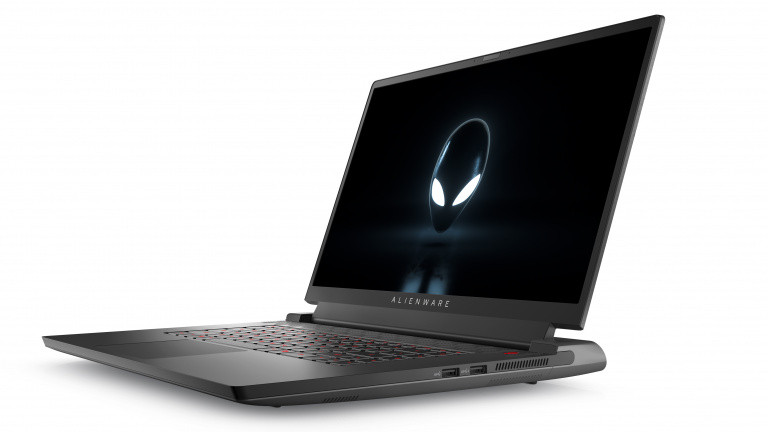 The connectivity promises to be complete: Ethernet port, multiple USB 3.2 Type-A and Type-C ports, HDMI 2.1 output and headphone jack, while Wi-Fi 6 and Bluetooth 5.2 are presented as options. The standard integrated keyboard is an Alienware M Series 1-Zone illuminated AlienFX with 1.8mm switches. Standard battery displays 64 Whr and the whole weighs 3.09 kg. The Alienware m17 R5 ships under Windows 11. Count 1599 dollars for the cheapest configuration, with availability announced next spring.
Change of proposal with the Alienware x14, presented as The thinnest 14-inch gaming laptop on the market, but also like the world's first 14-inch gaming laptop to support Nvidia G-Sync and Advanced Optimus. The design of the beast is futuristic: its design is compact and light (only 1.84 kg) and it does not compromise on cooling. There is also the Smart Fan Control technology, and by opting for a NVIDIA GeForce RTX 3060, the cooling system Element 31 is present. This notably replaces the thermal paste with liquid metal for better control of the temperature rise.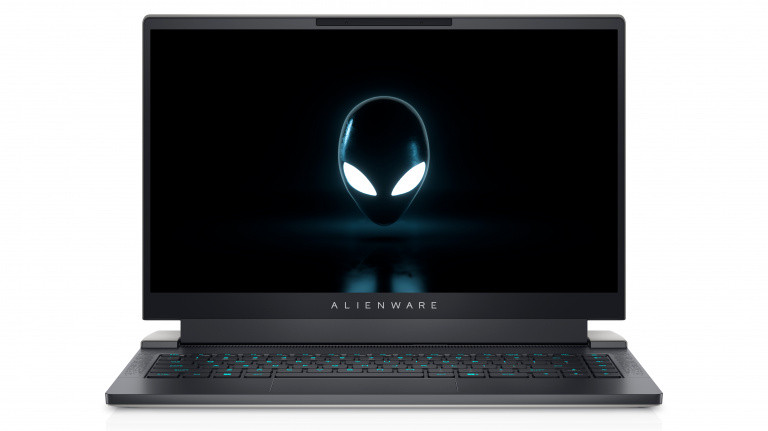 The machine is available with a single 14-inch panel, displaying Full HD definition, a refresh rate of 144 Hz and a response time of 7 ms. ComfortView Plus, NVIDIA G-SYNC and Advanced Optimus are in the game, as are HDR10 + and Dolby Vision.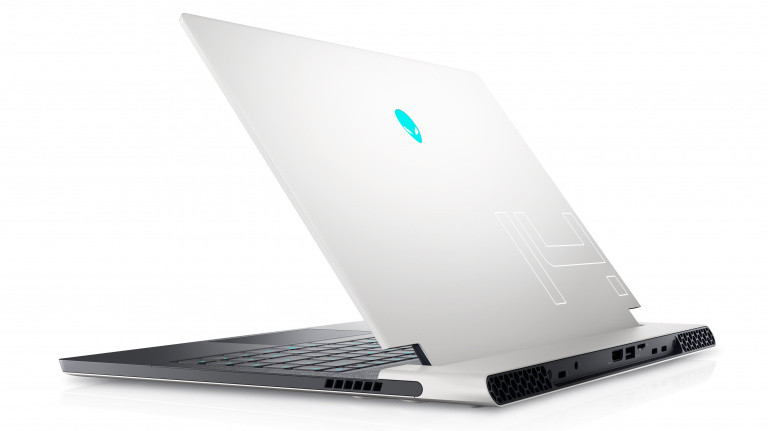 Inside it's a processor Intel Core i7 12700H or 12900H which is proposed, as well as a Nvidia GeForce RTX 3050, 3050 Ti or 3060. RAM starts at 16 GB of LP-DDR5 at 4800 MHz and goes up to 32 GB at 5200 MHz. On the storage side, up to 2 TB are available on PCie NVMEe M.2 SSD. Connectivity based on USB Type-C, USB Type-A, HDMI and headphone jack are on the program. WiFi 6 and Bluetooth 5.2 are also part of the game.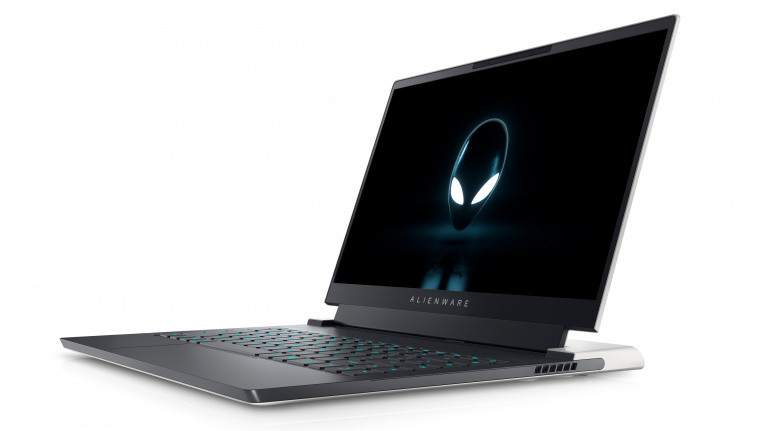 Keyboard side, no choice here, it is the Alienware X Series 1-Zone AlienFX model with 1.5 mm switches that is imposed. The battery is an 80 Whr Lithium Ion and everything comes with Windows 11 preinstalled. The availability of the model is planned for this winter, from 1799 dollars for the cheapest configuration.
In line with the previous model, the Alienware x15 R2 is advertised as the portable Alienware of 15.6 inch the thinnest on the market. Three panels are available: FHD 165 Hz 3 ms, FHD 360 Hz 1 ms and finally QHD 240 Hz 2 ms. In all cases, we find ComfortView Plus, NVIDIA G-SYNC and Advanced Optimus.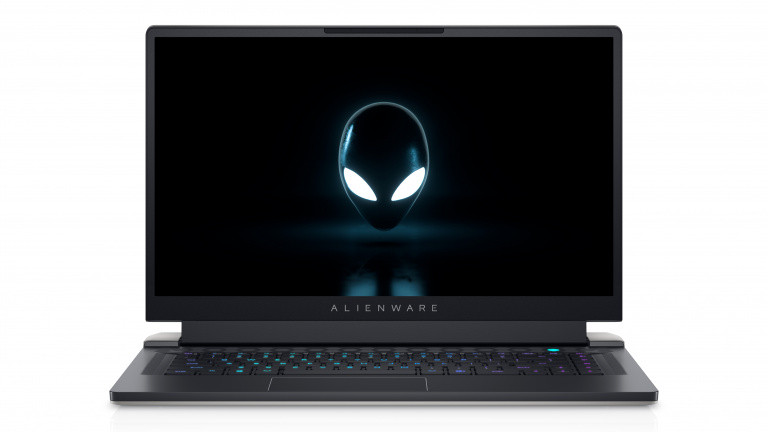 Cooling side, unsurprisingly, we also find Alienware Cryo-Tech and Element 31 thermal interface, the whole being detailed a little higher. The four fan design as well as the system Smart Fan Control developed by the manufacturer are also part of the game. The keyboard is an Alienware X Series with 1.5mm switches, and the AlienFX lighting system.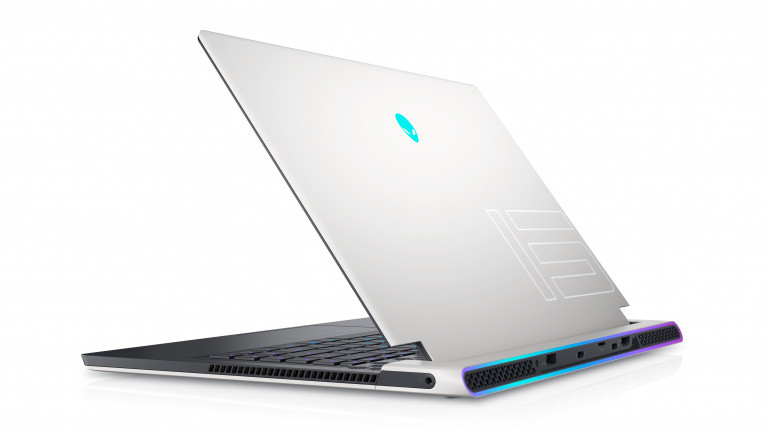 On the processor side, the choice is between the Intel Core i7 12700H and Intel Core i9 12900H. The graphics card can be a Nvidia GeForce RTX 3060 or an RTX 30 Series Laptop Graphics. On the RAM side, it is possible to opt for 16 or 32 GB of LP-DDR5 at 5200 MHz. As for the storage part, it can go up to 4 TB by combining two PCIe NVMEe M.2 SSDs in RAID 0, a possibility offered by Alienware during the assembly of the machine.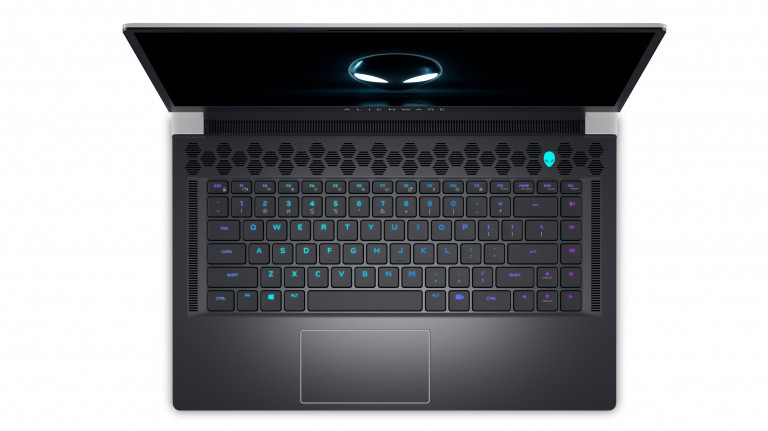 A connection 2.5 Gb / s Ethernet is included as standard, as is the Killer Wi-Fi 6 and Bluetooth 5.2. The connection includes several USB Type-C ports, a Type-A, an HDMI 2.1 output, a headphone jack and a microSD headphone player. An 87 Whr battery is on the program, as well as Windows 11, and the whole weighs up to 2.36 kg. The release of this model is scheduled for this winter, starting at $ 2199.
This model is extremely close to the previous one, with a few exceptions as we can imagine. The chassis and cooling solutions are the same, but the screen measures 17.3 inches diagonally. It is available in three versions: FHD 165 Hz 2 ms, FHD 360 Hz 1 ms, and UHD 120 Hz 4 ms. ComfortView Plus, NVIDIA G-SYNC, and Advanced Optimus are featured every time.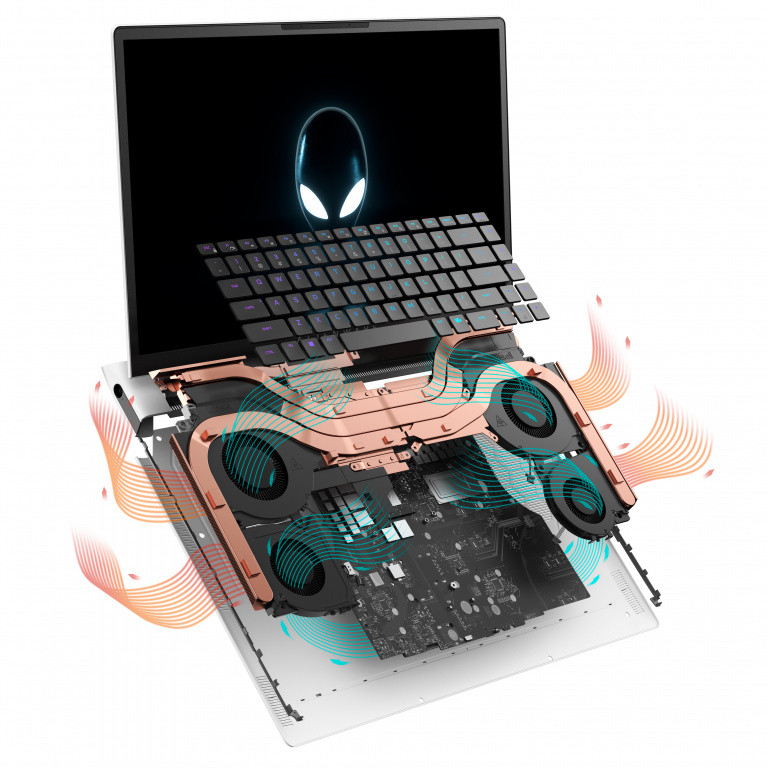 The choices for CPU and GPU are the same as for the x15 R2, on the other hand on the RAM side, we only have 16 or 32 GB of DDR5 4800 MHz RAM. Everything else is similar to the machine above. The weight of the laptop can go up to 3.09 kg and the price starts at 2299 dollars, with availability set during the winter.
---