The year 2023 should mark a boost for the catalog of the Playstation 5. One month before the release of Gran Turismo 7, the manufacturer will launch the second part of Aloy's adventures in Horizon: Forbidden West. But let's get back to the asphalt and racing cars of the Polyphony Digital franchise which is about to make a thunderous comeback, almost four and a half years after the only game stamped Gran Turismo on PS4. Since its revelation at the PlayStation Showcase last September, the game has put the gum on its communication with great shots of images and trailer in 4K.
True to its reputation, Polyphony Digital is putting it back today with a new gameplay clip that gives pride of place to the legendary Daytona International Speedway circuit. This very morning, we spoke in our columns the return of the iconic track, as well as some information that suggests a real homecoming with this seventh numbered opus.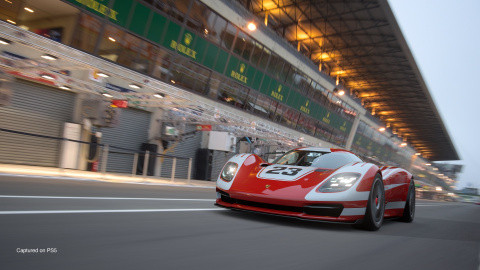 Polyphony Digital developers are smart because, thanks to the multitude of trailers and gameplay sequences broadcast, they take the opportunity to show us what the PS5 has under the hood. Nothing like it to give us a real taste of what the future of the Gran Turismo license has in store for us, and we have to believe that this future will be in the company of the glories of the past.
Today it is not only the PS5 which is in the spotlight since it must share the spotlight with the Daytona circuit. To experience this race, Polyphony plunges us into the middle of the cockpit to give us nearly four minutes of speed and adrenaline. If you should not be left behind by your competitors, it is difficult not to take the time to admire the sublime play of light and the rendering of climatic conditions.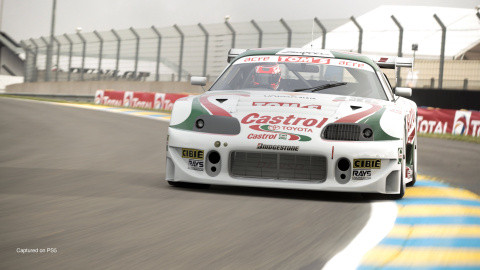 So it's pushed at more than 280 km / h that we discover, or rediscover, the layout of the Daytona International Speedway. Finally, the camera makes us take a little height to admire the ballet of vehicles which follow one another on the asphalt, as well as the care taken in the reproduction of the many racing cars within the game.
The wait for the release of Gran Turismo, rocked by the roar of the engines, is no longer very long since the game will be in the hands of PS5 and PS4 players from March 4. With that, we'll let you wait with the sublime extract available at the top of the article!