The Star Wars universe has succeeded in making many fans dream, and this, since the beginnings of the saga, in the 70s. The saga is so cult that sculptures have been erected, and in particular one in honor of Yoda . And it is now possible to acquire a very limited edition of these statues in a smaller format.
Yoda is one of the most important figures in the Star Wars world. Grand Jedi Master, a warrior of formidable and unequaled power, he is known beyond the Outer Rim for his wisdom and wise counsel.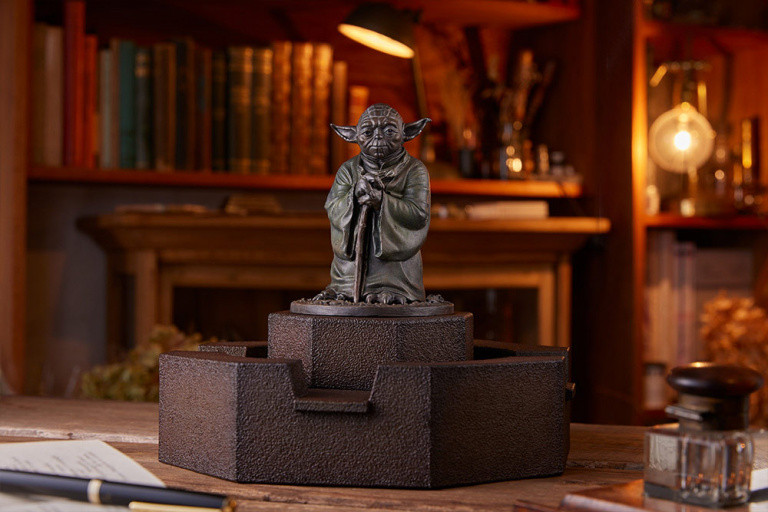 Never taking himself seriously, he is a particularly pedagogue and teaches younger Jedi. In great connivance with the Force, he has always been able to stay on his bright side. It is thus frequently found in the classes of young Padawans who do not yet have a teacher.
Yoda holds a special place with the main characters who follow one another during the Star Wars saga. Thus, we find him in episode V, The Empire Strikes Back, training the young Luke Skywalker. Then, in the second trilogy, he takes the place of Grand Master of the Jedi Council.
It is also Yoda who makes the mistake of not taking under his wing Anakin Skywalker who will become many years later the famous Darth Vader.
This character has such a place in the saga that a life-size sculpture has been made. Standing 76cm tall and with a plinth 59cm in diameter, it sits outside the offices of the Letterman Digital Arts Center, which is also the headquarters of Lucasfilms Ltd.
This fountain, it is now available for pre-order at Zavvi, but there are very few copies.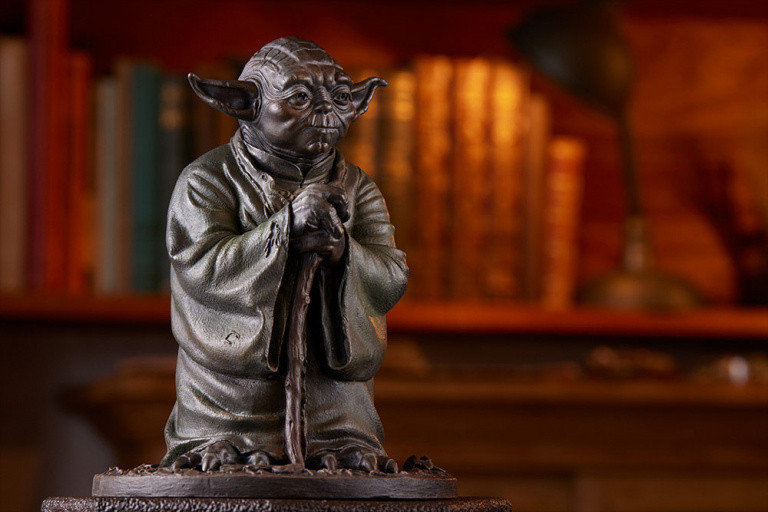 This Yoda fountain, which was made in just a dozen copies, inspired the Kotobukiya workshops. These have split a smaller replica that can appear elegantly on your desk.
Scheduled for only 1138 copies, the molds designed for the creation of these statues will be destroyed once all the replicas have been created. Made in cold cast ceramic, hand painted, we are in front of an exceptional piece and which will not see other editions. The latter will be available for the end of September 2023.