After years of hardship, between changes of director and a pandemic that brings the film industry to a halt, the release of the film Uncharted will become, very soon, a reality! Last October, we finally had the opportunity to attend a first preview of this film adaptation which will certainly have a lot to do to convince all fans of the original franchise.
As a Christmas present, Sony Pictures rewarded the patience of the fans by drawing a second trailer which allowed us to see the complicity between Nathan (Tom Holland) and Sully (Mark Wahlberg), the acrobatics of Tom Holland as well as a particularly crazy scene! With this film, we won't be reliving the exploits of the adult Nathan Drake as we know it, but his beginnings as a treasure hunter: Nonetheless, Sony Pictures couldn't help but slip a little nod to Uncharted 3.. Now that we know a little more about it, Sony Pictures finally unveils the poster that will soon feature the front of movie theaters!
Stuck behind his bar preparing cocktails and chatting with strangers, the young Nathan Drake does not expect the adventure he is about to experience when he crosses paths with the one who will become his mentor, Sully. These two are, of course, honored in the official poster (to discover below), but not only! We also find Chloe Frazer, played by actress Sophia Ali, since she will have an important place in the plot. The actress confided not so long ago on his role in the film, while hoping that we can reinterpret the character in the future.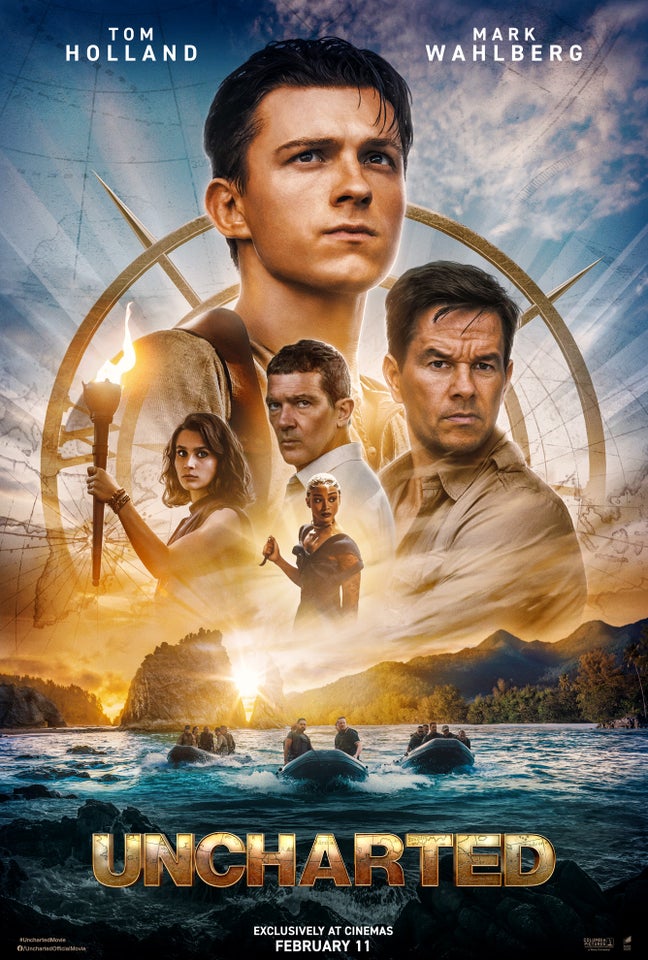 However, an official poster would not have as much cachet if it forgot to highlight the antagonists of this adaptation. Just like his zodiac henchmen, the character of Antonio Banderas is also present at the heart of the poster. He will be Nathan and Sully's main obstacle as both camps will embark on a race against the clock to get your hands on the treasure first: enough to offer us a good dose of action and twists!
The film is expected in cinemas next February 16 in France and we will finally be able to see the result of a shoot that Tom Holland will not soon forget. Before the next one? According to Jim Ryan, the boss of PlayStation, this could only be the beginning!