If all eyes are on the 20th anniversary of the Xbox, Wii U is celebrating its ninth anniversary today. A machine with a rather tragic fate, but perhaps necessary for the evolution of Nintendo which then got down to the Switch urgently, a real revival of the manufacturer. And because some really love the Wii U anyway, a development studio just announced their new upcoming title exclusive to Big N's Little Beast.
Among the lovers of the Wii U, we therefore find the small independent studio Ultra Dophin Revolution which has even made it its spearhead. After multiple titles released on the platform, the company therefore unveils its new project called Captain U, which will arrive next December on the appropriate store.
A video game serving as a tribute to the machine for its ninth candle, but also as a good-natured parody of the studio's previous productions. The software will therefore take the form of a deliberately old-school 2D platformer where the hero, Captain U, will use his "PowerPad" to create platforms., serving him both to advance in the levels and to fight.
We recall that last July, we learned that Nintendo was going to stop the admission of new games to the Store of the Wii U and the 3DS: in other words, Captain U has a very good chance of being the very last title on the console … unless another hidden game pops up. You never know, after all.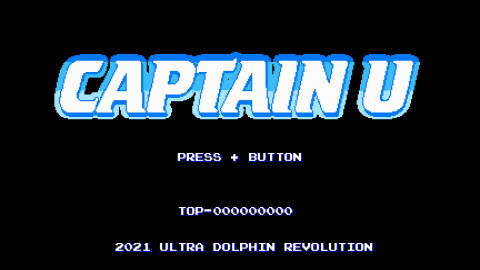 ---