It was one of the announcements from Square Enix, the developer of Final Fantasy, during E3 this summer: Final Fantasy, Final Fantasy II, Fantasy III, Final Fantasy IV, Final Fantasy V and Fantasy VI will be entitled to a visual improvement of the characters, without altering the original graphics, under the name of Final Fantasy Pixel Remaster. Be careful, however! The latter is not a compilation of the first six titles of the saga but a reissue of each of them which will be offered for sale individually. Originally scheduled for "soon" by Square Enix, the titles should be released one by one from July.
According to Gamestalk and relayed by Gematsu, a video (now deleted) of thirty minutes would have leaked on the Square Enix account: we can see Hironobu Sakaguchi (Mistwalker), the composer Nobuo Uematsu (Dog Ear Records), and Yoshinori Kitase (Square Enix) share anecdotes on the development of the games of the saga and the expectations of the fans. The presentation ended with a short trailer for Final Fantasy Pixel Remaster, the last image of which brings a "07/2021". Obviously, all this should be taken with a grain of salt and we will have to wait for an official communication from Square Enix to confirm, or deny, all of this.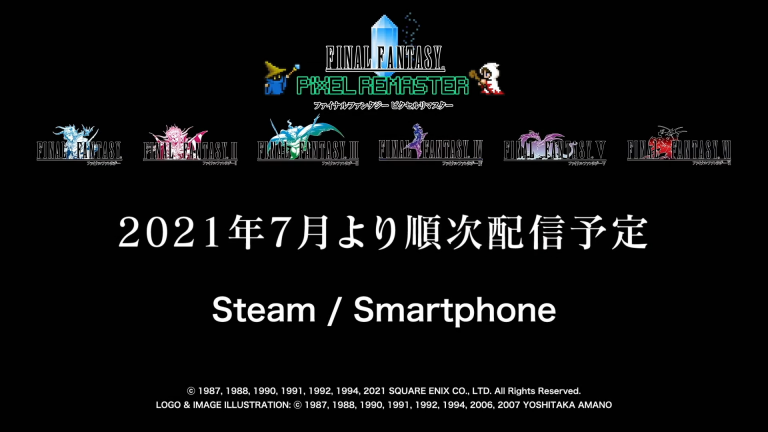 Final Fantasy I, Final Fantasy II, Final Fantasy III, Final Fantasy IV, Final Fantasy V and Final Fantasy VI are affected by this graphic re-release and will be released on PC, iOS and Android.