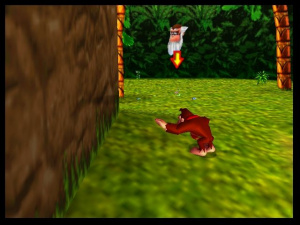 Released on Nintendo 64 in 1999, Donkey Kong 64 had been very, very well received by gamers and critics. However, something has left a lasting mark on the players, and not necessarily in a good way. Some may remember it, but the title opened with a particularly strange rap, supposed to introduce the different characters of the game. There was a general opinion that this music was not good at all, and is remembered for it. This Rap DK resurfaces today, since our colleagues from
Gameblog spotted and relayed a tweet from Grant Kirkhope, composer of this introduction. Twenty-two years later, the musician celebrates 40 years of the license apologizing to Donkey Kong, and by extension to players. Obviously, there is no gravity in the words, and the composer tackles the subject with humor.
Happy 40th birthday to Donkey Kong, it's an honor to have played a little part in your history and I apologize for subjecting you to that bloody awful rap !! O-KAY !! 🤣😂🤣😂

– Grant KirkNog ☃️ (@grantkirkhope) July 9, 2023
Happy 40th Birthday Donkey Kong, it's been an honor to play a small part in your story, and I apologize for inflicting you on this really awful rap! O-KAY !!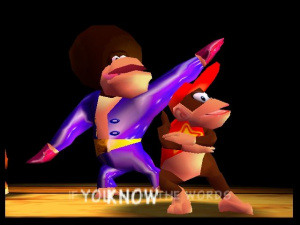 Do not let this anecdote give you a negative opinion of the musician, who has successfully worked on many titles. It can be found in the credits of the Banjo-Kazooie DLC from Super Smash Bros. Ultimate, Mario + The Raving Rabbids Kingdom Battle, GoldenEye 007 Perfect Dark, A Hat in Time, Kingdoms of Amalur: Reckoning, StarFox Adventures, or Civilization: Beyond Earth. A career partly dedicated to Rare, and in particular to Donkey Kong and Banjo-Kazooie, which makes this little odd largely forgotten.