In recent years, the Yu-Gi-Oh! has been particularly prolific in terms of video games, to the point that it can be difficult to navigate at times. Between Duel Links which has been very successful on mobile since 2017, Legacy of the Duelist: Link Evolution released on consoles and PC in 2019 and 2023, and Yu-Gi-Oh! Cross Duel and Yu-Gi-Oh! Rush Duel, two new projects recently announced, there is really something to get lost. Still, that didn't stop Konami from announcing another Yu-Gi-Oh! which stands out from all those released so far. Entitled Master Duel, this new free-to-play, scheduled for all media this winter, is not inspired by the universe of the anime Yu-Gi-Oh! but rather offers an adaptation of the playing card game in digital format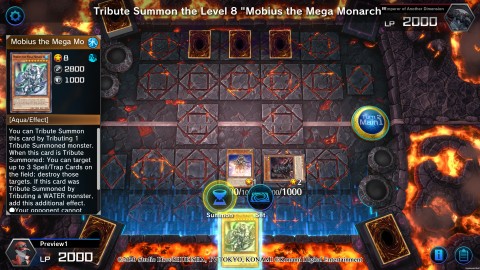 Yu Gi Oh! Master Duel is therefore a free-to-play primarily in PVP, that is to say focused on the confrontation between players, provided on all media. And when we say all media, it really concerns all current machines: PC, PS4, PS5, Xbox One, Xbox Series, Switch, iOS or even Android, clearly, the game wants to be as accessible as possible. The good news is that the title offers cross-platform, which allows you to face players who play on other media but also to keep your progression from one machine to another.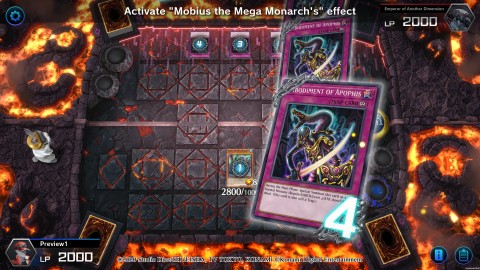 And even if you don't know the rules of the card game, rest assured, Master Duel offers a tutorial that it tries to make as complete as possible for newcomers, even if Duel Links is more accessible in its approach. Because yes, if you already know the Yu-Gi-Oh franchise in video games, you know that it already explains another free-to-play on PC and mobile with Duel Links released in 2017. But where Master Duel tries to differentiate yourself from your elder brother, is that it does not feature the characters of the anime like Yugi and his friends, but instead offers to explore the universe of cards through its single player mode.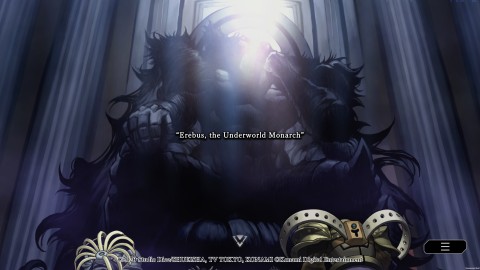 And yes, Master Duel is not just a PVP oriented game since it offers different campaigns all of which feature a story-driven intro mission that lets you learn more about the story behind each deck. These campaigns are also an opportunity to learn to play with these different decks since they include extensive tutorials. Players can then chain together missions against the AI ​​using storyline-bound card decks, which will earn them rewards for successful completion. At the end of the campaign, we are then entitled to a final scripted sequence which adds a final layer of lore.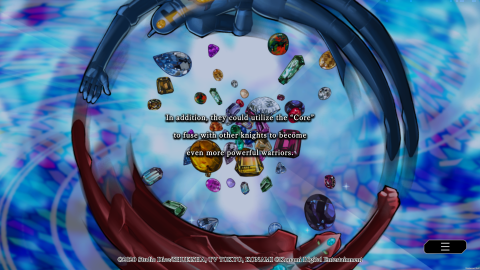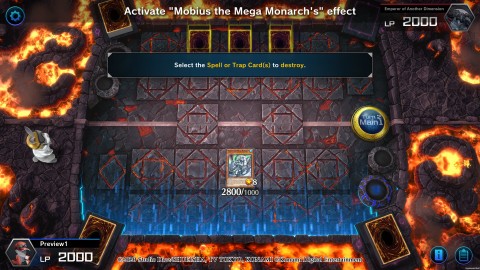 Beyond its single player mode, the title incorporates, as its name suggests, all the official rules of the Master Duel which is today the standard format for Yu-Gi-Oh! Card fights. And if you are not familiar with this universe, a little reminder of the basics. Yu Gi Oh! is a two-player turn-based card game in which each player has 8000 life points. In order to win a game, you have to reduce your opponent's life points to zero. To do this, each player has a deck made up of 40 to 60 cards with creatures that they can summon on the field. While basic monsters can be played immediately, those above level five require sacrificing creatures already on the field in order to be summoned. Finally, players have Magic or Trap cards with powerful effects like destroying cards, reinforcing monsters or even merging several. It's up to you to balance your deck between monsters of different power levels and effect cards to overcome your opponent.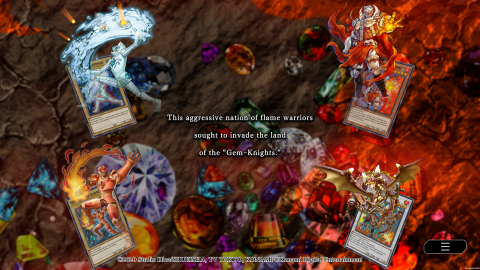 By repeating the official rules of the playing card game, Master Duel features more than ten thousand cards from the last two decades of the franchise. As usual in this kind of game, you can of course make your own deck or use those suggested by the developers thanks to the cards that you can unlock in different ways. In addition, during your games, you will be supported by a companion from one of your cards with whom you can interact by clicking on it for example.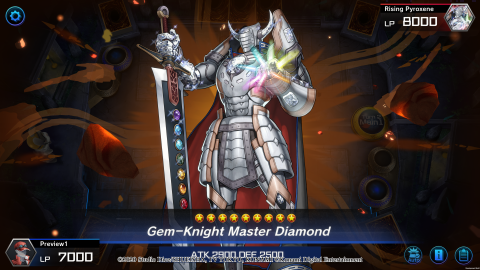 Once familiar with your deck thanks to the single player mode and the tutorials, you can then embark on the multiplayer dimension of the title. Thus, we were able to see the mode of combat between friends which makes it possible to create a room which can accommodate up to six players to play on three tables simultaneously with personalized rules or to watch matches. Because yes, Master Duel aims to be as exciting for the players as it is for the spectators. So he puts a lot on his spectacular side with awesome animations and sound effects for the most powerful cards. But that's not all, since the title is also the first game in the franchise to feature 4K graphics on PlayStation 4 Pro, PlayStation 5, Xbox Series X and of course PC depending on the configuration of your machine.
By its different proposal from previous Yu-Gi-Oh !, Master Duel games is therefore intended to be the ultimate gaming experience for regulars of the physical card game. In addition to transposing the playing card game to digital format, the title prefers to focus on the stories that the cards tell rather than the world of manga and anime which are already well represented in video games. And then, by its presence on all media, the game is intended to be accessible and enjoyable to all, both for veteran players and for spectators thanks to a neat graphic aspect. Now all that remains is to see how Master Duel finds its place among the already present and upcoming Yu-Gi-Oh game lineup.