Think you know everything about The Legend of Zelda: Breath of the Wild? No one has really taken a tour of Nintendo's revolutionary open world, not even those who were hard enough to collect the 900 Korogu nuts. One of the latest proofs that "BotW" is an endless well of curiosities is … right from the start of the game: the old man you meet on your way out of the cave, in the prologue, has at least one twin brother, if not a whole host of people! But how to meet them?
As soon as you leave the sanctuary where Link wakes up at the start of the game, in the "Guided by the tablet" mission, you meet a somewhat swaggering old man whom you will later meet several times during the exploration. du Plateau du Prélude, until he finally agrees to give you his precious parasail. But is this the same old man? The answer is no. A thorough investigation by the YouTuber ThornyFox, who had already explained allowed to unveil this surprising truth.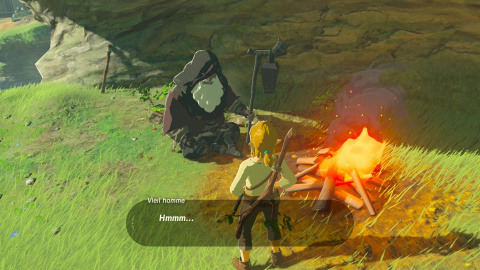 The videographer, who had already revealed the detailed method of playing Breath of the Wild in FPS view, is not his first feat: he had also shown … how to fly the Master Sword to a Yiga (Yes it's possible). His analysis of this strange situation made it possible to prove that in truth, there are as many "copies" of the old man as there are places to meet him on the area serving as a prologue to Link's latest adventures. As a reminder, here are the 5 places where you meet him:
In addition, a last is at the top of the Prelude Tower, but this one cannot be technically "confronted" with only one of its clones.
However, it was only by bringing two of these NPCs to "confront" that ThornyFox managed to prove that this old man existed in multiple copies. He therefore brought one of the old men to go to the place where we can meet another, which is neither simple nor quick. Since this NPC cannot technically be tricked into following you, you actually have to "push" it. To do this, Link has to roll towards the old man, causing him to move … a very short distance. You will have understood then: repeating the operation a very high number of times will therefore allow it to be brought to the desired point. The method is, it must be admitted, particularly long and boring, and this is why the video proving its operation is in time lapse:
As you will see at the end of this video, two "twins" therefore meet … and absolutely do not interact with each other: so much surprising detail has been found in Breath of the Wild, up to slightly hidden dialogues proving that many interactions were planned by Nintendo, it seems that this ubiquitous situation was not especially considered by the developers of the game. If this does not cause any bug and does not seem "dangerous" for the game (risk of data corruption for example), it would seem that this "exploit" is unfortunately absolutely useless. It will just give, perhaps, the opportunity to specialists of The Legend of Zelda to "theorize" on the true nature of this strange old man, although his identity is revealed just before leaving the legendary Plateau du Prelude …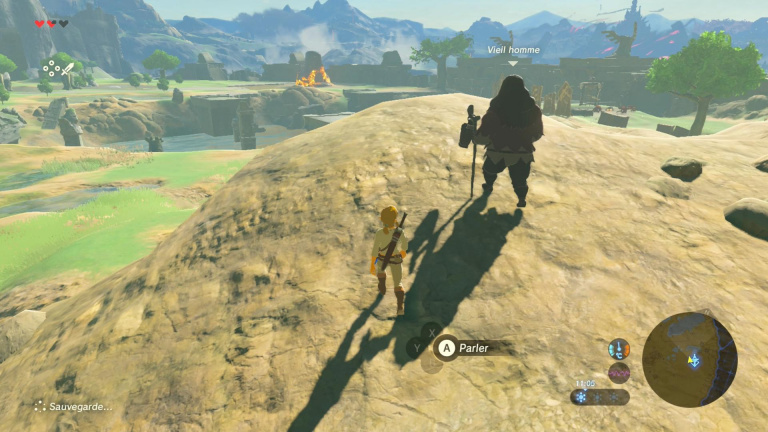 The Legend of Zelda: Breath of the Wild, walkthrough: all our guides and tips