We get the ball rolling with Ghost Recon Wildlands! Ubisoft's production released in 2017 on PC, PlayStation 4 and Xbox One invites you to dismantle, with three other soldiers, the Santa Blanca cartel in a fictional Bolivia. The latter, particularly imposing, reveals an area of ​​more than 440 km²; better, it is full of biomes of all kinds to offer fans of the license a change of scenery at all times. Yes, in addition to the desert areas at the beginning of the adventure, the game takes you through swamps and lush jungles, attacking villages or getting lost on top of snowy mountains.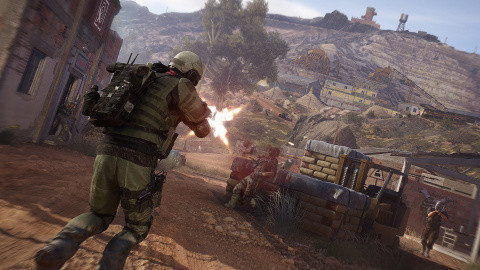 ---
After having delivered five episodes to closed circuits, the Burnout license advocates freedom in 2008 with a certain Burnout Paradise. Indeed, the racing game featuring spectacular pileups takes us to Paradise City, a city of more than 517 km² that can be explored freely at more than 300 km/h. Thrill seekers, meanwhile, can stop at a traffic light to challenge time in races against the clock or to face numerous opponents in several game modes: Race, Hunt and Road Rage. In the latter, the objective is to eject as many competitors as possible off the track.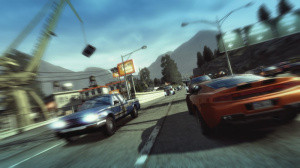 ---
We find in eighth position the ancestor of Sleeping Dogs, namely True Crime: Streets of LA. In this GTA-like, the player embodies Nick Kang, an ex-cop who, to stop the activities of the Triads, keeps using his fists and pacing the city of Los Angeles. The latter, as gigantic as it is labyrinthine, reveals an area of ​​more than 620 km². That's not all, in addition to its amazing map and its gameplay emphasizing martial arts, Activision's game differentiates itself from its competitors by revealing a multi-branching scenario.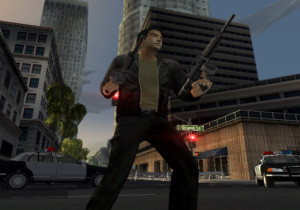 ---
Another GTA-like is in this list! This is obviously the explosive Just Cause 3. It puts the player in the shoes of a certain Rico Rodriguez, a CIA agent who has a habit of making the powder speak to liberate paradisiacal islands from the hands of evil dictators. In this third opus, our hero leads his war on Medici, a fictional archipelago in the Mediterranean, to undermine Di Ravello's plans. This map displays a gigantic playground of more than 1,000 km² where almost everything can be demolished with rocket launchers and other C4s.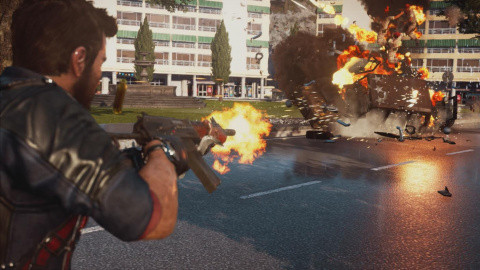 ---
In sixth position, we find an MMORPG little known to the general public… This is Asheron's Call, a game released in 1999 offering players to take up arms to face original creatures on the Derek continent. This land, particularly imposing, has an area of ​​more than 1,200 km². It can be traveled up and down and across to collect ever rarer loot or to complete numerous quests solo or with friends. Unfortunately, even if the experience was fabulous, the game's servers still closed during 2017.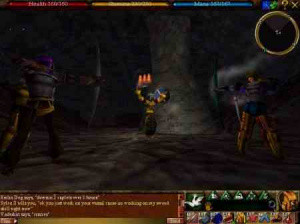 ---
In addition to offering players the opportunity to speed through the island of Oahu, the map of the first opus, Test Drive Unlimited 2 offers players to travel to Spain and stop on the side of Ibiza to discover a new land practicable by sublime motorized vehicles. These heavenly places entirely dedicated to car racing together form a huge playground of more than 2,100 km². However, from two islands, it is Ibiza which is more attractive since it adds an additional postcard dimension by revealing in particular exotic off-road axes.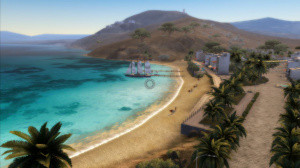 ---
In the fourth position of this selection, we find a second production signed Ubisoft. Yes, the French giant has not only seen things big with Ghost Recon Wildlands, but also with its series The Crew. Whether it's the first or the second episode, racing games offer you to travel all over the United States to experience a road trip at the wheel of magnificent racing cars. However, note that The Crew 2 has a small additional feature: it lets us travel the seas and oceans at the controls of boats and cross the skies by piloting planes.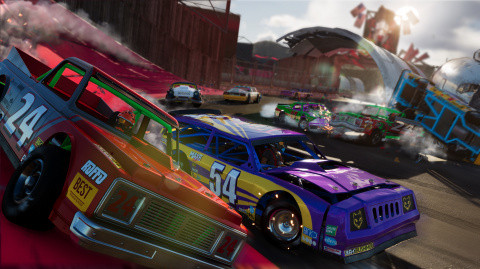 ---
Definitely, there are a lot of racing games in this Top… After Burnout Paradise and its more than 500 km², Test Drive Unlimited 2 or even The Crew, it's Fuel's turn to explode the counter. The title from Asobo Studio and Codemasters broke all records when it launched in 2009 on PC, PlayStation 3 and Xbox 360. It allows players to travel through a post-apocalyptic world of more than 14,000 km² at the wheel of a buggy or by riding a quad or even a motocross. Obviously, some areas of the game map are just gigantic deserts or have been procedurally generated.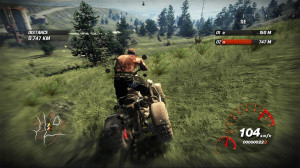 ---
Surely you know Oblivion or Skyrim? Well, the game that we find in second position of this Top is none other than their big brother. Released in 1996, Daggerfall, the second episode of The Elder Scrolls saga, offers all adventurers the chance to explore a huge playground. If Bethesda claims that the size of the map is 45,000 km², players have a completely different opinion. Indeed, it would seem that the latter is more than 160,000 km², just that. Note that to achieve such a result, the role-playing game relies on a procedural generation system. For the bravest among you who are not afraid to launch a production that is over 25 years old, note that Daggerfall is available for free on the official Bethesda website.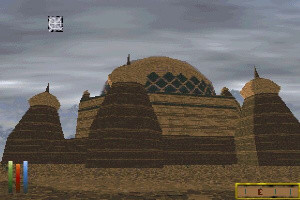 ---
For the first place in our selection, we could have cheated and conquered space with Elite Dangerous or No Man's Sky, but we decided to remain reasonable. Finally … reasonable, it's empty said, since our big winner of the day is none other than Flight Simulator, Microsoft's technical exploit released in 2023 on PC and in 2023 on Xbox Series X|S. In this simulation for the budding aviator, the title allows you to pilot all kinds of flying machines to travel the entire planet Earth which, as a reminder, has an area of ​​510 million km². This feat is due to three technologies: Bing Maps, Blackshark.ai and Azure.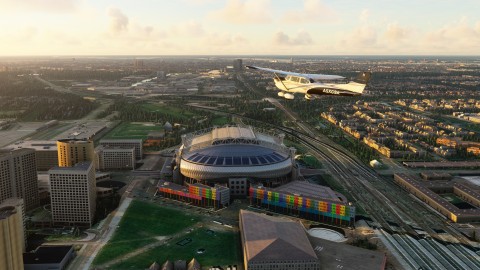 ---
The biggest open-worlds (from 11th to 20th place):