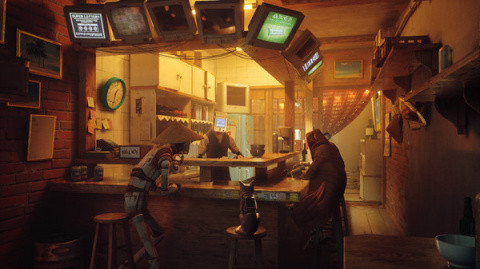 In 2023, Stray, flagship production of the line up of the publisher Annapurna, will invite us to play an adorable cat in the third person. The development is entrusted to BlueTwelve Studio, a small team based in the south of France. The action-adventure game sets its frame in a cyberpunk city where our protagonist meets B-12, a friendly drone who will become his traveling companion. The latter will serve as a guide, a translator, but also a weapon to protect themselves from "Zurks", organic creatures not really advisable who want to block the way to our tomcat. Lost in an inhospitable place, our cat will have to solve a "mystery"to regain a safe place. The game which will oscillate between platforms, puzzles and action has already shown itself in some rather promising trailers.
---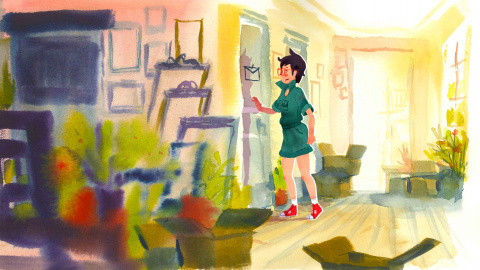 Presented for the first time in spring 2023, Dordogne will soon offer a gentle and watercolor adventure. This will be the first proposal from the studio Un Je Ne sais Quelle. In an unprecedented way, this experience will offer us a trip to New Aquitaine to discover Mimi's family daily life. The 32-year-old returns to the house of her recently deceased grandmother. It will therefore be a question of finding lost letters, solving small puzzles and reliving childhood memories. Two timelines are an integral part of the game: Along with your exploration of the house, you can take part in activities specific to the Dordogne, but in the past: a walk in the forest, a kayaking session or an afternoon of climbing.
---
Announced by Sabotage Studio in March 2023, Sea of ​​Stars is the prequel to The Messenger. This turn-based RPG inspired by '90s classics follows the journey of young aspirants Valere and Zale who tirelessly train to become Solstice Warriors. Our duo can use powers drawn from the Sun and the Moon to execute the Eclipse Magic, the only force capable of repelling the plans of the terrible Fleshmancer, who projects the global apocalypse. Passed through the Kickstarter box, the game collected nearly a million euros from players. In all, no less than six characters can be played during the adventure. To the music, you will find Yasunori Mitsuda, who notably signed the OST of Chrono Trigger.
---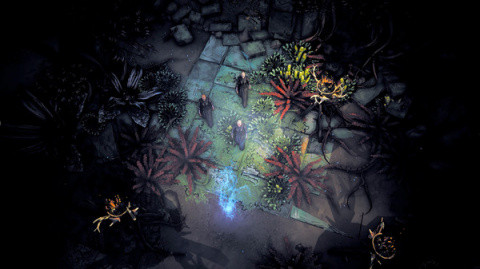 The young studio WolfEye founded by the co-creators of Prey and Dishonored will soon offer Weird West, its very first production. The action-RPG seen from above sets its frame in a wild west where cowboys and lawyers coexist with zombies and cannibal sirens. The fates of five seasoned protagonists are in your hands. On the gameplay side, expect a very classic twin-stick shooter armed with a 360 ° aim. The game dedicates a large part of its experience to loot as well as choices. Each of your actions has a lasting impact on the hostile world of Weird West; A place can be abandoned when its population is decimated if you do not intervene. The action is illustrated in a cel-shading style inspired by old-fashioned French comics.
---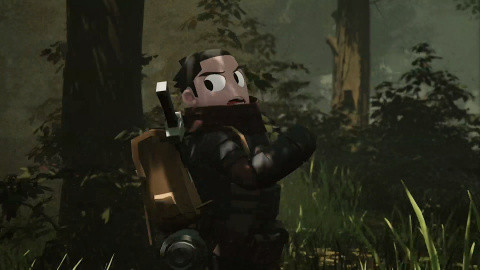 Oscillating between adventure, action, RPG and survival, Little Devil Inside is a production by Neostream Interactive, a studio based in South Korea. The experience sets its framework in a semi-open atmospheric world where a real freedom of approach should reign. Players should therefore "live a realistic life in a surreal world" in a time similar to the Victorian era. This title with cartoony aesthetics and humor that hits the mark will give pride of place to choice and travel. In this world filled with monsters and other strange creatures, you are hired by a professor from the local university to investigate paranormal events.
---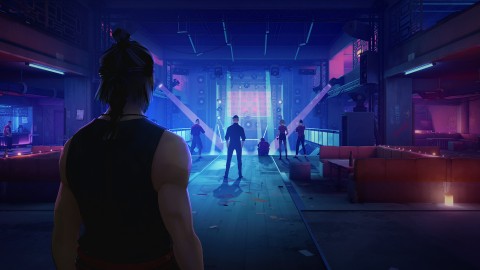 Developed by Soclap, creators of Absolver, SIFU is a beat'em up that presents itself as a true love letter to Kung-Fu and its modern cinema. While still only a child, the young hero of the game witnesses the murder of his family by a rival clan. His life is therefore a perpetual quest for revenge encouraged by incessant training in Kung-Fu Pak-Mei. Five targets are to be knocked down divided into five levels. To reach their destination, the protagonist is authorized to cheat death while still retaining traces of its passage. Indeed, a magic pendant allows him to find life when he is struck down. Older, he becomes more agile and experienced. But it is also much closer to a possible game over.
---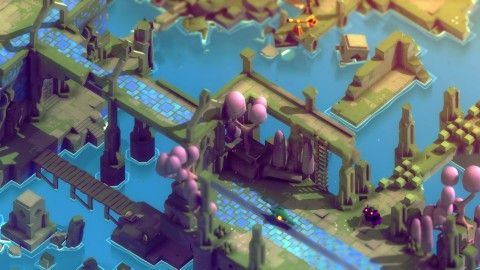 Zelda-like developed by the Finji studio (Night in the Woods, Canabalt…), TUNIC unfolds its story in a colorful isometric 3D world. An adorable fox wakes up on the edge of a mysterious island and equips itself with a sword to explore a myriad of dungeons. In hostile lands made up of forests, ruins and catacombs, it will most of the time be about fighting powerful bosses, discovering hidden treasures or even getting your hands on secret relics. The sound design is by Power Up Audio (Celeste, Darkest Dungeon), while the soundtrack is by Lifeformed (Dustforce, Double Fine Adventure). To be patient, a demo is currently available on the platform Steam.
---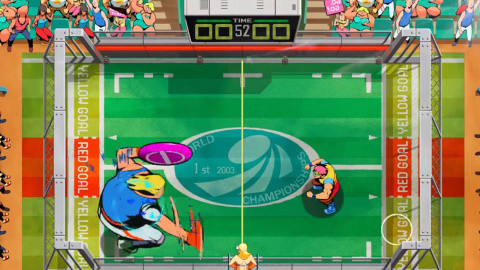 After having served an acclaimed episode of Street of Rage, the Parisian team of Dotemu worked on Windjammers 2. This new opus will take again the timeless formula of the first episode with some new elements. The sequel to the cult frisbee game comes with cute hand-drawn 2D animations and new characters, arenas and special moves. This 1990s-inspired production loads you with a simple task on paper: throwing flying discs at your opponent. It's up to you to learn how to tame the jump, the smash, the slapshot and other exceptional moves to shine in the arena. Count on a colorful cast including the elegant French Sophie De Lys, the bodybuilder Max Hurricane, the Brazilian Jao Raposa or the Chinese player Sammy Ho.
---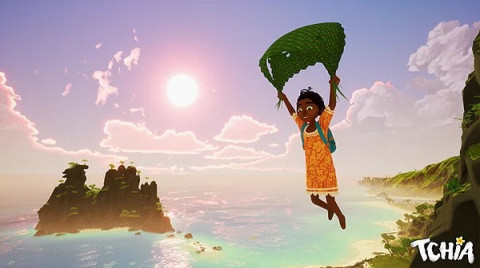 Developed by Awaceb, Tchia is inspired by the shimmering settings of New Caledonia (homeland of the studio's co-founders) to offer a very quiet sandbox adventure. On the program: slides, swimming, climbing or even ukulele sessions. Endowed with a particular gift, Tchia can take control of an animal or an object that she sees. A very useful faculty for solving puzzles or simply for traveling in the air like a bird or under water like a fish. In all, there are over 30 playable animals and hundreds of items. It will also be possible to navigate from your customizable boat on lagoons.
---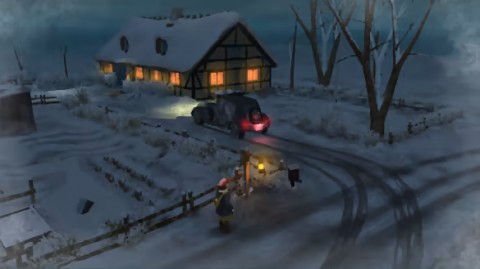 Revelation of the Indie World at the end of 2023, Gerda: A Flame In Winter is developed by PortaPlay (Broken Lines) and published by the French of Dontnod (Life is Strange). This narrative game will tell you about the difficult daily life of Gerda, a young nurse evolving during the occupation of her Danish village in the middle of World War II. The story is told in a setting inspired by Nordic Impressionist painting. This RPG-lite taken directly from a true story will instruct you to carefully select your actions as well as your alliances in order to determine the outcome of the story. Between the phases of exploration, dialogue and resource management, it will be necessary to develop the character's personality with the help of a journal.