It was during the Game Awards 2023 ceremony that the announcement was made: The Matrix Awakens, an application demonstrating the potential of Unreal Engine 5, was made available overnight Thursday through Friday on PS5 and Xbox Series. As a reminder, this is a demo running under the new Epic Games engine, first offering real-time cinematics and then open-world exploration with bluffing technique. The app is completely free, so feel free to make up your own mind if you have any of the consoles involved.
But what interests us today are the words Kim Libreri, the technical director of the studio, to Axos : the designer commented on this new-gen experience… not easy to bring to the different market platforms.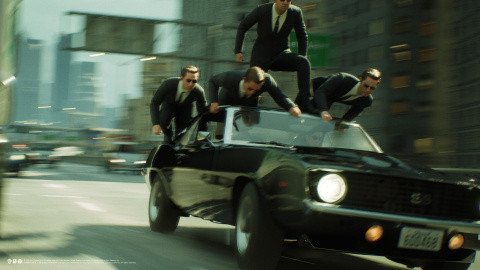 One of the interesting questions asked during the interview was about the Switch, shunned by Unreal Engine 5: is the machine capable of running Matrix Awakens? "No", answers Kim Libreri to his interlocutor. "But at one point or another we're going to have to figure out how to create assets of this level of realism that could fit the Switch", he then declares before confessing that will be needed "Proceed step by step".
Matrix Awakens on the Big N console, so it's a "no" for now… but it's a "maybe" for Unreal Engine 5, which will need to find enough flexibility to run on the Nintendo hardware. Unless the Japanese manufacturer releases a "Pro" version, some would say.
As a matter of fact, porting the "game" to Xbox Series S was already a real challenge according to Kim Libreri. Microsoft's little beast is actually less powerful than its predecessor, the Series X (4 TFLOPS against 12 for example, as well as a limitation to 1440p): "Putting it all on Series S was a bit scary", admits the developer who confirms despite everything that it is "A rather good experience" on said platform. Obviously, this porting was done with some technical concessions.
Obviously, The Matrix Awakens is an impressive tech demo, made by the creators of Unreal Engine 5 themselves and representing its capabilities as well as those of new home consoles. But more than a technological showcase, is it possible to have games of such a level in the future? Yes, or at all less, Kim Libreri is "Absolutely convinced" provided you opt for a few sleight of hand.
Note that as for the PS5 and Xbox Series X versions already in existence, our man declares that minimal differences do exist between the versions, without specifying which ones. And if you've been waiting for a release of Matrix Awakens on PC, the official answer is "we will see"…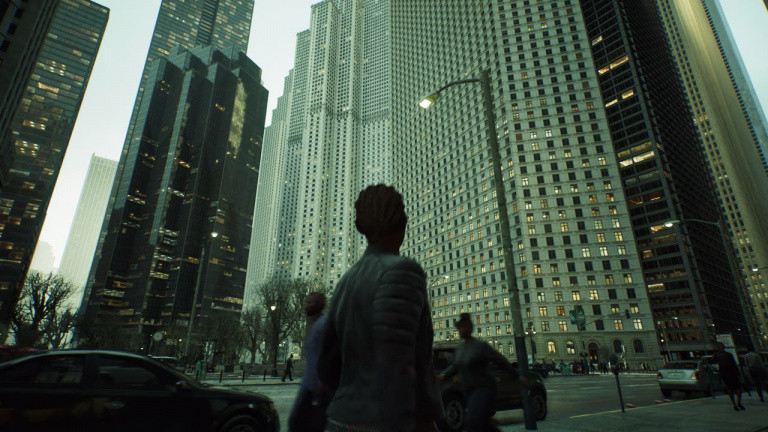 ---