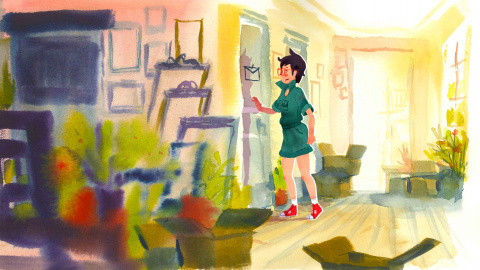 Presented for the first time in spring 2023, Dordogne will soon offer a gentle and watercolor adventure. This will be the first proposal from the studio Un Je Ne sais Quelle. In an unprecedented way, this experience will offer us a trip to New Aquitaine to discover Mimi's family daily life. The 32-year-old returns to the house of her recently deceased grandmother. It will therefore be a question of finding lost letters, solving small puzzles and reliving childhood memories. Two timelines are an integral part of the game: Along with your exploration of the house, you can take part in activities specific to the Dordogne, but in the past: a walk in the forest, a kayaking session or an afternoon of climbing.
---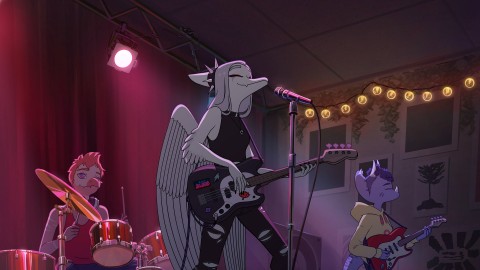 Anthropomorphic narrative game, Goodbye Volcano High had made us think of a subtle mix between Life is Strange and Night in the Woods during its presentation during the summer of 2023. On the artistic direction side, expect a very cartoonish aesthetic. This title signed KO-OP will invite you to follow the daily life of teenage dinosaurs before they enter university, during their last year of high school. The story will seem to deal with "personal development, acceptance and community power". A range of choices will be determined in order to shape the personality of Fang, our heroine. A few sequences of rhythm and songwriting will also mark the daily life of this music lover. The challenge will be to create a band. its tailored to your story.
---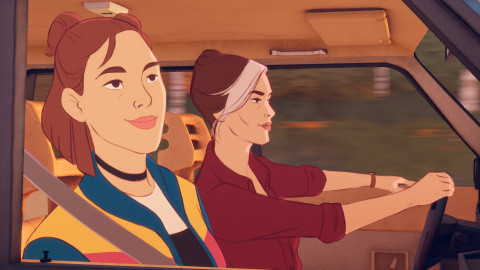 Published by Annapurna, Open Roads is the next storytelling game from Fullbright (Gone Home, Tacoma). We will follow the characters of Tess Devine and her mother Opal who embark on a family road trip during which secrets will be uncovered. The sixteen-year-old teenager who has a complicated relationship with her mother relies on these long hours of travel to reconnect them and understand the past of her ancestors. Before embarking on this trip, she stumbled across old notes in her home's attic, which contained precious family secrets, recounting old burglaries, or even a lost treasure near the Canadian border.
---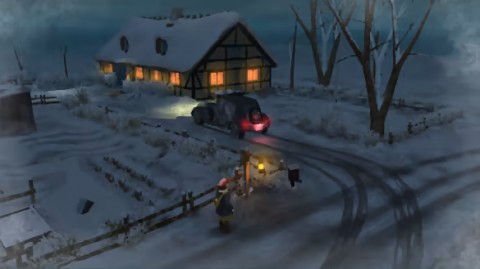 Here is one of the latest revelations from Indie World. Developed by PortaPlay (Broken Lines) and published by the French of Dontnod (Life is Strange), Gerda: A Flame In Winter will tell you about the difficult daily life of Gerda, a young nurse evolving during the occupation of her Danish village in the midst of the Second World War. global. The story is told in a setting inspired by Nordic Impressionist painting. This RPG-lite taken directly from a true story will instruct you to carefully select your actions as well as your alliances in order to determine the outcome of the story. Between the phases of exploration, dialogue and resource management, it will be necessary to develop the character's personality with the help of a journal.
---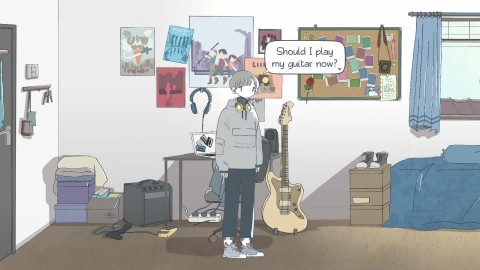 Developed by the Indonesian team of Pikselnesia at the origin of Coffee Talk, Afterlove EP invites you to play Rama, a young hero who evolves in the heart of Jakarta, capital of Indonesia still little exploited in the world of video games. On the gameplay side, the experience will offer an overall mix of simulation of encounters, musical play and narrative adventure. The protagonist is a passionate musician who has just lost Cinta, his girlfriend. The latter's voice still echoes in his head as he explores the city and spends time with his friends. The player will therefore be faced with a range of possible interactions leading to several endings. A quiet adventure made up of slices of life to be savored over a soundtrack signed by the indie group L'alphalpha.
---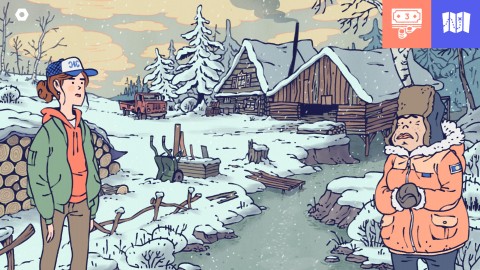 In 2023, Firebird will offer you a great trip to discover Russian mythology in the Siberian cold. During a hand-drawn road trip, we will follow Mariska and a strange stranger who ride in a truck soberly called The Firebird. By force of circumstances, the heroines find themselves pursued by the mafia and will have to cross the country to extricate themselves from it. Your side will have to manage the condition and fuel of the vehicle to arrive at your destination safe and sound. You are free to choose the path to take, which will make you discover different places and landscapes, between the industrial city of Norilsk and the Kara Sea. A game written by FiberTigre, which you probably know from being behind the Out There saga and the Game of Roles show. The soundtrack is composed by Franck Weber.
---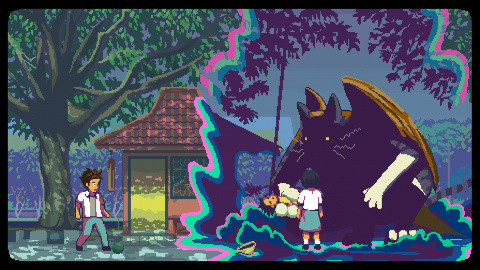 Here is a second game that will take you to the heart of Indonesia, this time during the 1990s. This pixel-art narrative game will tell the journeys of a boy and a young girl endowed with particular powers. During a story dealing with anxiety and depression, Atma and Raya go through their final year of high school as a malevolent force suddenly threatens their existence. The duo will have to try to prevent the end of the world. An adventure that will also be entitled to moments of tranquility when exploring the city. This will be the occasion to share a handful of anecdotes with the townspeople and to unveil the secrets of the place in which you operate. To wait, a prologue is offered to you for free on the platform Steam.
---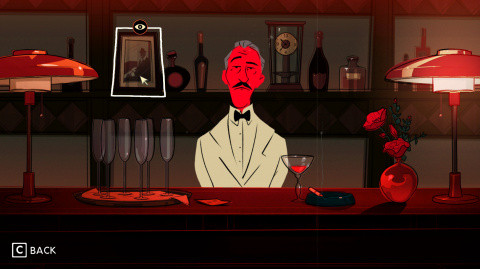 Point & click adventure game adapted from the eponymous novel by Boris Vian, TO HELL WITH THE UGLY is a new narrative production by ARTE. The arrogant Rock Bailey is accidentally drugged and kidnapped out of a jazz club. And while he wakes up in a strange hospital, the fop will have to try to follow the trail of his kidnappers. This adventure, which takes place in the Los Angeles of the 1950s, will offer some turn-based combat since it will sometimes be necessary to make your fists speak to make you heard. At the same time, it will be a question of collecting some clues from your encounters to lift the veil on the mystery that surrounds you. A game developed by La Poule Noire, the studio behind Edgar Bokbok in Boulzac.
---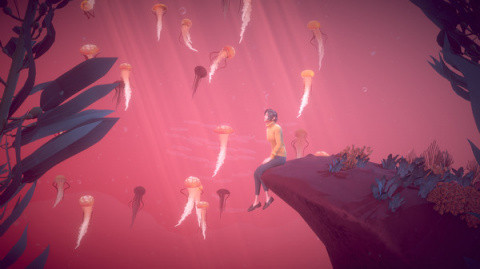 Another proposal from the Annapurna catalog, A Memoir Blue is presented as an interactive poem. This is the very first proposal from Cloisters Interactive, a newly formed studio. We follow the story of Miriam, a swimming champion. She remembers her past, from her childhood to her training and the relationship she had with her mother. An experience that will deal with several themes between "sacrifices, sorrows, victories and pride". The game inherits a very particular aesthetic between 3D and traditional designs in order to explore environments that are always very metaphorical.
---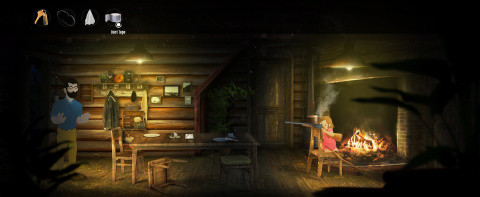 Developed by Whalestork Interactive, The Night is Gray is a hand-drawn point'n click that follows Graham, a lonely man who lives in a forest populated by strange wolves. And when he comes across a young girl cloistered in an abandoned pavilion, he decides to protect her from external threats. This cinematic thriller is essentially made up of puzzles to solve and dialogues to lead to reach the conclusion of this story. Over 50 different locations with scenic backgrounds are to explore. A demo is available on the platform Steam to wait.