Have a Nice Death is a 2D action game with rogue-lite elements that derives much of its charm from its handmade graphics. We embody neither more nor less than Death, founder and CEO of Death Incorporated, a sprawling business empire that deals with souls in the afterlife. But as its top executives, the Sorrows, have spread across the face of the Earth blatantly ignoring corporate protocols, Death is on the verge of burnout from a mountain of paperwork. To regain control of the company and ensure a well-deserved vacation, Death will therefore go through the various departments of Death Incorporated to call his undisciplined subordinates to order. For this, the player will have to explore the corridors of Death Inc. through procedurally generated sets. The fights are done (obviously) using a scythe and want to be nervous, with the possibility of using 30 unique weapons and spells to make effective combinations. Finally, like any good rogue-lite, death is not synonymous with the end since with each completed run, you will unlock new improvements and items that will be useful in your quest.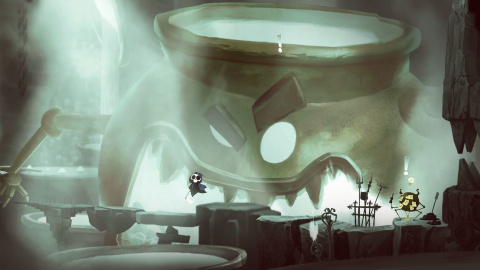 ---
With its mismatch between its cute graphics and elements inspired by Satanist cults, Cult of the Lamb is one of several titles released by Devolver in 2023. Players take on the role of a possessed lamb who escaped the slaughterhouse thanks to the help from a strange stranger, forcing him to establish a cult of worshipers on his behalf to pay his debt. It will therefore be necessary to set up a cult, to travel through regions to make the community of the faithful grow and spread the good word. Along the way, you can scavenge resources to build new structures, then perform dark rituals to appease the gods and strengthen the faith of your flock. During the exploration phases, it will obviously be a randomly generated world in which we face hordes of enemies. After triumphing over rival leaders, it is possible to absorb their powers to strengthen the authority of your cult. Your herd can also be trained to explore and uncover the secrets of the five mysterious regions.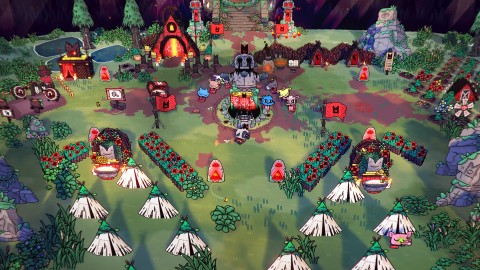 ---
Published by SUPERHOT PRESENTS, Loot River is a dark fantasy title that is meant to be a mix between an action game, dungeon crawler and a rogue-lite. To progress through the procedurally generated labyrinths that serve as the framework for the title, the player has a mechanism that allows them to move blocks using the power of the relic in order to overcome a whole series of puzzles. . In these endless catacombs, you'll come across abominable creatures, fearsome bosses, and other lost travelers. A multitude of weapons and equipment are to be discovered, as well as secular artefacts that will give you access to permanent improvements. To fight your way through old dungeons, the game offers intense combat with the help of several weapons and skills that can be improved after having triumphed over ruthless bosses. Finally, we can also note the pixel art graphics of the title, drawn by hand, with fluid animations, real-time 3D shadows and superb water effects.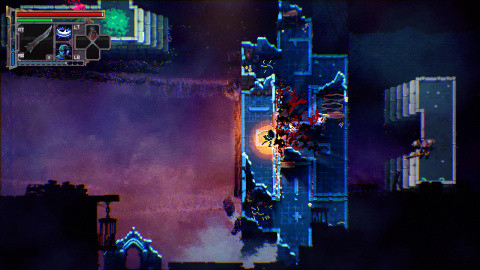 ---
With its colorful graphics, Swordcery is an action-RPG with rogue-like elements in which a rain of swords fell on Earth in a disaster called "Tearing the World apart". After a giant blade pierced the Earth, the latter ended up draining the power of the Earth as other swords continue to rain down on this world. In this context, we embody Colt, hero in spite of himself, who must venture to collect these swords and learn to wield the powers of his unique blades, even if they can drain his vital energy. Thus, each weapon has its specific skills such as being able to throw its sword like a boomerang, strike like lightning or even crack the ground. In addition, the game also has a class system, each with its own attacks. It's up to you to combine the right weapons with the right classes to get the best combos possible.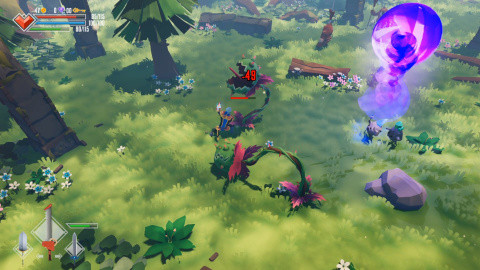 ---
If Astral Ascent is a rogue-lite 2D platform game, it mostly benefits from colorful, hand-crafted pixel art graphics with particularly neat animation. The player can play as one of the 4 heroes and heroines with different personalities and gameplays since each has a dozen unique spells. All these characters have in common to seek to flee the Garden, an astral prison guarded by the Zodiacs, 12 powerful and vicious bosses spread across four different worlds. In case of difficulty, you can also call a friend since the game is playable in cooperation with two players. The narration also occupies an important place since the story unfolds little by little as you become stronger and as you lift the veil on the characters, their motivations, and the many secrets of the colorful world of the Garden.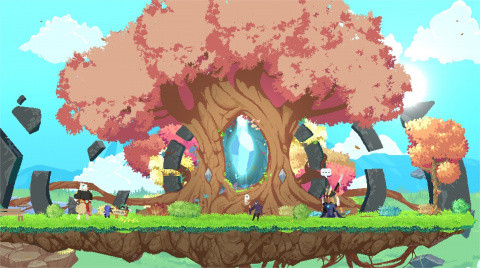 ---
Other rogue-lites to watch for in 2023