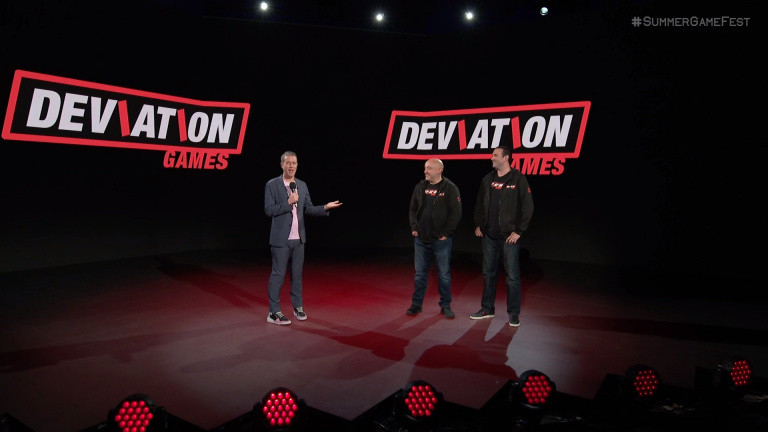 Founded by Treyarch alumni, the studio Deviation Games was unveiled last summer. The studio had announced that it was working on a first game in partnership with Sony. The project is progressing, the opportunity for Jason Blundell to give news of the studio, the project and the roadmap planned for 2023.
Jason Blundell explains that the year 2023 was above all the year of recruitment and pre-production. Deviation Games has now grown from ten to a hundred employees, who are now totally focused on the Sony gaming project.
2023 is our first real major year of production. What do I mean by that? Well we have passed the last twelve to eighteen months on what is called "pre-production". By the way, this is new to the industry, we all say we have pre-production but it's not. This project did have one, we sat down and did a real pre-production. Therefore, 2023 was about building the team, playing with the ideas, posing them, starting to sort of see what works.
According to him, this "real pre-production"in the case of a studio like Deviation Games with a first project in partnership with a manufacturer consists of very fundamental work :
It is think about your platform. Think about the key points of your game. Build your story. Build your technological innovations. What will you do to ignite the industry ? What will you do to get people excited? What will you do differently?
2023 is therefore the year of production : find the mechanics to keep, those to remove, turn ideas into something concrete. But also, to be aware of the many failures ahead and ready to act quickly to correct them.
2023 is now to build the project, find where the fun is, because that's what we do in the industry, we find the fun. This is where everything becomes critical, this is where we'll test these ideas for real. (…) 2023 is super exciting because we will take theory and turn it into reality, talk about what works and, more importantly, what doesn't. Games don't just magically make themselves. Be quick to fail, act fast, find problems, that's what 2023 represents.
Jason Blundell continues his explanation on the rest of the Deviation – Sony project, recalling what is the priority for the studio: the gameplay.
Let me tell you this: sometimes people say "Oh Jason, this is the guy who takes care of the story!" Let me tell you this: no story, no matter how good it is, no matter if the gameplay isn't fun. If we don't have basic mechanics, why would you follow a story? Why spend time on crappy gameplay just for a story? No ! The holy grail we are looking for is the marriage between game-design and storytelling.
Precisely, about the narration, Jason Blundell doesn't want to be like everyone else, he does not want to produce only "one more game". According to him, that must be the goal of Deviation Games, as the name of the studio suggests: to do things differently. By the way, a very simple story at the base can, according to him, carry a deeper universe, more complex characters.
How to tell a story differently? How do you create basic gameplay that engages a community in a new way? (…) When we set up Deviation, it was a very specific goal to get away from the hustle and bustle., the normal, the boring, things that we have seen a thousand times. I would love to be a newbie in the industry, but it turns out I've been around for a while. We start to see the same trends over and over again, so what can we do? What can Deviation do for chart a new route, a new place to go that engages a community? It's easy to understand for people who just want to a very simple story, then have the depth, the replayability, a place for fans, a place for people to fall in love with our world, with our characters. To bring entertainment that you will remember for years and years to come afterwards, once you have finished playing. This should be the goal of Deviation Games.
Finally, Deviation Games is counting offer an equally different and unique visual experience. The idea is to make a game that is instantly recognizable.
We are talking about recognizable visual style with our artistic director. A recognizable visual style, recognizable characters. I said it from the start of the project, when someone sees a screenshot of our game, they should know it instantly: "I know this game". It's not like that kind of trend we had at the beginning of the 2000s, when everything became sepia, everything became "the brown game". We wanted to make sure that when you see a screenshot of our game, you know which game you are watching.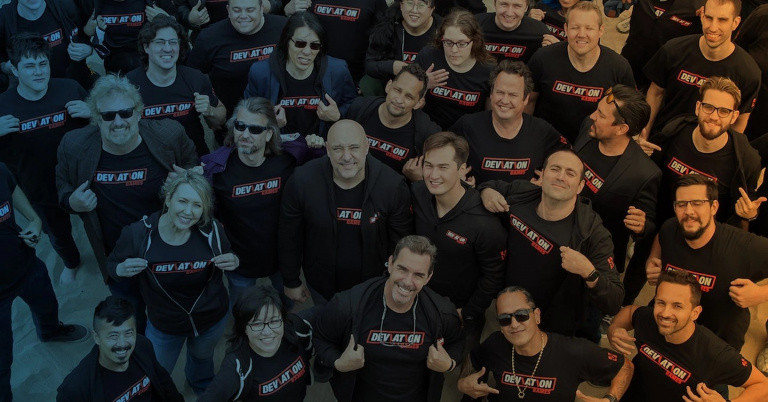 So excited for this partnership! https://t.co/0AJqEu7dAK

– Deviation Games (@DeviationGames) June 10, 2023
Last June we reported to you an interview with Jason Blundell and Dave Anthony, the two founders of Deviation, in the company of PlayStation Worldwide director Hermen Hulst. Each one explained how important this partnership was to each party. While there was obviously a lot of communication behind this interview, it was interesting to note this proximity between the studio and the manufacturer, proven from the start of the Deviation Games adventure. During this year, Sony has acquired important studios again : Housemarque (Returnal), Bluepoint Games (Shadow of the Colossus, Demon's Souls), and studios a little less renowned but just as important in Sony's strategy such as Firesprite, Valkyrie or even Nixxes. If it is not yet in question, it is therefore quite possible to consider that Deviation Games, a studio founded by developers who produce games different from the rest of the PlayStation Studios "family", either Sony's next takeover, if this new game is a success.
The game from Deviation Games is therefore entering its production phase during the year 2023. We do not yet have details on the title, but we should logically find out more during the next year.
To read next: