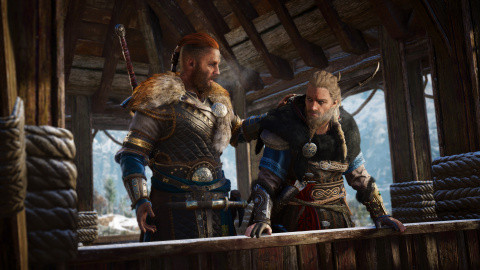 Yes, the rumors were true. José Araiza (post-launch producer on Assassin's Creed Valhalla) and Mariana Gosteva (producer at Ubisoft Sofia) presented some of the content to us for the second year of existence of Assassin's Creed Valhalla. The next expansion will be called Dawn of Ragnarök and will be produced by Ubisoft Sofia (to whom we owe Assassin's Creed Rogue or the DLC The Curse of the Pharaohs, from Assassin's Creed Origins). It is scheduled to be "the most ambitious of the franchise"According to Ubisoft, offering more than 35 hours of gameplay, never-before-seen protagonists, a new storyline and a new Nordic kingdom to explore spanning a large territory.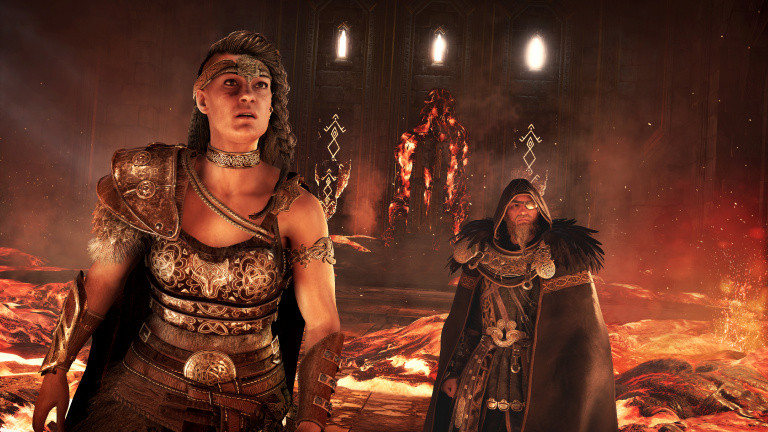 As you know, mythology is at the heart of the final episodes of Assassin's Creed. Valhalla already offered to visit Asgard and Jötunheim, the most successful parts of the adventure according to many fans. In Dawn of Ragnarök, players will attempt to save Odin's son Baldr. They will have to use their heads but also their arms to infiltrate a hostile land and take revenge on Baldr's kidnappers. The journey will take the heroes to the kingdom of Svartalfheim, a war-torn area that has forced the dwarves to hide in secret shelters. The main mission will be to find them in order to benefit from their knowledge. They should make it easier to find Odin's son.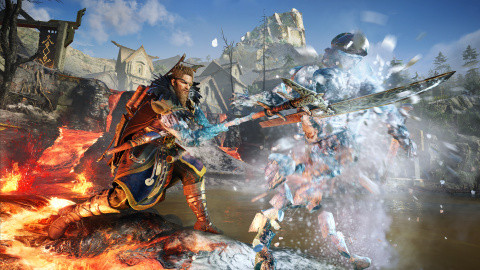 In this quest, players will face off against Jötnars, enemies of ice, as well as Muspels, i.e. opponents of fire. Ubisoft informs us that the Flame Keepers will have the power to resuscitate fallen enemies. The fact that these opponents are numerous makes direct confrontation less strategic. At the head of these monsters is Surtr, a nightmarish giant who is also totally on fire. To send all these creatures back to hell, new abilities are on the program. The player can play as a crow to perform spectacular assassinations from the heavens. He will also have the ability to create ice weapons and even teleport using the arrows of the bow. These different capacities should offer variety in game situations if we are to believe the video broadcast. Ubisoft promises us anyway combat, infiltration, exploration and puzzles. Players hungry for action and avid for combat will also be able to participate in arena clashes during the Valkyries' challenge.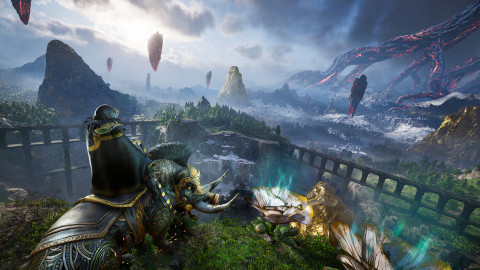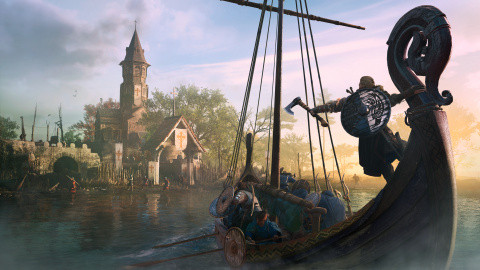 The famous Ubisoft series that started with Altaïr and which today features Eivor has offered to play a whole bunch of characters during different historical periods. Surprise, the fourth expansion of Assassin's Creed Valhalla will allow current heroes to meet former protagonists of the saga. In the video released, for example, we saw Kassandra from Assassin's Creed Odyssey getting off the hook with Eivor. Entitled Assassin's Creed Crossover Stories, this expansion will have two different versions. One playable in Assassin's Creed Odyssey (Those who are treasured), and another in Assassin's Creed Valhalla (A fated encounter).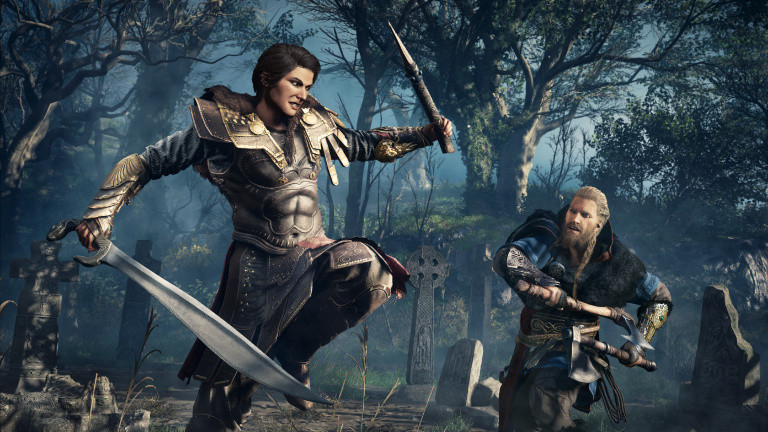 Clémence Nogrix, associate creative director at Ubisoft Quebec, took advantage of the presentation to explain that these stories will have unique environments, two new islands to visit and a rich scenario. The idea behind this crossover is to answer two questions: what does Kassandra do with her immortality, and what happens when two heroes from Assassin's Creed meet? Response from December 14th.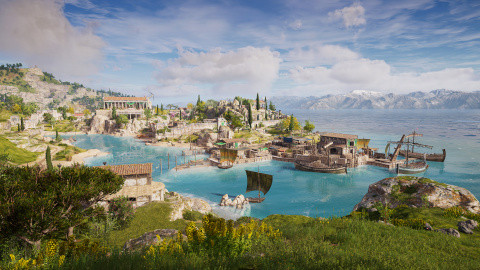 Assassin's Creed Crossover Stories is the result of a collaboration between Ubisoft Quebec and Ubisoft Montreal. These episodes will be playable from December 14, 2023. The content will be free for those who own the basic games. Assassin's Creed Valhalla: Dawn of Ragnarök will arrive on March 10, 2023.