Ubisoft's open-world action-RPG game takes place at the end of the 9th century, during the Golden Age of the Vikings. You play as Eivor Varinsdottir, a viking tasked with leading raids against the English king Alfred the Great and the four Anglo-Saxon kingdoms: Wessex, Northumbria, Mercia, and East Anglia. In Assassin's Creed Valhalla, your choices influence the course of things and determine the continuation of your adventures, and even the end of your story. You will have to learn to manage a colony, and choose if you want to participate in raids to help it grow. Will you rely on your intuition or weigh the pros and cons in making your decisions?

In this section, you will find the complete solution of the main story of Assassin's Creed Valhalla, chapter by chapter. You can also find there advice to overcome the difficulties you may encounter during your adventures as a viking.
The visions of Eivor
In Assassin's Creed Valhalla, Eivor sometimes has visions in which she takes Odin's place, the god of Norse mythology. You will find below details of the progress of these visions.

This section of the solution concerns the Assassin's Creed Valhalla side missions, which can be given to you by locals in your camp or which you can obtain during your travels. You could find all the information necessary for their completion on these pages:

In this first Assassin's Creed Valhalla DLC, Eivor travels to Ireland to unify this new region under the banner of one king. Her path will be strewn with pitfalls and she will have to face the threat of the Children of Danu. Find all the narrative progress of the DLC as well as tips to overcome its difficulties on the following pages:

Assassin's Creed Valhalla's second DLC follows Eivor to France, where she discovers the secrets of a phantom organization known as Bellatores Dei. Find all the narrative progress of the DLC as well as tips to overcome its difficulties on the following pages:

Budding collectors will be happy to know that Assassin's Creed Valhalla has a good number of collectibles. You can find on these pages all the items to collect in game: capacities, cosmetic items, equipment, currency …
Obtain the legendary weapons of Assassin's Creed Valhalla
In Assassin's Creed Valhalla, you have the possibility to obtain legendary weapons. If you want to get your hands on these mythical pieces, we advise you to consult the following pages:

Assassin's Creed Valhalla is full of activities of all kinds, such as mini-games, mysteries to be solved or others. These activities may earn you XP but also unlock never-before-seen story elements, so Remember to take a look at our guides to meet all the challenges that will be offered to you:

In Assassin's Creed Valhalla, you will have the opportunity to see seasonal events like the Yule Season which is currently in full swing for the holiday season. These seasonal quests offer new activities and a variety of rewards, so do not hesitate to consult our dedicated guides to recover them all: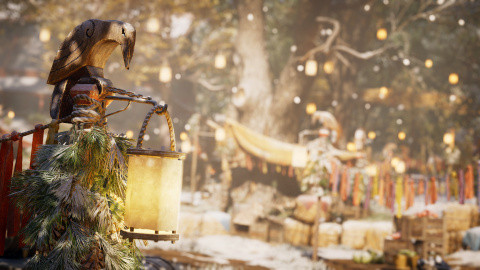 Summary of the Assassin's Creed Valhalla walkthrough