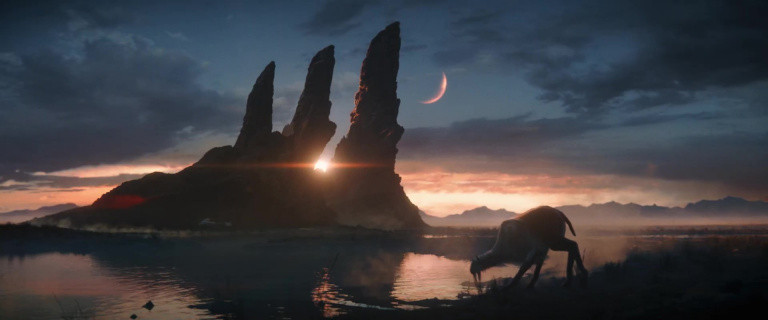 Announced at the Game Awards 2023, Star Wars Eclipse reveals itself through a breathtaking cutscene. The game takes place during the era of The High Republic, in an unexplored region of the Outer Rim. This period, considered the golden age of the Jedi, is illustrated by the different peoples, environments, and lightsabers presented in the trailer. As the name of the game suggests, the focal point of this intro video appears to be an eclipse that progresses as the game unfolds. The images promise a lot, as does the amazing collaboration behind them.
Fans of the Star Wars universe are used to games published by Electronic Arts, but this time around, Quantic Dream is taking the reins of the next game in the franchise alongside Lucas Film Games. The French developer is known for its storytelling-driven games filled with Quick Time Events (QTE) and multiple endings. So it's only natural to wonder what the next game anchored in the Star Wars universe will look like: Will it be a pure action game with rhythmic combat or a narrative experience that Quantic Dream has accustomed us to? ? This is just one question among many for Star Wars fans, and the developer has planned to reward the most curious.
The end of the trailer invites Internet users to go to the Star Wars Eclipse official website, on which you can find this same trailer but also images and additional information about the game. By reading, we learn that we will have access to several playable characters capable of influencing the story through their actions.. As one would expect with a game signed Quantic Dream, we will therefore have choices to make.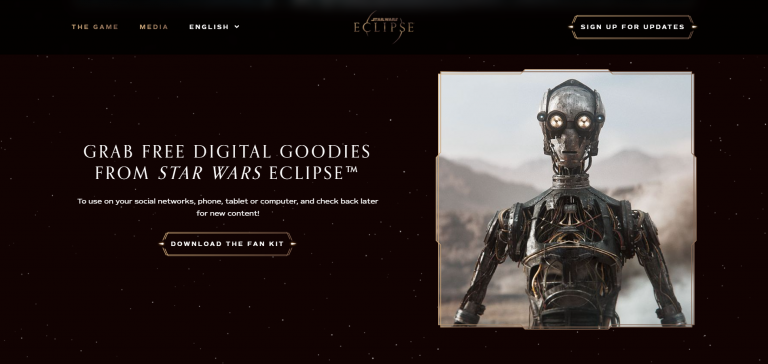 On top of that, the site offers a kit of digital goodies from Star Wars Eclipse, with an exclusive wallpaper for the most avid fans. To retrieve it, nothing could be simpler: just subscribe to the site's newsletter, which you can do by scrolling to the bottom of the page and entering the required information in the appropriate fields. Note that the date is in American format, therefore month / day / year.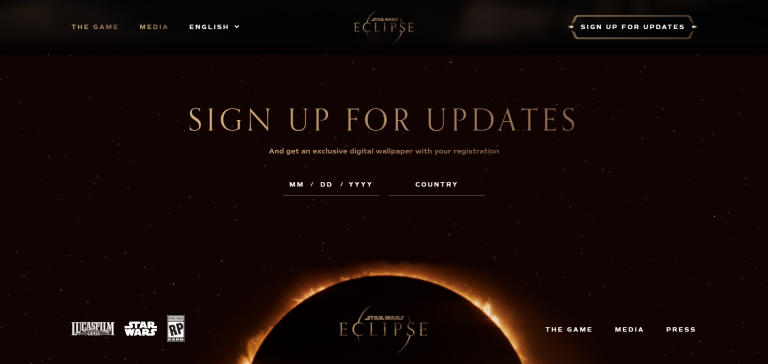 And you, are you interested in this collaboration between Quantic Dream and Lucas Film Games? What are you expecting from this new Star Wars game? Tell us all in the comments!