Despite many technical issues on which the developers are actively working, Battlefield 2042 remains one of the great releases of 2023 on which Electronic Arts is relying heavily. Recently, the publisher even shared his wish to make a connected Battlefield universe, 2042 being only the first stone to the building : as much to say that one should hear about FPS for the next years.
While waiting to see how EA will optimize this "Battlefield-verse", DICE continues to work on its game and to maintain its community. So we learn the arrival of a "new" game mode on PC, PlayStation 5 and Xbox Series X | S… And if the word "new" is in quotes, it is because it is not completely.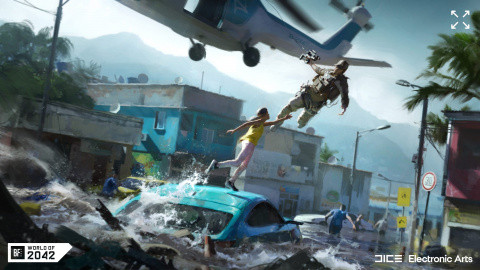 It is therefore via Twitter that we learn that Conquest and Breakthrough modes are now available for 64 players on the PC, PS5 and Xbox Series versions of Battlefield 2042. The idea is obviously to have a close action thanks to a smaller number of players, placed on fields, also smaller. Note that these modes are temporary, although no information on the duration of their availability has been disclosed.
64 player Conquest and Breakthrough modes are now available on # Battlefield2042 for a limited time, on Xbox Series X | S, PlayStation 5 and PC 👀

To find in the All-Out Warfare menu 🎮 https://t.co/m5HnN0U9e1

– #Battlefield France (@BattlefieldEAFR) December 14, 2023
A rather ironic fact when we know that these modes are specific to the PS4 and Xbox One versions : the consoles are not powerful enough to accommodate huge maps with 128 players correctly, the Swedish developers then had to decide to cut the pear in half by granting them to the PC, PS5 and Xbox Series while the previous generation machines suffered 64 player modes.
If you own Battlefield 2042 on the affected platforms, you can already try these versions of Conquest and Breakthrough via the All-Out Warfare menu. Note that the Rush mode will be maintained for all the end of the year holidays.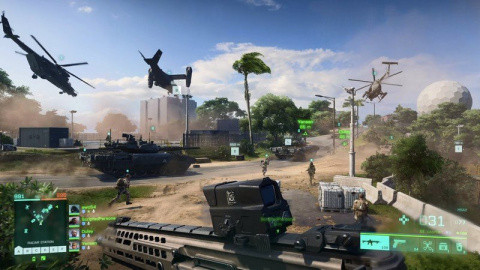 ---