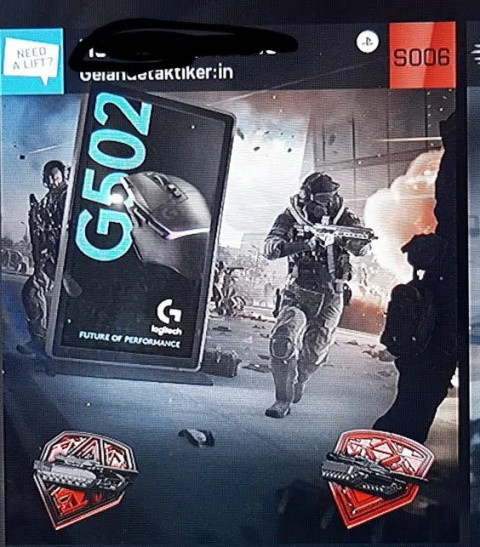 Here is a discovery which should not help to restore the blazon of Battlefield 2042. Despite its good sales, the FPS of EA and DICE is strongly criticized, in particular because of its technical problems, so that the players seem to move away from it. more and more. So much so that this week the game drew fewer people than its predecessor, Battlefield V, on Steam. The developers are obviously at work to catch up and to bring new content, but it will be necessary a priori to wait several months before the arrival of season 1.
In the meantime, the game is talking about it … for its product placements. An user Reddit shared his discovery of a player card (in picture opposite) highlighting a Logitech product, the Swiss brand being one of the official partners of Battlefield 2042, namely the G502 mouse. And that's not all: Billboards bearing the name "Logitech" have been added directly into the game's multiplayer environments, as you can see in the video below.
For many players, the presence of product placements and advertisements in a basic game sold at 59.99 euros is deemed inadmissible. EA has already been heavily criticized for this last year. when an advertisement was added in the UFC 4 game. More intrusive than a simple advertising billboard, it took the form of a short animation inserted between the end of a slow motion and the resumption of the fight. The editor then apologized and quickly put an end to the experiment. 2K Games has also attempted a similar thing by forcing an impassive publicity during the loads of NBA 2K21.
The integration of advertising in paid games is nothing new, far from it. The Battlefield franchise was already entitled to it fifteen years ago with Battlefield 2142, which displayed a billboard for the film I am a legend. Still, the approach is still as much cringe.
---