A few weeks ago, and after having banned hundreds of thousands of accounts, Activision, Sledgehammer and Raven Software have activated the Ricochet anti-cheat system, which seems to produce very interesting results. However, and while cheating in multiplayer games remains a real problem, the bugs disturb the parties just as much. Whether rare or widespread, they regularly cause great frustration among gamers.
We already know that the controller disconnection bug will soon disappear, but a sound bug is currently affecting many players. He muffles the sound of the game or makes it disappear, which is very debilitating in a title where you have to be careful at all times. In the same way, balancing weapons and equipment is a major issue to ensure the smooth running of the games.
In Call of Duty: Vanguard, some weapons will soon be made less powerful, but in Call of Duty: Warzone, it is a skin which seems to pose big problems at the moment. A few months ago, a particularly dark outfit made players hiding in the shadows almost invisible.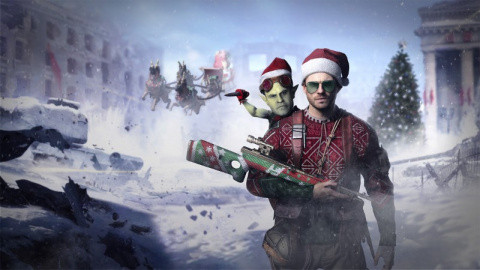 This time around, and as VG 24/7 reports, the subject relates to the Awoken skin, which is obtained at level 100 in the battle pass. Indeed, and due to a bug exploitable by players, this outfit can make players who use it almost invisible, leaving only one head to appear. For the moment, no update regarding this issue is listed in the studio's Trello, which can be explained in particular by the current strike, triggered following the dismissal of a dozen members of the quality assurance team. We will therefore have to be patient for the issue to be corrected.
A fix for the pay-to-win operator skin maybe?
---