Published by SEGA, Company of Heroes 3 is developed by the Relic Entertainment studio. This Canadian team worked on the Warhammer 40,000: Dawn of War trilogy and more recently on Age of Empires IV, in addition to the Company of Heroes saga, the last of which dates back to 2013.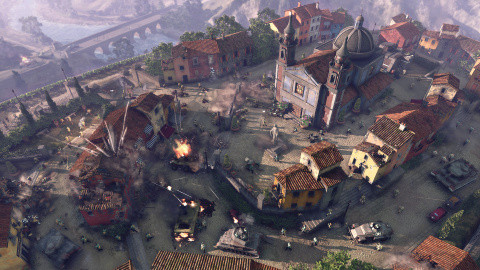 This third episode will launch an assault on the Mediterranean, a theater of war that will offer "new tactics, factions and little-known stories of WWII". Players will be able to lead their troops on land, in the air and on the sea by taking part in battles in Skirmish mode, but also through Campaign mode. This promises a gameplay rich in strategic possibilities, to such an extent that the developers are talking about "the largest single player campaign in the entire saga". They just spoke in a video development diary to detail all this.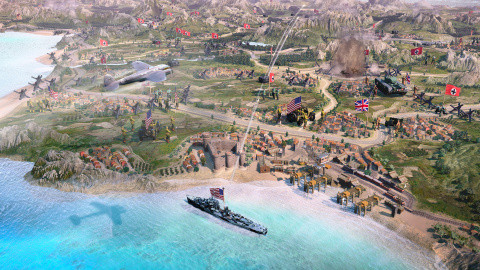 "In Company of Heroes 3, we wanted to think big with our campaign", first declares David Littman, Executive Producer of the game. The developers have chosen to offer a dynamic campaign map and to go even further than that proposed in the expansion Ardennes Assault of Company of Heroes 2, obviously acclaimed by the fans. As we explained to you in our preview, before starting a mission, the player can mobilize his troops where he wants on a map of the region by spending action points, before the AI ​​does the same. . He can thus shape his battle plan and make turn-based decisions that will impact each battle and the overall course of the campaign. For example, carrying out an airstrike on a German base will weaken the enemy troops, and it will therefore be easier to win the battle once the real-time mission is launched.
Are there other companies nearby? Do you have an airport nearby for air support? Do you have maritime troops nearby for maritime support? This will all come into play when you start a mission. And when you return from a mission or skirmish, whatever happened during those fights will have repercussions. Have you lost half of your squad? Then you won't have any more veterans to position to help you on the campaign map. So there is a close connection between the strategic level and the tactical level, and we think players are going to love it. David Littman, Executive Producer of Company of Heroes 3.
According to the developers, the campaign will feature over ten different types of skirmishes, depending on your location on the map. All this will be available on PC in 2023.