Cyberpunk 2077, the enfant terrible of CD Projekt RED, takes place in 2077 in the megalopolis of Night City, in the Free State of California. In this futuristic and dystopian world where mega-corporations reign supreme over the population, poverty and inequality are growing while the excessive use of technology is democratizing. Cybernetic implants and synthetic drugs are on the increase, with among them the "braindances", sensory recordings allowing users to relive the memories of others, including the sensations they experienced. Excessive use of this atypical drug may result in some individuals a phenomenon of dependence that makes them unusually aggressive, and forces them to take it out on others. In this world without faith or law, you play as V, a thug who tries to make a name for himself amid the chaos of Night City. It is up to you to decide what kind of path you will take to get there.

In addition to its atypical universe, Cyberpunk 2077 offers many game mechanics, like choice of course, use of scan and hack, attribute points, reputation, and many more. We have concocted for you guides to prepare you for any eventuality and to make your first (or umpteenth) visit to Night City as productive as possible.

The main storyline of Cyberpunk 2077 is divided into four parts: the prologue, and the three acts. The prologue will help you familiarize yourself with the game and will allow you to get odd jobs as a mercenary until Act I, where you will be immersed in the heart of the narration. Our complete Cyberpunk 2077 solution guides you step-by-step through the story path and allows you to experience the different endings of the game.
Prologue
Act I
Act 2
Act 3

Beyond its main frame, Cyberpunk 2077 has plenty of side quests which feature more or less important characters from the game and can influence the ending you will get. Some of these missions will have a major impact on the story and allow you to get closer to other characters or even to start a romantic relationship with them, while others are only used to get money and miscellaneous items, such as weapons or vehicles.
Major side quests
Minor side quests

On the following pages, you will find all our tips to improve your gaming experience, including a list of the best mods of Cyberpunk 2077 according to the editorial staff and tips for managing your backups.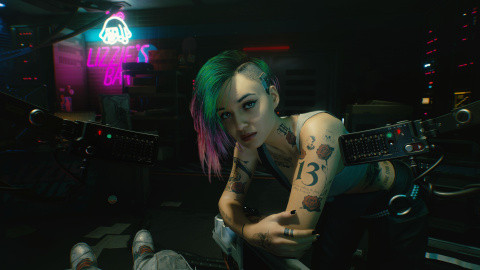 Cyberpunk 2077 Walkthrough Summary