The header video represents the official trailer featuring Enmu's arrival in Demon Slayer: The Hinokami Chronicles. The video was posted by Aniplex yesterday..
Before the release of the game Demon Slayer: The Hinokami Chronicles, its publisher Aniplex had distilled over the weeks presentation videos of each fighter in the cast. And if the game did not integrate demons upon its release, it has made up for it since by adding four demonic characters to the list. Additions that end today with the announcement of the last two characters.
And the first character to be unveiled by Aniplex is Enmu. He is one of the main antagonists of the film Demon Slayer: Infinity Train and joins Akaza, already integrated into roster of the game during the first update. As in the movie, Enmu relies on his ability to control his own flesh to aggressively direct it towards his enemies allowing him to be a perfect fighter at mid-range. In addition, his character sends multicolored projectiles evoking his bloodthirsty powers: these allow him to put his targets to sleep while manipulating their dreams.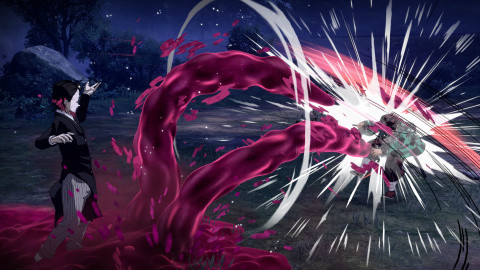 Finally, the ultimate and these free updates is not alone since it is the duo Yushiro and Tamayo. It is during the third narrative arc of Demon Slayer that Yushiro and Tamayo meet Tanjirô. Although demons, they are the only ones to show kindness to humans. In the main work, Yushiro assists Tamayo, a former physician who has the ability to heal humans with demon blood. Regarding Yushiro, his bloodthirsty powers allow him to become invisible and hypnotize his opponents.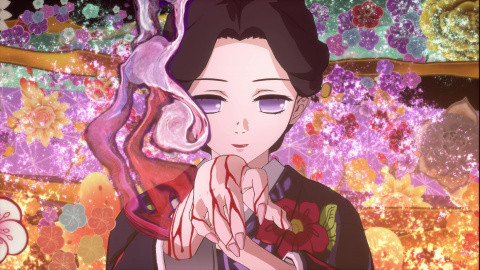 After Rui & Akazan (November 04), Yahaba and Susamaru (November 23), the characters Enmu and Yushiro / Tamayo will be included in the next free update of Demon Slayer: Hinokami Chronicles. It is expected on December 16 on PC, PS4, PS5, Xbox One and Xbox Series.
Source : PR Times, relayed by Gematsu