Recently, rumors about the return of GoldenEye 007 have grown much louder. Indeed, Rare game-related achievements have been listed on Xbox console by TrueAchievement website. 25 years after the title's initial release on Nintendo 64, 55 achievements have been listed, and cover the 20 levels of the game, the three difficulty modes (Agent, Secret Agent and Agent 00), but also the various timed challenges and multiplayer achievements. More interestingly, our Gameblog colleagues indicate that the only two players who have unlocked some of these achievements are BIGSheep and Waylander73.
These Gamertags may not mean anything to you, but they are the ones an engineer and a producer of Rare… Suffice to say that it did not take more for FPS fans who have marked the history of its genre to ignite. However, Microsoft, which owns Rare, did not announce anything, and the management of license and title rights is always very complex. Former studio member Ross Bury said in March 2023 that Nintendo had blocked, in 2008, the release of a remaster by GoldenEye 007 on Xbox 360.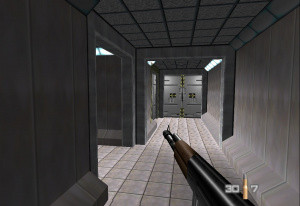 Still, three years later, Eurocom and Activision released GoldenEye 007 Reloaded, which wasn't a remake, but a new game filled with winks. In addition, difficult to know if these successes, in the optics or the title is indeed back, announce a remaster or an optimized port. The clues are multiplying, but it will take wait for Microsoft to formalize things or deny the rumors so that we can get to the bottom of it.
---