Launched in 2015, the anime Dragon Ball Super is an arc that intends to be declined everywhere: first in manga (something effective for years already), but also with new feature films. We thus remember a first film released in December 2018 in Japan. (early 2019 by us), Dragon Ball Super Broly, whose critical reception had turned out to be rather mixed, but with warm commercial reception.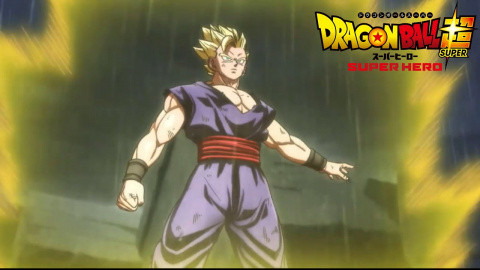 Not really discouraged, the series does it again with a brand new project called Dragon Ball Super: Super Hero, inevitably arousing the excitement of a huge community of fans: everything we know officially, is that the film must be released in the Land of the Rising Sun during the month of April 2023. However, this was without counting on the indiscretion of the Thai chain of cinemas, Major Cineplex, and of his website who advance a release on June 2.
Since no other release date or window – outside of Japan, we hear – has been spotted anywhere, theories point to a high probability that Dragon Ball Super Super Hero will be entitled to a worldwide publication in these waters, around June 2, 2023. We will obviously take a few tweezers, always required in this kind of case.
If we do not yet know much about the plot, here is what we were able to collect after the different trailers: Piccolo would probably be at the heart of the story (which will take place after Buu's defeat by Goku) while Goku, Krillin, Vegeta, Bulma or Son Gohan would also punctuate a very explosive tale. Note also the presence of a new character created directly by Akira Toriyama.
The film is directed by Tetsurô Kodama while the animation is entrusted to Chikashi Kubota and his team, to whom we owe that of Dragon Ball Super Broly. The music is composed by Naoki Sato. In short, meet perhaps this summer to appreciate the final result.
---