The winter sales are the first time of the year when you can get real good deals. Located in the middle of January, in the heart of winter, they arrive every year at the right time to avoid the post-holiday depression.
Bluetooth speakers, Home Cinema, sound bars in 3.0, 3.1, 5.1 or even 7.1, if you are looking to improve the sound quality of your home, there is something for all tastes, all colors and especially all budgets.
Find here our selection of the best offers to seize during these winter sales 2023.
Sony HT-G700 sound bar: wireless sales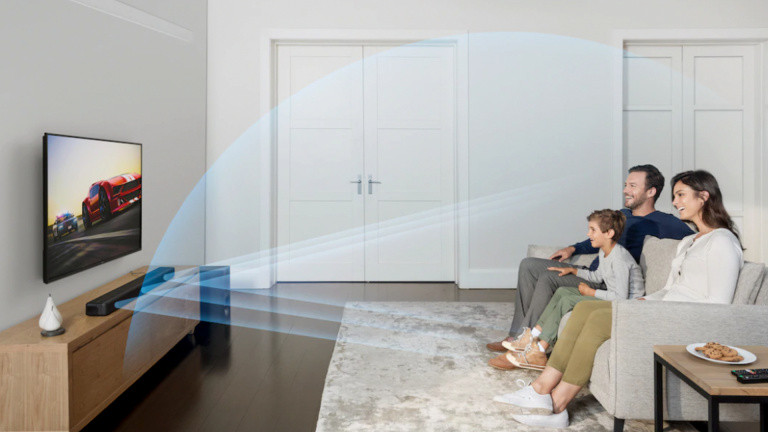 The SONY HT-G700 sound bar is a system comprising a sound bar with 3 speakers and a subwoofer for a 3.1 rendering (more central stereo). Compatible with e-ARC technology, this sound bar connects very simply to your TV, in HDMI, and allows control directly from your TV remote control, with sound transmission without compression.
In terms of connectivity, you benefit in particular from HDMI ARC in / out, an optical connector and Bluetooth 5.0. The latter therefore allows you a latency-free and wireless connection, to the TV as well as to any Bluetooth source for streaming music from a smartphone, for example.
The Sony HT-G700 soundbar is priced at just € 399, or 20% off the regular price. Considering its audio qualities and its ease of use, you would be wrong to deprive yourself.
---
Sony HT-SF150 soundbar: on sale under 100 €
Boost your TV audio with this Sony branded soundbar that features a real complete system in a small space. Operating in stereo plus integrated subwoofer, with a bass-reflex system to improve the presence of the bass, this sound bar is easily connected to your TV, thanks to HDMI Arc technology.
You can keep your usual remote control to control it, and mount it on the wall like letting it rest on the TV stand. With a power of 120W in total, the Sony HT-SF150 sound bar is much more powerful than your television set and therefore allows you to enjoy true sound amplitude in film as in game. Sold at -30% for these sales , it sees its price drop below the 100 € mark. An offer not to be missed.
---
LG DSK8 Hi-Res soundbar: 360 Watts on sale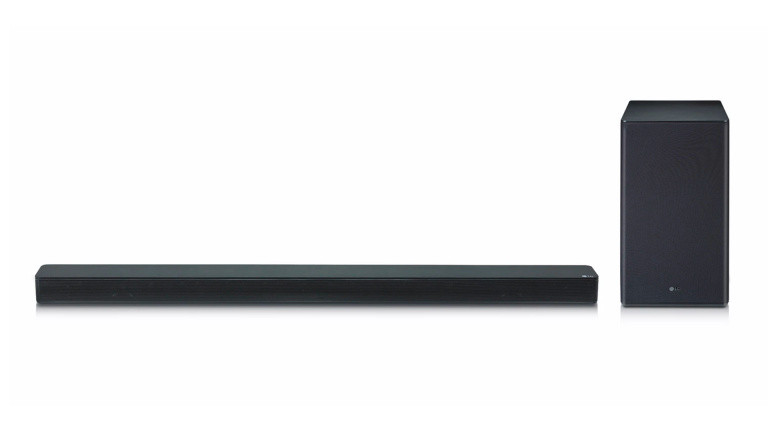 This LG DSK8 sound bar is really very powerful. With no less than 360 Watts to offer, it totally increases the sound power of your TV. Composed of a bar to be placed (or fixed) under the TV and an independent subwoofer, this system offers the best audio certifications for home cinema: DTS Digital Surround, Dolby Atmos, Dolby Audio.
You will also appreciate its high resolution sound management, its compatibility with the Google voice assistant for control without a remote control, and its ease of connection, via Bluetooth, HDMI Arc or optics. usually sold around € 250, it is offered for sales at only € 199, i.e. a 20% discount.
---
TCL TS6110 soundbar: A complete system at a low price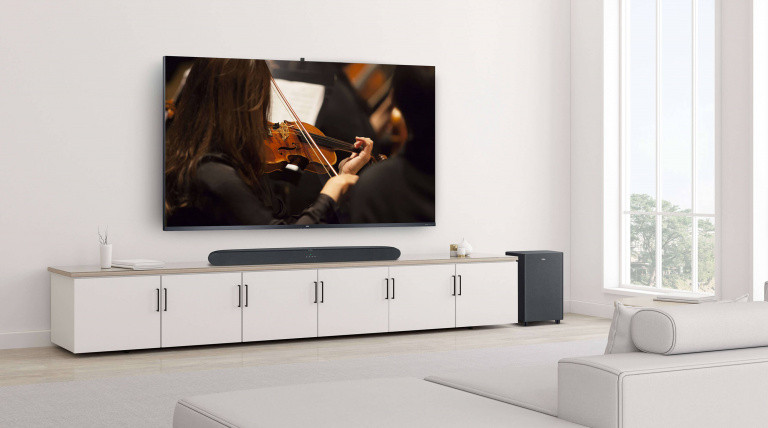 And if you equip your TV with a set with soundbar and subwoofer, the set for less than 100 €. This is what E.Leclerc is offering today for these sales, with this 2.1 system compatible with Dolby Audio and Dolby Digital, for a total power of 210 Watts.
Connectivity is not left out since in addition to the classic HDMI Arc, this bar offers an optical socket, an auxiliary mini-jack plug, and even a USB port. Wireless enthusiasts will also appreciate finding a Bluetooth 4.2 for streaming music. from your smartphone. This set is available for only € 99 on the E.Leclerc website.
---
The SAMSUNG HW-A550 sound bar: simple and efficient at a low price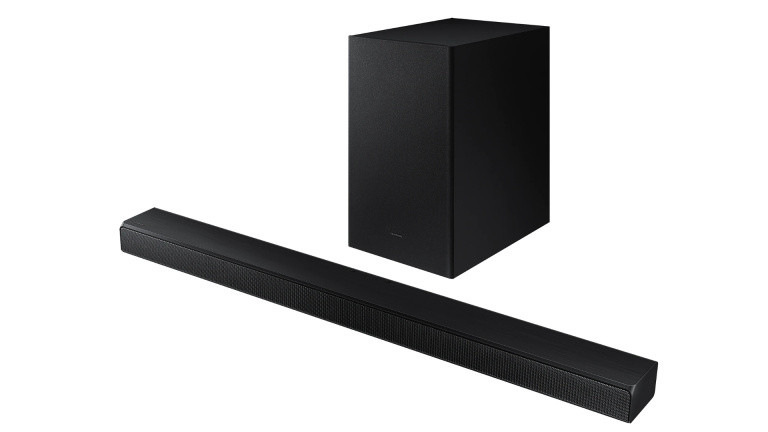 Samsung offers us here a 2.1 set consisting of a sound bar and a subwoofer, for a total power of 410W. The system is equipped with 3D surround sound compatible with Dolby Audio and DTS Virtual X for total immersion in games and movies.
Very easy to use with the connection to its wireless subwoofer, the HW-A550 system can be connected via HDMI ARC and CEC, wired optics or Bluetooth with the possibility of expanding the system by adding additional wireless speakers. And all this is offered by Darty at only 229 € for the sales, against 299 € usually.
---
Samsung sound bar HW-Q950A: 300 € discount for sales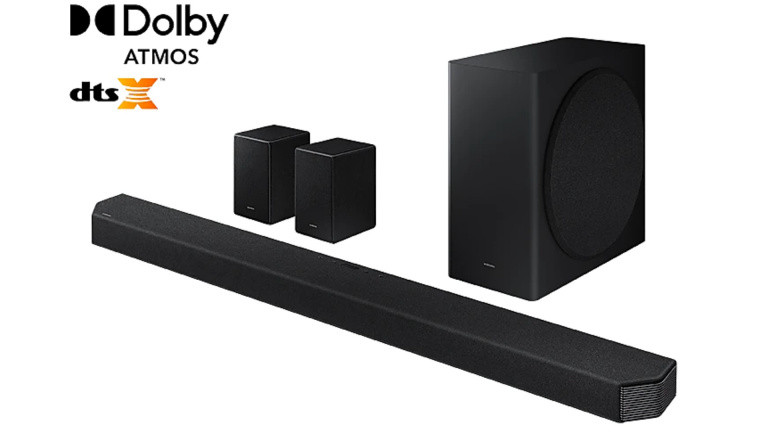 The top of the range Samsung benefits from a good offer. Indeed, the HW-Q950A system composed of a sound bar, a subwoofer and two wireless satellites for total immersion is on sale for less than € 1000 at Darty.
At this price, you enjoy ultra-immersive 11.1.4ch sound, with Dolby Atmos, DTS: X and Q Symphony for spatialization of all types of sources. Everything is also equipped with a gaming mode for lowest latency during your games. AirPlay2 compatible, this sound bar can be connected in multiple ways: Bluetooth, HDMI, optical, and can be controlled by remote control or directly from your TV.
Bose Soundlink III: a breathtaking offer for the sales
How about putting some more quality music into your life? The Bose SoundLink III Bluetooth speaker is one of the most famous models of the moment in terms of sound quality and battery life and its price is now literally shattered for these sales. A good way for you to put a very beautiful object in the living room or the bedroom, without breaking the bank.
The Bose SoundLink III is super easy to use. Whether used on battery or mains, all you need is a Bluetooth device to enjoy it wirelessly, whether it is a computer or a smartphone. And for a wired connection, the mini-jack ensures universal compatibility. Admit that for 149 € instead of 329 €, it is a golden deal. Please note, stocks are not unlimited.
---
Amazon's Echo Dot smart speaker at -50% for these sales
She is tiny, but she does not lack a trunk. Amazon's little Echo Dot is one of the best smart speakers around. A discreet, elegant design, a compact format, and above all a perfectly mastered multiroom management so that the whole house resonates at the same rate or that everyone can find their own tempo.
Alexa compatible, the Echo Dot 4 can of course be controlled by voice or via the dedicated smartphone application. It allows to communicate between the rooms of the house, to know the weather, to order on Amazon, but also to broadcast music via Internet radios, Amazon Music or even services like Youtube Music and Spotify.
Given the price charged, at only 29 € instead of 59 €, there is a possibility of putting it in all the rooms at a lower cost.
---
The connected screen Echo Show 5: a very low price for the sales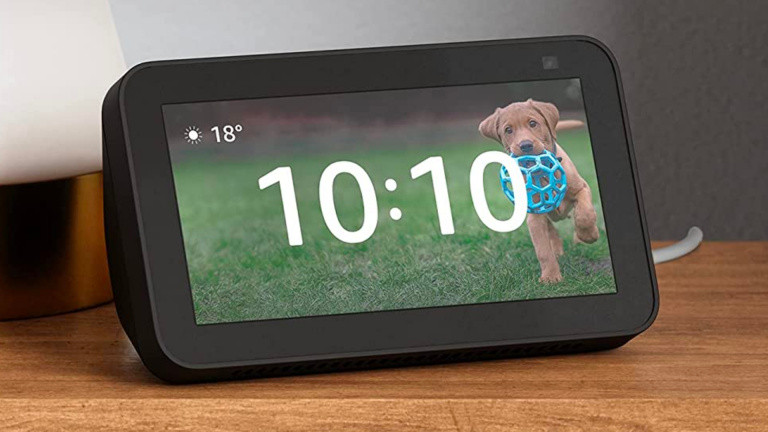 It is much more than a simple connected speaker since this Echo Show system is actually equipped with a screen. Whether it's to listen to music on Amazon Music, Apple Music, Spotify, Deezer, watch your series on Prime Video, Netflix, Molotov, or make video calls using the on-board camera, this Echo Show is remarkable for its simplicity and efficiency. A great idea for communicating with people of all ages.

In turn connected speaker, alarm clock, video and photo player, the Echo Show and above all a companion to every room in the house, allowing communication, music synchronization, and even purchases on Amazon. Launched at € 85, this latest generation connected screen is now available for only € 49 for the duration of the sales. An offer not to be missed.
---
LG WK7 high-resolution portable speaker on sale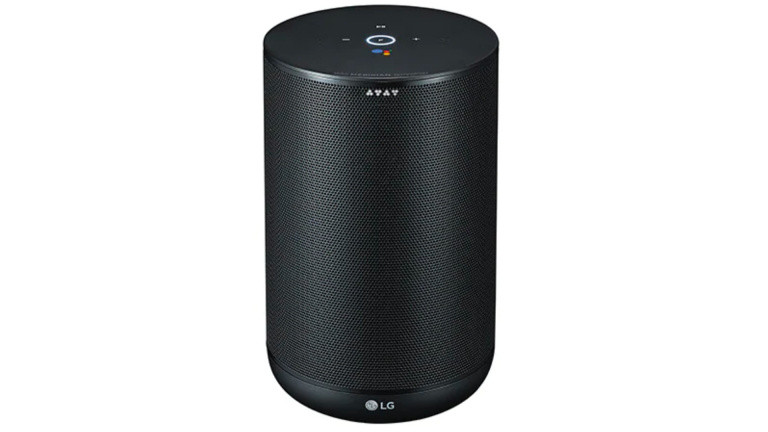 Here is a Bluetooth speaker that connects to Wi-Fi and offers high resolution sound, up to 24bit / 96KHz. Enough to enjoy the best of music throughout the house thanks to the Google Cast Multiroom function.
The big plus of this connected speaker is that it offers you a complete equalizer to work the sound to your liking from your smartphone. And for the rest, all Google services are at your disposal: weather forecast, music search, launching applications, calendar, traffic, alarm, etc. and you can take advantage of this offer which places the LG WK7 connected speaker at 149 € instead of 249 €. An unexpected 40% discount on a high-level model.
---
The Google Nest Audio Galet smart speaker at the best price for sales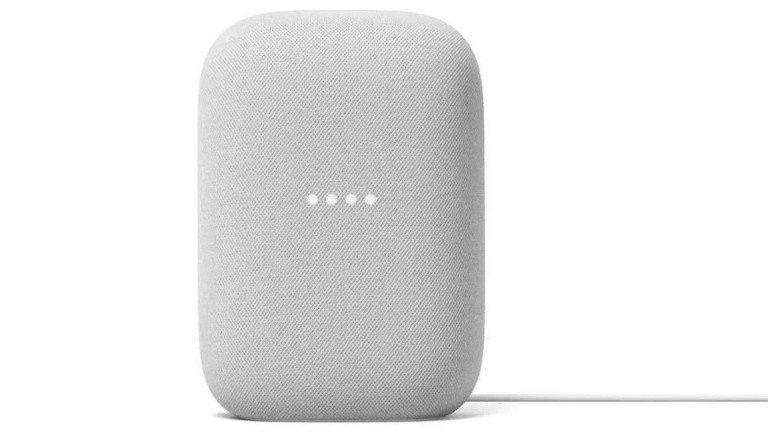 Here is a connected speaker which adds to its many services an irreproachable quality of sound. Equipped with a tweeter and a separate woofer, it offers a sound that is both clear and warm, ideal for listening to music in the living room.
Obviously, this Google speaker also offers access to the brand's assistant and with Chromecast. Just say "Hey Google" to listen to your music or the radio, ask for the news, or control your lights around the house. A speaker offered today at Darty and Fnac at a price of 79 € against 100 € usually, with 4 months of subscription to Deezer offered.
---
What is the date of the winter 2023 sales on the internet?
The 2023 winter sales take place from Wednesday January 12 from 8 a.m. and end on Tuesday February 8 at 11:59 p.m. The winter sales will therefore allow you to take advantage of numerous reductions, promotions, rebates and broken prices for 4 weeks.
Up to how much reduction can we have during the winter sales 2023?
The winter sales can offer up to 70% reductions on certain products and equipment! On average, there are promotions in a range of 20 to 40%. So this is a great time to save money! In addition, if you have discount coupons aside, see gift cards obtained at Christmas, there is a way to make nice price reductions on your favorite products during these winter sales 2023.
Which stores will participate in the 2023 winter sales?
The most famous brands are participating. Thus, we find Amazon, Cdiscount, Fnac, Darty, Baker, Micromania-Zing, Cultura, E.Leclerc, Orange, Red by SFR, Shopping street, SFR, Sound-Video, Zavvi… You will thus have the benefit of choice and will be able to take advantage of the many promotions and discounts at all of these merchants for these winter 2023 sales.