Expected this year on PC, Xbox One, Xbox Series, PS4, PS5 and Switch, Dragon Ball: The Breakers is a asymmetric multiplayer game taking place in the universe of Xenoverse which will be sold at a reduced price and which should benefit from a long follow-up. Close to Dead by Daylight or Friday the 13th: The Video Game, it will put the big bad guys of the license, namely Buu, Frieza or Cell, facing civilian characters devoid of powers. They will have to find the keys, which will activate a time machine capable of getting them out of trouble.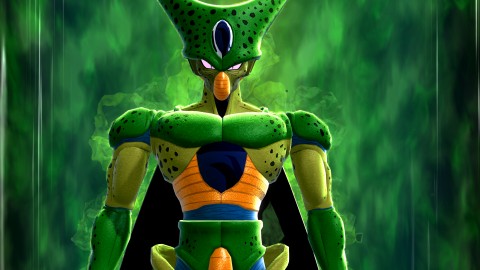 Playable only in multi if we put aside the tutorial which will be playable alone, Dragon Ball The Breakers will not however allow not all players to log in and play together. As the industry as a whole introduces cross-play and cross-save mechanics more and more often, Bandai Namco seems to have decided to do without with this new title. In an interview with Siliconera, producer Ryosuke Hara was asked about the possibility of playing with other people with other supports.
His answer is clear: at present, there is "no plan to support cross-platform and cross-save". An announcement that may displease players interested in the title, but nothing says that these features will not be introduced in a future update. In this same interview, we also learn that by counting the conceptual phase, Dragon Ball The Breakers is in development for about 3 years, and that it will exist a link between the save data of Dragon Ball Xenoverse 2 and The Breakers.
Ryosuke Hara did however not wished to mention the track record of the title, but there is no doubt that we will know more as the release approaches. Finally, the producer mentioned the influences of the game, without ever mentioning the other games of the genre. According to him, the main source of inspiration was the Dragon Ball universe itself. :
Although the game takes the form of an asymmetrical game, the main focus of Dragon Ball: The Breakers was to express the overwhelming power difference between characters with superpower and normal humans in a way. very similar to that of Dragon Ball. So I have to say that the biggest influences were the scenes in the Dragon Ball universe that represented this concept. Like the one where Bulma was hiding from enemies on the planet Namek, or where civilians were absorbed by Cell in Ginger Town.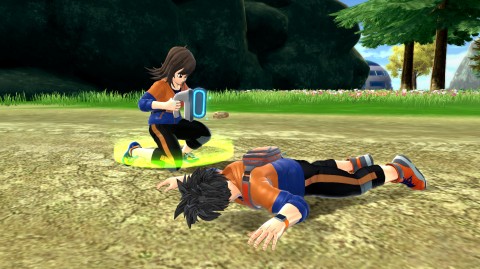 ---