As everyone knows, the first quarter of 2023 starts off with a bang with a very busy schedule. If the releases give us time to wet our necks during the month of January, that of February promises to be particularly rich with the long-awaited arrival of the second opus of the series. Dying light. Since December, the game has given a boost in its communication with a very generous gameplay trailer, a trailer at the Game Awards and then in a new extract in 4K RTX to put us in the eyes.
After having illustrated at length its graphic finery and its setting, Techland decided to give us more details on the content of the game itself, whether it is about its configurations or options and its interface : It is therefore the turn of the hero's different skills to offer themselves a spotlight!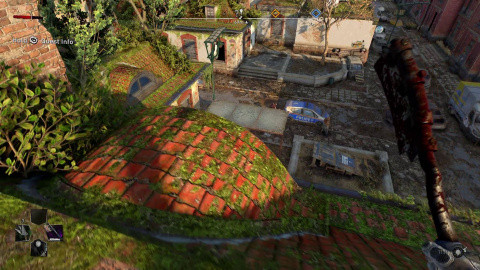 License Dying light has always made a point of offering a wide range of possibilities for players in terms of exploration and combat. This second episode is no exception to the rule since parkour and your fighting skills will always be essential., but to develop all of this, you will have to experiment and therefore gain experience!
The areas of parkour and combat both have an experience gauge. This fills up as and when the actions you perform, that is, the more difficult and spectacular movements you perform, the more experience you will gain. The same principle applies to combat except that you are asked here to perform combined attacks to gain more experience points.
The video broadcast as part of this new batch of information reveals the extent of the two skill trees as well as some of the skills that can be unlocked by the hero. For example, Grapple and Stomp allow you, respectively, to throw your enemies and give them a powerful head butt, while Dart and Double Jump, from the Parkour tree, make you run faster and jump higher. .
You will understand: to progress in Dying Light 2: Stay Human, you will have to try, retry if necessary, but above all take risks! However, there will always be a quick way to get your fill of experiences, namely to complete all kinds of quests during the adventure. See you on February 4 on PC, PS5, Xbox Series X | S, PS4, One and Switch (in Cloud version) to discover it all!