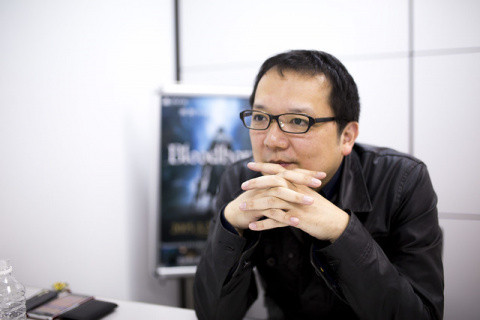 During this interview, Hidetaka Miyazaki notably indicated that he won't play his game, on the one hand because he worked on it for a long time, but also because he would not "have the impression of playing". He also stated that he did not like to replay his old titles, even years later, because it brings up distant memories that can be "intrusive". In other words, and like many other developers, there is little chance that the main creator of Elden Ring will ever launch his title.
In another excerpt, it is return to the graphic quality of Demon's Souls Remake, hailed upon its release. Hidetaka Miyazaki has indeed explained that the graphic design team has certainly felt extra pressure because of that, but graphics fidelity was not a priority.
Created in collaboration with author George RR Martin, well known to be at the origin of 'A Song of Ice and Fire'(Game of Thrones), Elden Ring is the result of a lot of work on the part of the developers, but also the assimilation of many references. The game world, more open than usual, is a medieval-fantasy world, and the influences allowing its creation were multiple. Asked about this during the interview, Hidetaka Miyazaki unveiled the main licenses he was inspired by:
It's hard to give a single inspiration that had a major impact on Elden Ring. There have been many different works that have influenced the creative process in various ways: The Lord of the Rings (JRR Tolkien), Michael Moorcock's The Eternal Champion series of novels, as well as some aspects of tabletop role-playing games such as than RuneQuest, etc. There are many patterns and themes that I was able to choose from among these different works that had an effect on the development of Elden Ring.
Obviously, players who have read Game of Thrones should perceive the paw of George RR Martin, even if the elements provided are completely original. Besides, Miyazaki said that the author was a constant source of inspiration. The latter was also very excited by the game:
Miyazaki and his team at From Software were doing groundbreaking stuff with magnificent art direction, and what they wanted from me was just a little world-building: a deep, dark, resonant world, to serve as the basis for the game they planned to create. And I happen to love making worlds and writing an imaginary story. So I did my part, and I passed it on to my new friends in Japan (…). And the years have passed. Video games are as big as movies these days (bigger, actually), and take just as long to create. But Elden Ring day is finally coming. And I have to say it looks amazing.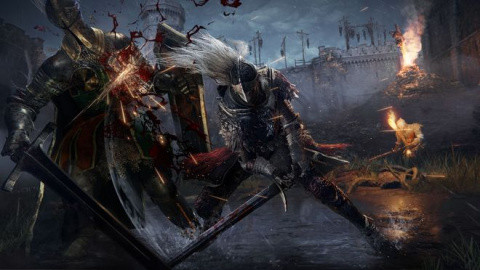 ---