Since the Game Awards 2023, it's THE technological sensation of the end of the year: The Matrix Awakens allows everyone to test the capabilities of Unreal Engine 5 on new generation consoles. We remind you that this is an "experience" to download for free. on PS5 and Xbox Series (but not on PC), which is divided into 3 main parts: a "cinematographic" intro where we discover Neo and Trinity modeled very realistically (to such an extent that it is sometimes difficult to detect the true from the false), a phase shoot "on rails" during an impressive chase, where we must shoot at vehicles piloted by Agents Smith, and finally the discovery of an open-world, in which the avatar IO can move freely.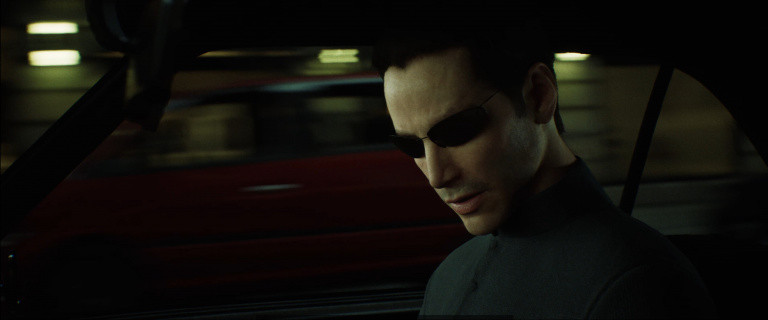 The numbers are pretty impressive for a "simple" demo : this is a city of nearly 16 km2 (roughly the size of the map in GTA IV), made up of 7,000 buildings and populated by 45,000 pedestrians. There are 45,073 cars parked, of which 38,146 are drivable. This is not too much to cover the 260 km of road. And the whole thing was procedurally created with Unreal Engine 5.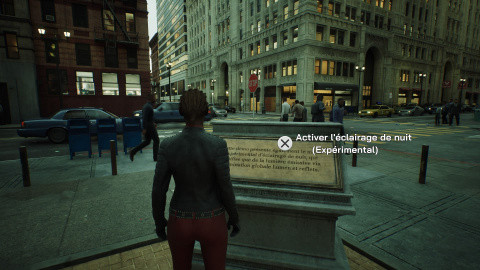 Interesting detail of this demo: you can explore the city on foot, by car or by flying, which allows you to quickly go to a whole bunch of points of interest to find on the map. These take the form of terminals with a text providing certain details, both on the universe and the technology used. By pressing "Start", you will also be able to play on a whole bunch of technical parameters : make the sun move in real time (practical to appreciate the global illumination system "Lumen" of the UE5), adjust the density of the crowd or the traffic, or even display the "polygons" of the universe, in order to to better understand how Unreal Engine 5's "Nanite" technology works, which allows millions of polygons to be displayed without the machine's GPU and CPU being overloaded.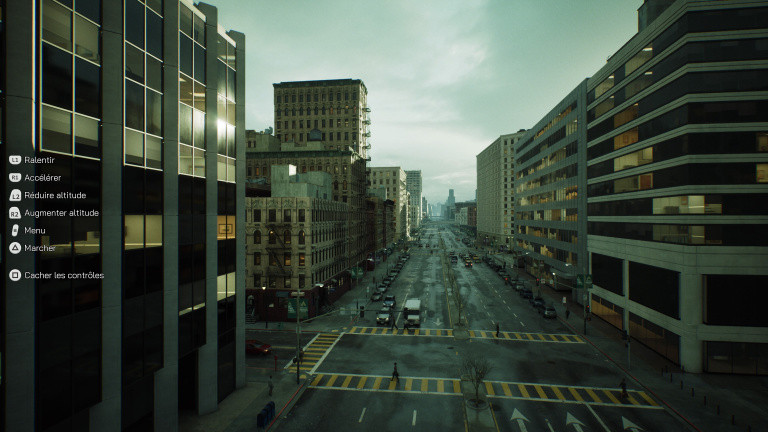 Finally, Matrix Awakens is a great showcase for MetaHuman technology., which allows to model in a very realistic and precise way, but also very simply, faces in 3D. Keanu Reeves and Carrie-Anne Moss were thus "scanned" by Epic Games before being recreated with MetaHuman. IO, the young woman who we play in the demo, is created entirely with MetaHuman. The creation tool is also accessible free of charge in early access from a simple browser. Just go to
metahuman.unrealengine.com
and request access through your Epic Games account.
In short, behind The Matrix Awakens hides an ultra promising 3D engine, both very powerful and accessible to small development teams. Remember that the first "commercial" games to use the UE5 are none other than STALKER 2 and Hellblade II, both scheduled for next year. We look forward !
---