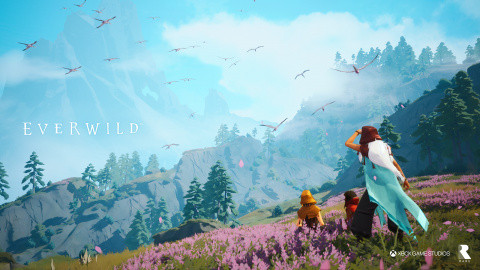 Microsoft has many projects in development within its studios, including Starfield, Fable, Avowed, Hellblade 2, State of Decay 3, Perfect Dark, The Outer Worlds 2 or even Forza Motorsport 8. In the lot, Everwild is undoubtedly one of the most mysterious. Apart from a cinematic trailer presented in November 2019, nothing has been shown on this new magical license who promises "unique and unforgettable experiences in a magical world as true as nature". Officially without a release date, the title should not land for several years, the fault of a development that would be complicated to say the least.
Last June, the VGC site claimed that the project was restarted after the departure of its creative director, Simon Woodroffe. And if Gary Napper (Alien Isolation) recently joined development as Design Director, Rare still does not seem to have clearly defined the direction Everwild will take according to insiders Jeff Grubb and Nick "Shpeshal Nick" Baker, who spoke about it in the XboxEra podcast.
Everwild is a mess. They try to talk about it diplomatically when they're in public, they say "oh, people hear things about the creative director leaving" and "oh, that's overkill". It's not that far-fetched. They rebooted it and they don't know exactly what condition it really is in terms of expectations. They're still trying to figure it out and it's a mess. It's not just me using colorful descriptions, the people who work on it don't know what's going on with this game.
The good news for Rare is that Sea of ​​Thieves continues to hit the mark, especially on Steam where it has just passed the five million copies sold mark.
Two other Xbox projects were briefly mentioned by Jeff Grubb and Nick Baker in their podcast, starting with "Pentiment". Not officially announced, the title was first rumored last month. It would be an RPG similar to Disco Elysium made by a small team of twelve people from the Obsidian studio, who are working on several projects simultaneously (Avowed, The Outer Worlds 2, Grounded …). Jeff Grubb says his release should take place "in the next twelve months". Project Belfry, again an unofficial game, would also be scheduled for 2023. This would be a side-scrolling action-RPG like Dragon's Crown developed for Xbox by Stoic Studio, known for The Banner Saga.
---