fallout is a real institution in the video game landscape: a franchise adored by players despite its ups and downs, it has survived the ages to impose its dangerously addictive universe over the generations. A saga whose cinematographic potential seems obvious but which has never had an adaptation on the big or small screen : for that, it was necessary to turn to post-apocalyptic films – some will quote The Road or The Book of Eli – but players will soon have another alternative… could not be more official.
Because yes, Fallout TV Series, it is no longer a simple wish but a project that comes true seriously. Amazon is taking care of it and the work will obviously lead to Prime Video., its famous entertainment platform which is working hard to compete with Netflix and Disney + (a very big series The Lord of the Rings is also in preparation).
Today, Jeff Bezos' firm is delivering some new details about its production via Deadline's indiscretions: the opportunity to remember the very first video teaser dated 2023. Do not expect to see any actor or environment since this is a simple teaser, nevertheless allowing to greatly increase the excitement.
---
The Deadline site has therefore delivered several important news. The first one, is that the production of the Fallout series will indeed start in 2023 and that it is therefore a project anything but distant, but well and truly in the making.
The second is that the two appointed showrunners are Graham Wagner and Geneva Robertson-Dworet. The former has served as a producer on the Silicon Valler and The Office series, while the latter has gained prominence on writing films like Tomb Raider (the 2018 adaptation) and Captain Marvel. Add to that a detail of choice (but that we already knew), namely that the whole will be produced by Jonathan Nolan and Lisa Joy: it is quite simply the duo to whom we owe the remarkable Westworld series, which we can also find some similarities with Fallout.
Short, the ship is well and truly launched and there is no doubt that we should hear about it later this year. As for Fallout 5, remember that Bethesda has indeed formalized it, but that it will be really patient to see the slightest little radioactive cloud.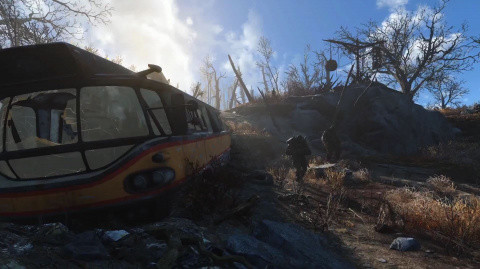 ---