Earlier this week, January 10, Fortnite players on Nintendo Switch, PlayStation 4, PlayStation 5, Xbox One, Xbox Series, Android and PC were able to experience a noticeable decline in snow on the Battle Royale map, and they will be able to note from this afternoon that this one continued its melting.
Again, the snow continues to recede towards the northwest quarter of the Fortnite Chapter 3 Season 1 map, which looked like this early in the season, before the Christmas holidays.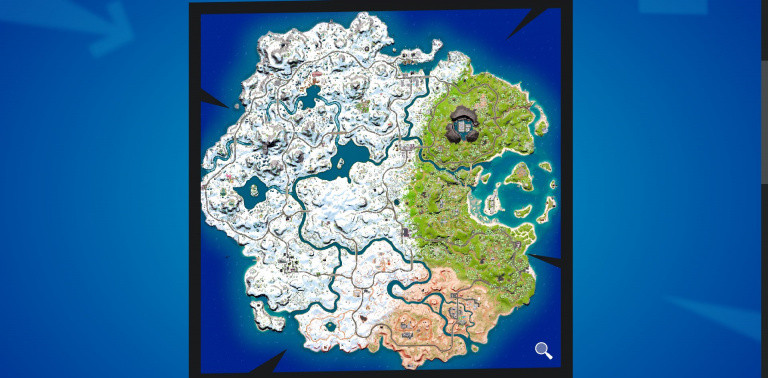 We should start to see some green grass around Greasy Grove very soon, but above all, it is here.the area south of central lake in Fortnite Chapter 3 which should start to warm up soon and thus allow us to finally discover what is hidden under the mountains of snow and the giant icicles that are currently there.
Persistent rumors plead for a return of the mythical city of Tilted Towers, which would be trapped under the ice just south of the lake. Indeed, in images broadcast at the start of the season, we could see the cliché of the clock tower, a highly emblematic place of the cult city of Battle Royale. The largest icicles in the area strongly suggest that towers are hidden under them. The return of the city would also be accompanied by the rebirth of species of dinosaurs: in the image of the beginning of the season, we can see one and the leakers have found the presence of another of these dinosaurs under the snow some time ago.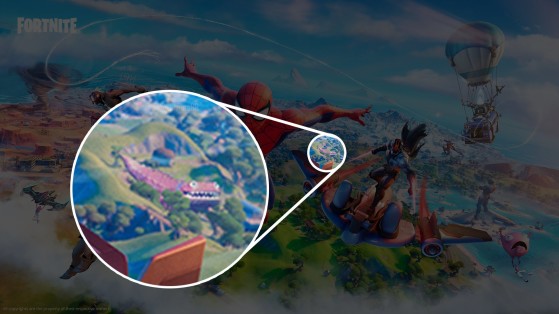 All this is for the moment only speculation and it will be necessary to wait a few more days for the snow continues to melt in Fortnite Chapter 3, which will reveal the secrets that were hidden below.