After learning that Final Fantasy XVI would not be presented at the Tokyo Game Show, we hoped that the title would give its news at the State of Play in October or even at the Game Awards, but it did not happen. All eyes then turned to the Game Awards, the last major event of the year which is linked to video games. Again, no trace of the title.
It's finally this morning, via a press release issued by Naoki Yoshida, producer of the title, that Final Fantasy XVI reappeared. It does not announce the very imminent arrival of a new trailer or a gameplay sequence, but gives an appointment to the players and give the reasons for this relative silence. As you might expect, it is the Covid which caused delays in production.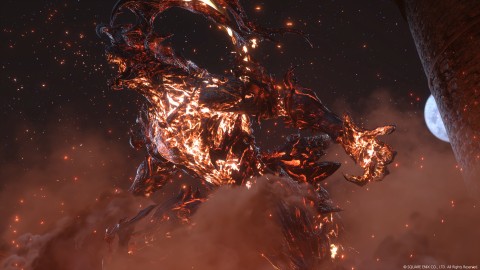 The producer explains that the switch to telework took time, and that some aspects of development have been affected. A situation far from being unique to Square Enix, since Naoki Yoshida indicates that some subcontractors were not able to deliver the ordered assets on time. That being said, the producer is committed! We will indeed have new information and unseen footage from the game in the spring. So mark the quarter on your diaries, and be patient.
Hello everyone. The last time we communicated I promised that I would have new information on FF XVI to be released at the end of 2023. However, I regret to inform you that I will not be able to keep this promise due to the Covid-19 pandemic, which slowed development by almost six months. With the new addition to the Final Fantasy franchise being developed on PS5, FF 16 has assembled a large team of creators across the world.

However, due to the efforts put in place to limit the effects of Covid-19, we had to decentralize our work force to allow staff to work from home. This hampered communication with the main office resulting in delays, or, in extreme cases, cancellations, of assets provided by our external partners. That being said, we have spent a good part of the year fixing these issues, and we hope that the impact will be minimal next year, allowing us to focus on the current tasks: improving the rendering of graphics resources, fine-tune combat mechanics, flesh out boss fights, put the finishing touches on cutscenes, and drive general graphics optimization.

Our main goal is to get our hands on the game as much as possible to polish it. So that leaves us with a question: when can we expect to have new information? Well, I'm delighted to report that the current plan is to proceed with the next wave of announcements in spring 2023 (…). I am deeply sorry for those who have waited to learn more about Final Fantasy XVI, and thank you for your continued patience as we focus our efforts on development.
For now, Final Fantasy XVI is only expected on PS5, at a date still unknown. When announcing the game, mention of a PC version appeared, but was later withdrawn and did not talk about her officially afterwards. It is therefore to be expected that the title will only be available on the latest Sony PlayStation, at least for a while.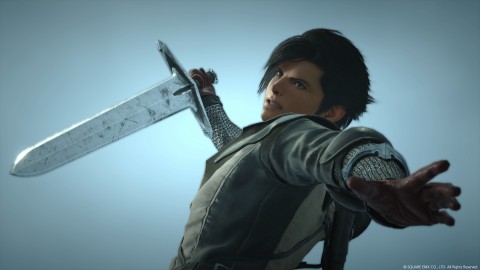 ---