More than a month and a half after the launch of Battlefield 2042, the anger of the players is never empty. Since November 19, the friction between DICE and members of the gaming community has exploded the counters, so much so that it is sometimes difficult to follow. It all started with a historic review-bombing due to the many bugs and glitches seen by players, then taunts about a Christmas skin and a parody of DICE's new FPS set fire to the powder.
Today, relations are still not relaxed. Worse yet, the invectives from players on the in-game subreddit only increased during the holiday season., which alerted the development teams of DICE as well as the moderation teams of Reddit who are monitoring the space allocated to the last Battlefield.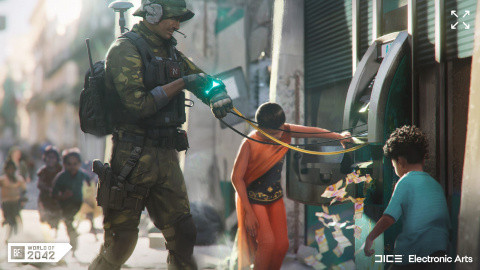 As we can imagine, the teams of Battlefield 2042 are hard at work to rectify the many concerns of the game. Nevertheless, these have, like many, well deserved a break for the holiday season, but some players in the gaming community do not hear it from that ear. Furious at the lack of communication and improvements offered during this time, a handful of them flooded the game's subreddit with messages to express their anger.
A digest of negativity that the teams, including Andy McNamara, the director of global communications for Electronic Arts, have taken in the face when they return from vacation. In reaction, Andy McNamara cracked a few tweets, since deleted, to calm the ardor of the most revived fans but this only accentuated the general discontent.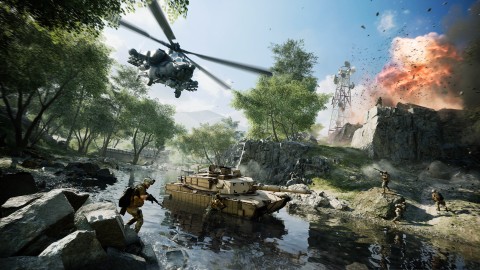 After a new series of toxic comments against the teams, the moderators of the subreddit intervened to send a first warning to the most virulent players on the game's Reddit page. But that did not stop some of them for all that! So much so that the Battlefield 2042 subreddit could meet the same fate as Halo's, just recently, which suffered a temporary shutdown.
So, to end the toxicity on the subreddit, moderation teams issued a clear ultimatum to players, it remains to be seen whether the spirits will calm themselves down or whether a silence for a weekend (the duration decreed for the subreddit of Halo), or more, will improve the situation.