The first tip we'll give you on Rocket League SideSwipe, it is simply to activate the jump key + boost. For that, we leave you with a previous article. Once that is done, you will quickly be able to rise into the air and therefore potentially challenge the balloons more quickly.
Good to get in the air quickly, that's good, but you still have to succeed in controlling the ball. Well, for that, we are going to advise you to use the barrel technique. It's pretty easy to do once you've got the hang of it, once in the air, you will have to press the joystick.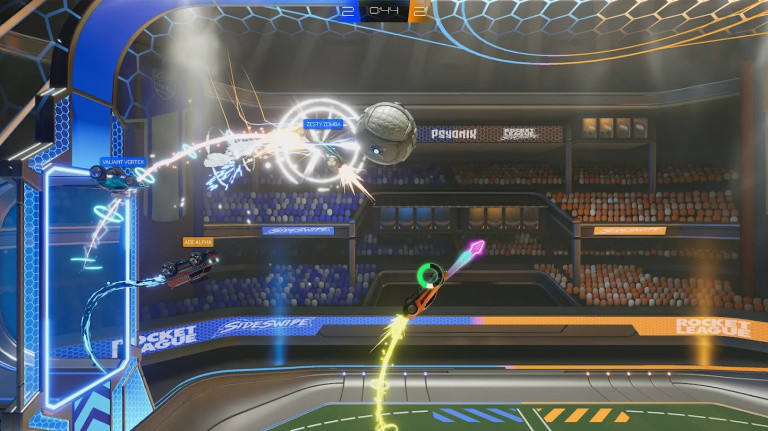 Once that is done, when you go to use it, you will find that your car is rolling over. So that's nice, but it's also handy in controlling the ball. Indeed, it tends to stick to you when you hit it while doing a barrel roll.
The second thing to be aware of when you're in the air is that the orientation of your car is important. If you want to go down faster, put your nose down. On the contrary, if you want to stay in the air to defend your goal, put the front of your car up.
Finally, the flip is very important and for the reset, you must touch all 4 wheels on an element. But be aware that the ground is not the only element that allows this reset. Indeed, you can use the roof or even the ball to be able to do a flip again while staying in the air.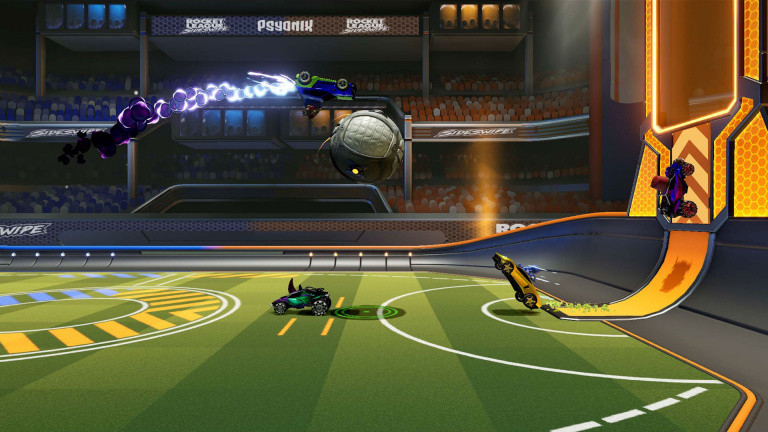 Summary of our Complete Guide to Rocket League SideSwipe