At the end of the year, it's the parade of rumors and information for PlayStation exclusives! After the weight of Horizon: Forbidden West shared last week and new information to come for Final Fantasy XVI, it's God of War: Ragnarok that's the center of attention.
During the day yesterday, it is the Twitter page PlayStation Game Size which ignites the powders. Specializing in finding information via PlayStation databases, the page would have retrieved an info 'more than important for God of War Ragnarok: the game would be scheduled for the September 30th.
Therefore, some fans more impatient than others have found explanations to justify this release in early fall: the start of the year is already very busy for PlayStation, with the releases of Forbidden West, Forspoken or Gran Turismo 7. A later release could allow the publisher to refine its communication around the title, with summer events to prepare the public for a release at the end of the year.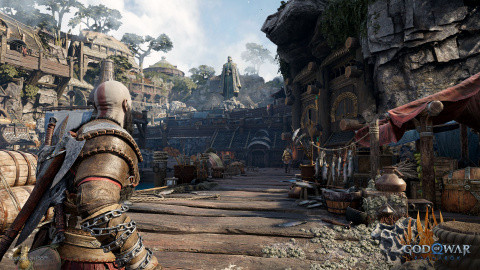 But despite everything, PlayStation Game Size specifies that this date can only be a temporary window. If September 30 is a Friday, the traditional release day for video games, it also corresponds to the last day of the third trimester. Therefore, this provisional niche chosen by PlayStation and Santa Monica Studios allows them to consider a release for the third quarter of 2023 or even the fourth quarter of the year and to organize themselves accordingly.
Finally, one last thing goes against a September 30 release for God of War Ragnarok: just look at the release dates of previous games. With the exception of God of War: Ghost of Sparta and 2018's God of War (originally slated for March, released April), all god of war games released in march. In any case, we will still have to wait for an official communication from PlayStation or Sony. For the moment, God of War Ragnarok is expected for 2023, on PlayStation 5 but also on PlayStation 4.