It's an open secret that Samsung and Apple are the two biggest rivals in the smartphone market. And the Apple brand, thanks to its AirPods, has recently succeeded in popularizing a smartphone accessory, which has become almost indispensable: wireless headphones, also known as Bluetooth headphones or True Wireless headphones (although not is not exactly the same, most people get confused).
The AirPods being wireless headphones really designed to work with the Apple ecosystem, Android smartphone owners, Samsung in the lead, have every interest in turning to the competition. Obviously, the Korean giant has answered the call with the excellent Galaxy Buds.
And since there are AirPods Pro, there are bound to be Galaxy Buds Pro. We will detail the characteristics of the machine a little below, but remember that these are excellent wireless headphones, among the best on the market, especially if you have a Samsung smartphone. Launched at 229 €, the Galaxy Buds Pro go to 189 € only on Amazon, a very nice promo. You will see a price displayed at 199 €, do not forget to check the small "coupon" box just below the price to take advantage of an additional discount of 10 €!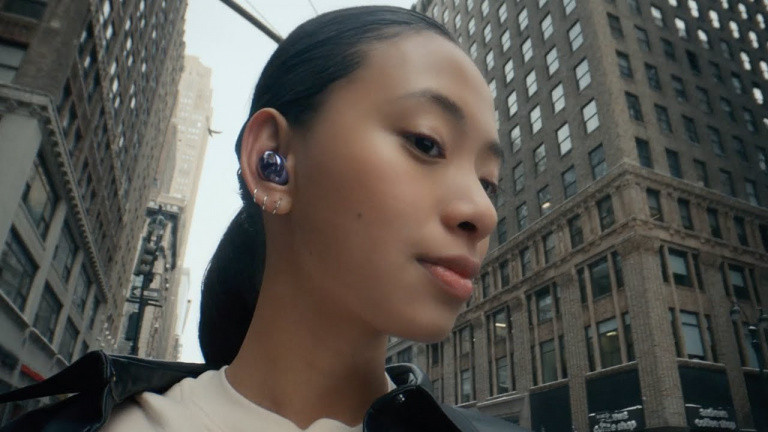 After the revolution born a few years ago from the democratization of wireless headphones, the sinews of war today lies on the side of active noise reduction that everyone is tearing and which, it must be admitted, can do wonders, as long as the product is of good quality.
Galaxy Buds Pro are no exception to the rule and offer one of the best experiences on the market. To put it simply, the reduction is carried out thanks to two microphones directed one towards the inside of the ear and the other towards the outside filtering up to 99% of the background noise and ambient sounds and thus the erase. You are free to choose the reduction level in the parameters, to be in your bubble or to let certain nearby sounds filter out, and thus avoid tripping over the person next to you.
Of course, Samsung's Bluetooth headphones have a lot more to offer than excellent active noise reduction. Wireless charging? Check. IPX7 certification to resist water and sand? Check. 3D Dolby Atmos sound? Check (if you have a Samsung Galaxy). Good autonomy and practical storage box? Check.
We haven't touched on the sound quality itself, but, as you can imagine, wireless headphones in this range are bound to be very good. The sound is extremely clear, precise and dynamic. The depth of bass is quite impressive for such a compact object.
So at this price, we must not deprive ourselves.