Entitled Reversal, this new Season 1 of Fortnite allows players to compete in new environments, and discover the latest collaboration to date, dedicated to Spider-Man. Challenges, costumes and buildings allow participants to immerse themselves in the world of Tisseurs, whose latest adventures are currently in the cinema with Spider-Man: No Way Home.
Already blessed with a huge player base, Fortnite has seen its attendance increases with the end of year celebrations, but the players have this afternoon been stopped short in their tracks. Indeed, since around 5 p.m. (French time), a large number of players can no longer access the title. No maintenance was scheduled at that time, so the community quickly became concerned about a general server failure, or an attack by hackers.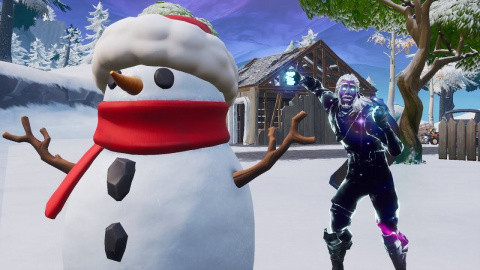 On Twitter, Epic Games reacted quickly, indicating to have noticed connection problems, matchmaking, and various other problems. However, the origin of the problem has either not been detected or Epic does not wish to communicate about it at this time. The developers, as usual, also indicated that they will keep players informed when these concerns have been corrected. However, two hours later, the Fortnite Statuses Twitter account posted a new, unsatisfying tweet:
Fortnite is currently unavailable and players are unable to log-in while we investigate an issue.

We'll provide more info when we have a solution to bring services back online. pic.twitter.com/B3wXvu5SL6

– Fortnite Status (@FortniteStatus) December 29, 2023
(…) Fortnite is currently inaccessible, and players will not be able to log in while we investigate the issue. We will provide more information when we have a solution to bring the services back online.
Fortnite is one of the most popular games around the world, and every outage takes a big hit straight away. We will update this article as soon as Epic Games announces the return online of services. In the meantime, there is no point in trying to connect.
---